Geisinger studies virtual reality in pain management
$2.9 million in federal funding will support clinical trials of VR to treat acute and chronic pain
DANVILLE, Pa. – Geisinger's Steele Institute for Health Innovation and Musculoskeletal Institute are partnering with AppliedVR, the leading pioneer of therapeutic virtual reality for pain management, to study virtual reality as an opioid-sparing tool for acute and chronic pain.

AppliedVR has received more than $2.9 million in funding from the National Institute on Drug Abuse (NIDA), part of the National Institutes of Health (NIH), to conduct clinical trials of two virtual reality therapeutic platforms. The trials will be conducted in cooperation with both Geisinger and Cleveland Clinic.

"Geisinger continues to develop strategies to provide patients with alternatives to opioids," said Karen Murphy, Ph.D., Geisinger's chief innovation officer and founding director of the Steele Institute. "We look forward to studying the impact of virtual reality on pain control."

AppliedVR's innovative virtual reality headsets transport patients to environments that teach essential skills for coping with pain, including breathing techniques, mindfulness and positive thinking. This platform has been used to care for those with chronic and acute pain as well as anxiety before, during and after surgery, childbirth, oncology infusions, emergency room procedures and rehabilitation sessions.

"We believe that if virtual reality can modulate pain in a meaningful way, patients at Geisinger will be able to reduce their reliance on opioids," said Michael Suk, M.D., chair of Geisinger's Musculoskeletal Institute and Department of Orthopaedic Surgery. "This has the potential to reduce the number of opioids used in the hospital as well as during at-home recovery."

Geisinger is using virtual reality platforms to help patients manage pain after knee replacement surgery and to support patients with chronic lower back pain.

"This project is a model example of industry and our clinical enterprise collaborating to positively impact patient outcomes," said Dr. Suk.
About Geisinger
Geisinger is committed to making better health easier for the more than 1 million people it serves. Founded more than 100 years ago by Abigail Geisinger, the system now includes 10 hospital campuses, a health plan with more than half a million members, a research institute and the Geisinger College of Health Sciences, which includes schools of medicine, nursing and graduate education. With more than 25,000 employees and 1,700+ employed physicians, Geisinger boosts its hometown economies in Pennsylvania by billions of dollars annually. Learn more at geisinger.org or connect with us on Facebook, Instagram, LinkedIn and Twitter.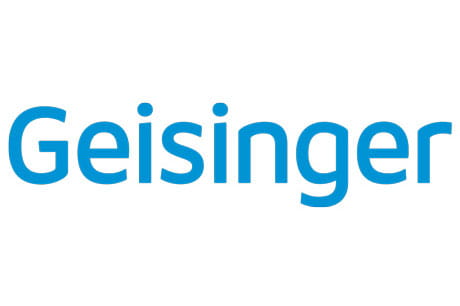 Content from General Links with modal content