Geisinger Wyoming Valley Medical Center Progressive Care Unit receives prestigious Beacon Award
Unit one of only three honored in Pennsylvania
WILKES-BARRE, Pa. – The Progressive Care Unit (PCU) at Geisinger Wyoming Valley Medical Center has received the American Association of Critical-Care Nurses' (AACN) silver-level Beacon Award for Excellence.

The unit is one of only three PCUs in Pennsylvania to be honored with a Beacon Award for Excellence of any level, which recognize unit caregivers who successfully improve patient outcomes and align practices with the AACN's six Healthy Work Environment Standards. Units that achieve one of the three-year awards meet national criteria consistent with Magnet® Recognition, the Malcolm Baldrige National Quality Award and the National Quality Healthcare Award, and the bestowing organization refers to the awards as "a significant milestone on the path to exceptional patient care and healthy work environments."

"It is Geisinger's vision to provide excellent care to our patients and communities while fostering professional growth and development of our care teams. This award is affirmation of both that vision and the invaluable role nurses play in our system," said Geisinger Chief Nursing Executive Janet Tomcavage, RN.

This is the first renewal of silver-level recognition for the PCU at Geisinger Wyoming Valley, which first held the status from 2017 until this year. It is the latest recipient among Geisinger units that have received Beacon awards. The adult Intensive Care Units (ICUs) at Geisinger Wyoming Valley and Geisinger Community Medical Center in Scranton as well as the Pediatric Intensive Care Unit at Geisinger Medical Center in Danville currently have silver-level recognition, while the adult ICU at Geisinger Medical Center currently maintains gold-level status.

"During a time when everything has been more challenging because of the novel coronavirus pandemic, I'm proud of the resilience, compassion and drive our team has exhibited in providing excellent care to our patients," said Candice Dutko, RN, operations manager for the PCU at Geisinger Wyoming Valley.

AACN President Megan Brunson, RN, applauds the commitment of the PCU team at Geisinger Wyoming Valley for working together to meet and exceed the high standards set forth by the Beacon Award for Excellence.

"Receiving a Beacon Award for Excellence demonstrates a team's commitment to providing safe, patient-centered and evidence-based care to patients and families. Creating healthy and supportive work environments empowers nurses and other team members to make their optimal contribution," Brunson said. "Achieving this award is such an honor and brings such joy to those who have worked so hard to achieve excellence in patient care and positive patient outcomes."

The silver-level Beacon Award for Excellence signifies an effective approach to policies, procedures and processes that includes engagement of staff and key stakeholders. The unit has evaluation and improvement strategies in place and good performance measures when compared to relevant benchmarks. The PCU at Geisinger Wyoming Valley earned its silver award by meeting the following evidence-based Beacon Award for Excellence criteria:
Leadership Structures and Systems
Appropriate Staffing and Staff Engagement
Effective Communication, Knowledge Management and Learning and Development
Evidence-Based Practice and Processes
Outcome Measurement
The AACN honors Beacon Award for Excellence recipients with announcements in AACN Bold Voices, the monthly award-winning member magazine distributed to more than 100,000 acute and critical care nurses nationwide. AACN also honors awardees at the National Teaching Institute & Critical Care Exposition, the world's largest educational conference and trade show for nurses who care for acutely and critically ill patients and their families.


About the American Association of Critical-Care Nurses
Founded in 1969 and based in Aliso Viejo, California, the American Association of Critical-Care Nurses (AACN) is the largest specialty nursing organization in the world. AACN represents the interests of more than half a million acute and critical care nurses and includes more than 200 chapters in the United States. The organization's vision is to create a healthcare system driven by the needs of patients and their families in which acute and critical care nurses make their optimal contribution. To learn more about AACN, visit www.aacn.org, connect with the organization on Facebook at www.facebook.com/aacnface or follow AACN on Twitter at www.twitter.com/aacnme.
About Geisinger
Geisinger is committed to making better health easier for the more than 1 million people it serves. Founded more than 100 years ago by Abigail Geisinger, the system now includes 10 hospital campuses, a health plan with more than half a million members, a research institute and the Geisinger College of Health Sciences, which includes schools of medicine, nursing and graduate education. With more than 25,000 employees and 1,700+ employed physicians, Geisinger boosts its hometown economies in Pennsylvania by billions of dollars annually. Learn more at geisinger.org or connect with us on Facebook, Instagram, LinkedIn and Twitter.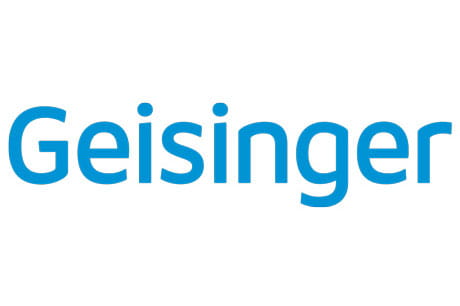 Content from General Links with modal content