The GIANT Company donates $200,000 to Geisinger's Fresh Food Farmacy™ program
DANVILLE, Pa. – Area families will get the gift of nutritious food, thanks to The GIANT Company's gift to Geisinger's Fresh Food Farmacy™ program.

Because the COVID-19 pandemic has strained on food banks and food-insecure families across the state, the $200,000 gift from The GIANT Company will help sustain and expand the program. Education, diet and wellness coaches and assistants give Fresh Food Farmacy patients and families a "whole health" approach to their nutritional needs. Geisinger also plans to offer more wellness coaching through an app that will be created for patients of the program.

Through partnerships with local food organizations the Fresh Food Farmacy provides fresh, healthy food to patients and their families for up to 10 meals per week. Patient education is also an important factor in the program, which addresses two key factors, including food insecurity and uncontrolled diabetes.

Patients in the program have shown remarkable results with weight loss, lower blood pressure and improved measurements of triglycerides and cholesterol. Recent data shows that Fresh Food Farmacy patients have collectively achieved nearly $1.5 million in healthcare savings.

"The GIANT Company's gift will help us to reach even more patients and their families," said Allison Hess, vice president of health, Geisinger Steele Institute for Health Innovation, said. "For example, we plan to expand to include patients with conditions other than diabetes. There are many disease states that show improvement in patients who eat healthy, fresh foods. And with the results we've seen with patients who have diabetes, we look forward to exploring those new avenues."

The GIANT Company has a long history of generosity to Geisinger and Children's Miracle Network at Geisinger. Early this year, GIANT provided $250,000 in donations for COVID relief to five children's hospitals including Geisinger Janet Weis Children's Hospital. The company also provided meals for many of Geisinger's frontline workers during the pandemic.

"Working with our incredible network of community partners, we continue to bring our new brand platform, For Today's Table, to life in the communities we serve," said Nicholas Bertram, president of The GIANT Company. "Like The GIANT Company, Geisinger believes that every family should be able to share a healthy meal. Since its launch, their Fresh Food Farmacy program has helped remove barriers to accessing nutritious, good-tasting food and we are honored to be able to support its expansion, bringing it to even more families."

Since 2017, Geisinger's Fresh Food Farmacy has provided more than 706,000 meals to 4,828 families in the Lewistown, Shamokin and Scranton areas. To make a donation to the program, visit donations.geisinger.org and select Fresh Food Farmacy in the dropdown menu.
About The GIANT Company
The GIANT Company believes that no matter where or how, when meals happen, families connect, and when families connect meaningfully, good happens. Guided by its brand platform, For Today's Table™, the omni-channel retailer proudly serves millions of neighbors across Pennsylvania, Maryland, Virginia and West Virginia. A Great Place to Work™ certified company with more than 35,000 talented team members supporting nearly 190 stores, 132 pharmacies, 105 fuel stations, and over 145 online pickup hubs and grocery delivery service in hundreds of zip codes, The GIANT Company is changing the customer experience and connecting families for a better future. Founded in 1923 in Carlisle, Pa., The GIANT Company family of brands includes GIANT, MARTIN'S, GIANT Heirloom Market, GIANT Direct and MARTIN'S Direct. The GIANT Company is a company of Ahold Delhaize USA. For more information, visit the GIANT or MARTIN'S websites.
About Geisinger
Geisinger is committed to making better health easier for the more than 1 million people it serves. Founded more than 100 years ago by Abigail Geisinger, the system now includes 10 hospital campuses, a health plan with more than half a million members, a research institute and the Geisinger College of Health Sciences, which includes schools of medicine, nursing and graduate education. With more than 25,000 employees and 1,700+ employed physicians, Geisinger boosts its hometown economies in Pennsylvania by billions of dollars annually. Learn more at geisinger.org or connect with us on Facebook, Instagram, LinkedIn and Twitter.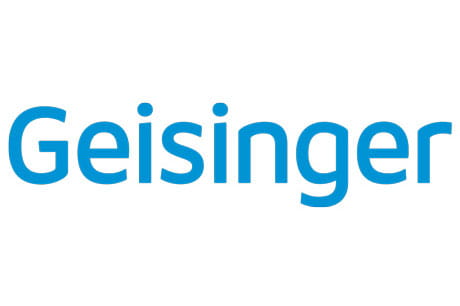 Content from General Links with modal content