Geisinger neurotologist leads study of little-known cause of imbalance following head trauma symptoms
Research published in Frontiers in Neurology-Neurotology
DANVILLE, Pa.
– A Geisinger neurotologist and colleagues have published the results of 11 years of research into a little-known cause of persistent imbalance following head trauma. Their research also describes innovative techniques to diagnose and surgically cure the condition.
Patients who have experienced head trauma often experience dizziness, ear pain, and an inability to concentrate or tolerate loud sounds. They also have difficulty traveling in an elevator or airplane and can experience a sensation of the floor moving under their feet. In about a third of these patients the cause is never found, and they are often considered as having post-concussive syndrome (PCS) or chronic traumatic encephalopathy (CTE), for which there exist few treatments.
Physicians have traditionally treated these patients using physical therapy; however, some of these patients are unable to fully re-enter the workforce or perform other activities. Arun K. Gadre, M.D., FACS, clinical professor of otology and neurotology at the Geisinger Commonwealth School of Medicine, and his team succeeded in ameliorating these symptoms in most patients by surgically patching the openings to the inner ear, known as the round and oval windows, using the patient's own tissue.
Dr. Gadre, along with Vicky Baker, Au.D., clinical audiologist at Geisinger Medical Center, Ingrid Edwards, Au.D., of the Heuser Hearing Institute and Casey Rutledge Roof, Au.D., of the University of Louisville, studied a cohort of patients who exhibited these symptoms. In the study group of 28 patients, only a small percentage were found to have fluid leakage from the inner into the middle ear, the so-called perilymph fistula. Using the gray-scale inversion function on a high-resolution CT scan, Dr. Gadre found that most of these patients had membranous or hypermobile stapes footplates, a defect in a tiny bone in the middle ear. In these patients, Dr. Gadre repaired the defective part of the bone with fat grafts. In nearly 86 percent of cases, the patients reported vastly improved symptoms without hearing loss and were considered cured.
The findings were published in August in
Frontiers in Neurology-Neurotology
.
"I am most excited that our innovative diagnostic techniques and surgical intervention has given hope to patients who have suffered terribly for years," Dr. Gadre said. "We are now able to diagnose their condition with reasonable certainty prior to surgery."
Dr. Gadre credits advancements in technology and collaboration with his colleagues in audiology for the discovery.
"I suspect our ability to see things more clearly using high-definition video cameras made this discovery possible," he said. "The ability to collaborate with my audiology colleagues made this a multidisciplinary effort. We believe this is one more step in the management of a heretofore unknown cause of dizziness following head trauma."
Dr. Gadre also expressed thanks to the Geisinger Health Foundation and donors Dr. and Mrs. Joel and Susan Mindel, and Kenneth Altman, M.D., chair of otolaryngology-head and neck surgery at Geisinger Medical Center, for their support in the publication of this research.
About Geisinger
Geisinger is committed to making better health easier for the more than 1 million people it serves. Founded more than 100 years ago by Abigail Geisinger, the system now includes 10 hospital campuses, a health plan with more than half a million members, a research institute and the Geisinger College of Health Sciences, which includes schools of medicine, nursing and graduate education. With more than 25,000 employees and 1,700+ employed physicians, Geisinger boosts its hometown economies in Pennsylvania by billions of dollars annually. Learn more at geisinger.org or connect with us on Facebook, Instagram, LinkedIn and Twitter.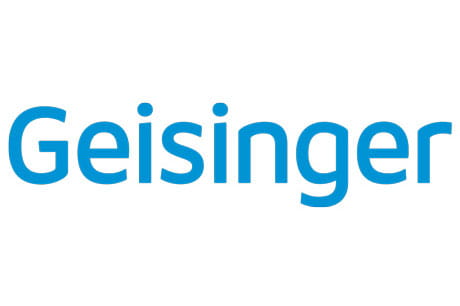 Content from General Links with modal content