Ida L. Castro announces plans to depart Geisinger Commonwealth School of Medicine
Ida L. Castro, vice president for community engagement, associate dean for equity and inclusion and chief diversity officer, has announced her plans to depart from Geisinger Commonwealth School of Medicine (GCSOM) at the end of June.
"Ida has contributed to GCSOM, our mission and this community in so many ways that will be remembered by many of our constituents, and especially by the many students who have benefited from her wisdom and from the opportunities she created for them over the years," said Steven J. Scheinman, MD, GCSOM president and dean. "We should all be grateful to her and congratulate her on her plans, which include the luxury of slowing down a bit, something she well deserves."
According to Dr. Scheinman, community engagement, equity and inclusion have been central to the mission of the medical school since its founding. "Our successes in diversity and in promoting justice owe more to the tireless work of Ida L. Castro than to anyone else," he said.
From the school's founding, before the first students arrived, Ida has been the school's champion of community engagement and diversity. She started at The Commonwealth Medical College (TCMC) with the title "vice president for Social Justice" and, although titles have evolved over the years, her role has remained as central as ever to this school's mission.
School co-founder and entrepreneur, Robert W. Naismith, PhD, said, "Our founding dean was, at the time, visionary for focusing on diversity and equity. So, when we were able to get someone of Ida's stature interested in becoming our school's first chief diversity officer, we made sure, thanks to her efforts, that we were thinking about diversity, not just in our classes, but also in school leadership. That was our intent and Ida has done an outstanding job. Her service to our community was also outstanding. There was no ivory tower for her. She went out into our neighborhoods and gave guidance and mentorship and she's made a huge difference. I think one of her greatest contributions was the impact she had on the school's image and reputation. NEPA is better off because of her."
As Ida herself says, she joined "a group of dreamers" 13 years ago who were determined to build a medical school that "took the best from other schools while replacing the rest with innovative approaches to undergraduate medical education." Ida said that her arrival in Scranton almost seemed like fate. As she was preparing a presentation on diversity, equity and inclusion, she Googled some terms and a job in Scranton popped up. After that, the ad dogged her. Whenever she logged on, the job beckoned. At last, she decided the universe was sending her a message. Ida used her "impatience" to help build a school committed to community engagement and she constructed a pipeline for disadvantaged youth that has been so successful that it has seen several graduates enroll here as medical students. She conceived, built and generated millions in funding for Regional Education Academy for Careers in Health – Higher Education Initiative (REACH-HEI) and GCSOM creating opportunities for thousands of underprivileged high school students throughout the region, many of whom are now solidly on the path towards productive careers in health care. On May 2 GCSOM graduated the first high-school REACH-HEI student to receive the MD from GCSOM. And although Dipam Shah is the first REACH-HEI high school student to graduate from GCSOM, he certainly will not be the last as the pipeline is bursting with REACH-HEI youth ready to become NEPA physicians.
Thanks to REACH-HEI, more than 2000 youth have been able to shape and realize their dreams. While the vast majority of REACH-HEI students have been first-generation college students, a population with what Ida calls an "abysmal college attendance rate," 95 percent of REACH-HEI participants have graduated from colleges and university graduate programs, breaking cycles of poverty. And this year we saw our first REACH-HEI high school student graduate from medical school. Ida is quick to remind us that "he might be the first but certainly not the last of our pipeline students to become physicians as there is a long line reaching our admission doors." REACH-HEI has been cited by the Commonwealth of Pennsylvania as a "best practice" in pipeline programs.
Her success in locking in federal and state support added nearly $2 million to the school's yearly budget. Ida was instrumental in establishing guidelines to create a faculty that is diverse both in disciplines and experiences. She encouraged and supported a holistic admissions process that recruits not only the most talented students, but also those most committed to serving our communities that have been long neglected and in most need.
Based upon a proposal she created, the U.S. Department of Health and Human Services (HHS) Health Resources and Services Administration (HRSA) awarded more than $3.4 million to our school in the form of a Center of Excellence (COE) award. Ours is now the only HRSA-funded Center of Excellence in Pennsylvania. The ultimate goal of the COE award program is to produce a high-quality healthcare workforce whose racial and ethnic diversity is representative of our population and to serve as an innovative resource and education center to recruit, train and retain underrepresented minority students and faculty.
Beyond the school, Ida changed the wider Scranton community for the better. When she arrived in northeastern Pennsylvania, she was surprised and delighted by the Scranton community. "They embraced me, even though I didn't fit the mold," she said. "I came with spiked platinum hair, colorful clothing, a New York accent and impatience – a sense of urgency in terms of resolving longstanding issues – and a laser focus on youth and the medically underserved."
"Ida Castro's departure is a real loss to the medical college and the community," said Sondra Myers, director of the Schemel Forum at the University of Scranton. "She set a tone at the School of Medicine that hopefully will remain with the institution. Her efforts sparked an interest in science in general and medicine in particular, in our community's high school students – many of them disadvantaged. She is committed to excellence – nothing less. Busy as she is, Ida assumed leadership in the nonprofit community too. Pursued by many organizations, she found the time to accept their invitations and inevitably was called to their leadership."
"She is a leader, helping our community gain a better understanding of what it means to be inclusive. NEPA is the beneficiary of her tireless and impressive efforts," said Rosemary Broderick, chair of the board of directors of United Neighborhood Centers of NEPA. "To me, Ida's greatest achievement is the masterful work she did in creating a transformative framework to help economically challenged high school students achieve their goal of obtaining a college education."
Castro embedded herself deeply in the community of NEPA. Ida has served on numerous boards of community organizations and has received countless awards for her leadership in this community, including from the Governor of Pennsylvania. And her work has not gone unnoticed to those outside of Geisinger. Her awards and accolades include a Lifetime Achievement Award from the National Puerto Rican Coalition and statewide recognition as a Distinguished Daughter of Pennsylvania. She has received the Lillian Escobar-Haskins Latino Legacy and Leadership award from the Pennsylvania Latino Convention and the Pennsylvania Diversity Institute Award. Other recognition includes the Fannie Baer Besser Award for Public Service from the Rutgers School of Law-Newark Alumni Association and a Doctorate in Humane Letters, honoris causa, from St. Joseph's University. She is the only Latina inducted into Rutgers University's Alumni Hall of Fame. On June 15 the Latino Justice Puerto Rican Legal Defense Fund will honor Ida with its Latina Trailblazer award.
"It has been a joy to work with and learn from Ida! Ida keenly understands how organizations can drive equity and expand opportunities to build healthier communities. From her leadership at Geisinger Commonwealth School of Medicine, to volunteer roles with United Neighborhood Centers, Outreach, Scranton Area Community Foundation, the Scranton MLK Commission and many other local nonprofit organizations, Ida has been a tireless champion for northeast Pennsylvania. While the extraordinary scholars she has shepherded through the School of Medicine are the most visible representation of Ida's lasting impact in our region, countless other community leaders have benefited from her wisdom and generous mentorship," said LaTida Smith, president and CEO of the Moses Taylor Foundation.
"Ida told me she is grateful for the way the community 'embraced and trusted her,'" said Dr. Scheinman. "But I believe that gratitude in return is owed to her many times over."
About Geisinger
Geisinger is committed to making better health easier for the more than 1 million people it serves. Founded more than 100 years ago by Abigail Geisinger, the system now includes 10 hospital campuses, a health plan with more than half a million members, a research institute and the Geisinger College of Health Sciences, which includes schools of medicine, nursing and graduate education. With more than 25,000 employees and 1,700+ employed physicians, Geisinger boosts its hometown economies in Pennsylvania by billions of dollars annually. Learn more at geisinger.org or connect with us on Facebook, Instagram, LinkedIn and Twitter.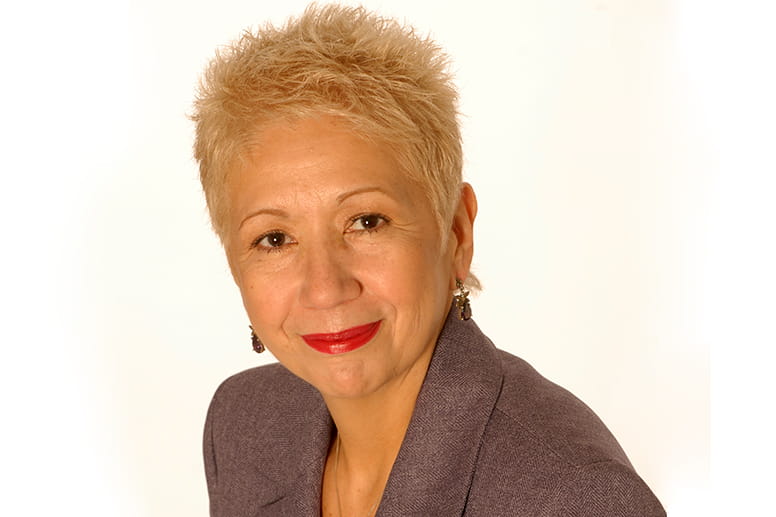 Geisinger Commonwealth School of Medicine
Elizabeth Zygmunt
Director, Media and Public Relations
Office: 570-504-9687
On Call: 570-687-9703
ezygmunt@som.geisinger.edu