Boost your credentials and advance your career with a certificate from Geisinger Commonwealth
Explore three career-enhancing certificate programs now on offer from Geisinger Commonwealth School of Medicine.
Graduate certificate programs in Pharmacy Systems Science, Emerging Challenges for Healthcare Leadership and Biomedical Sciences Post-Baccalaureate are now open for enrollment.
We worked with healthcare leaders to identify growth areas that need specialized talent and skills.
They are:
Pharmacy Systems Science: Broaden your horizons, learn systems thinking.
Touching on almost every aspect of healthcare, precise coordination of pharmacy care requires systems thinking. Systems thinking depends upon leaders able to scan information from disparate sources – like patient needs, supply chain, market changes, technology trends and business environment – and then integrate the data into a cohesive strategy.
Learn how from industry leaders like:
Dr. Larry Starr, an eminent figure in complex systems leadership and the founder of Thomas Jefferson University's doctoral program in systems thinking, and
Dr. Daniel Longyhore, system director, knowledge management for pharmacy at Geisinger, a leader in pharmacy systems thinking with deep roots as an educator, including serving as director of the teaching and learning certificate program and the academy at the American College of Clinical Pharmacy (ACCP).


Emerging Challenges for Healthcare Leadership: Be a healthcare leader.
Healthcare is changing rapidly. Health systems need leaders who anticipate trends instead of following them. This doesn't require clairvoyance. It requires discipline in systems thinking, project management and strategic planning.
Learn how from industry leaders like:
Dr. Joel Adler, founder and president of University Informatics Associates Inc. (UIA) and former product development manager at Unisys and information systems consulting manager at Coopers and Lybrand.
Dr. Jean-Marc Choukroun, managing director of the Park/Mathieson Group Inc. and an internationally recognized leader in business planning, organizational change and project management. Dr. Choukroun has worked in the Americas, Europe and Asia for clients including Johnson & Johnson, Nokia, Merck, Evonik Industries, Eli Lilly, Coca-Cola (Turkey), McCormick, Quest Diagnostics, Boeing, Alstom, Newell Rubbermaid, Sunoco and more, and
Keith Hornbacher, MBA, an experienced project risk analyst, manager, consultant and educator whose signature assignments include decision support using quantitative risk analyses of European CapEx Project alternatives for owners; NASA science missions; and large project audits for the U.S. Government Accountability Office (GAO).


Biomedical Sciences Post-Baccalaureate: One program. Many paths to success.
Whether you are seeking to position yourself for further graduate study, attend professional school (such as medical, dental or optometry), gain entry into a health-related field or advance within your organization, the Biomedical Sciences Post-Baccalaureate certificate program will pave the way for you to succeed.
Geisinger Commonwealth's Master of Biomedical Sciences program faculty will teach you how.
Learn more and apply
To learn more and apply, visit go.geisinger.edu/GraduateCertificates.
To register for an upcoming virtual open house, visit geisinger.edu/GradSchoolVisit.
About Geisinger
Geisinger is committed to making better health easier for the more than 1 million people it serves. Founded more than 100 years ago by Abigail Geisinger, the system now includes 10 hospital campuses, a health plan with more than half a million members, a research institute and the Geisinger College of Health Sciences, which includes schools of medicine, nursing and graduate education. With more than 25,000 employees and 1,700+ employed physicians, Geisinger boosts its hometown economies in Pennsylvania by billions of dollars annually. Learn more at geisinger.org or connect with us on Facebook, Instagram, LinkedIn and Twitter.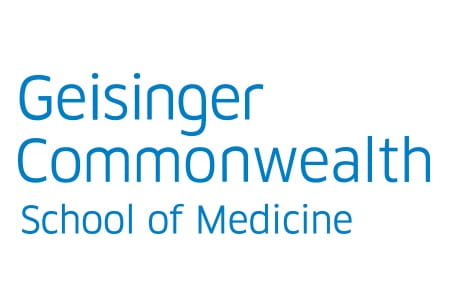 Geisinger Commonwealth School of Medicine
Elizabeth Zygmunt
Director, Media and Public Relations
Office: 570-504-9687
On Call: 570-687-9703
ezygmunt@som.geisinger.edu