Geisinger Lewistown Hospital expands electrophysiology heart treatment
New hybrid OR allows for more in-house procedures
LEWISTOWN, Pa. – Geisinger Lewistown Hospital is now offering more advanced treatment for heart-rhythm problems right on campus, bringing electrophysiology care closer to home for patients in Mifflin County and the surrounding region.

The hospital's new, hybrid operating room that opened earlier this spring is equipped with precise imaging technology, making it a dedicated space for diagnosing and treating conditions related to the heart's electrical system.

Patients with arrhythmias, or irregular heartbeats, were already able to have pacemakers and monitors implanted at Geisinger Lewistown Hospital, with additional procedures available regionally. The multi-purpose surgical suite brings a broader spectrum of care under one roof.

Electrophysiologist Kathleen Zazzali, D.O., said this growth in capability makes needed heart care more convenient for patients and members in Mifflin, Centre, Juniata and Huntingdon counties.

"By bringing advanced arrhythmia treatment further into our community, we are making better health easier for the neighborhoods we serve," Zazzali said. "By offering more advanced treatment for heart-rhythm problems right here at Geisinger Lewistown Hospital, we are improving upon the outstanding cardiology care we provide and allowing our patients the opportunity to receive that care close to home."

Among the new procedures available at Geisinger Lewistown Hospital are:
Electrophysiology studies
Ablations (removal or scarring of heart tissue to restore regular heartbeat)
Defibrillator implants
Generator changes for defibrillators
Proven and innovative methods of pacemaker implantation pioneered by Geisinger electrophysiologists
For more information on arrhythmia care at Geisinger, visit Geisinger.org/arrhythmia.
About Geisinger
Geisinger is committed to making better health easier for the more than 1 million people it serves. Founded more than 100 years ago by Abigail Geisinger, the system now includes 10 hospital campuses, a health plan with more than half a million members, a research institute and the Geisinger College of Health Sciences, which includes schools of medicine, nursing and graduate education. With more than 25,000 employees and 1,700+ employed physicians, Geisinger boosts its hometown economies in Pennsylvania by billions of dollars annually. Learn more at geisinger.org or connect with us on Facebook, Instagram, LinkedIn and Twitter.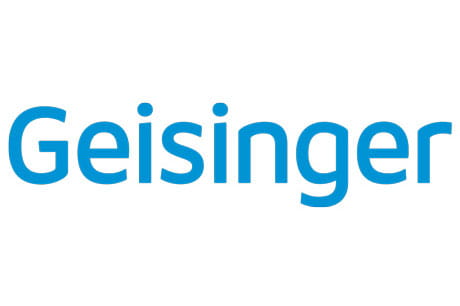 Content from General Links with modal content