Geisinger develops intake process to provide inclusive care to all patients, including LGBTQ+ individuals
Process integrates data on sexual orientation, gender identity into electronic health record
DANVILLE, Pa.
– As part of its commitment to make better health easy, Geisinger has developed a process to collect information about patients' sexual orientation and gender identity (SOGI) through the electronic health record (EHR). Having access to this information will allow healthcare providers to deliver inclusive care to all patients, including those who identify as LGBTQ+.
A case report on this systemwide effort was published this month in the
Journal of the American Medical Informatics Association
.
According to the National Center for Transgender Equality, more than 50% of LGBTQ+ people surveyed reported experiencing healthcare discrimination, and 28% said they have postponed medical care as a result. Compared to non-LGBTQ+ people, LGBTQ+ individuals experience lower rates of mammography and Pap smear screenings, and higher rates of substance abuse, smoking, unhealthy weight control or perception, HIV, and other sexually transmitted infections.
In 2017, Geisinger established a physician-led, multi-disciplinary team to develop a process for collecting and using SOGI information to improve healthcare delivery. Geisinger modified its EHR to enable collection and use of data including gender identity, birth sex, affirmation history and organ inventory and ensure inclusive documentation for existing data such as legal sex, preferred pronouns, correct name, marital status and emergency contacts. The data was collected through face-to-face discussions with healthcare providers as well as self-reporting questionnaires.
Geisinger recently developed a questionnaire that allows patients to self-report their race, ethnicity, language, veteran status and SOGI information. Since August 2021, more than 65,000 patients have self-identified, and Geisinger is using the information to identify disparities and create quality programs to meet patient's needs.
"It is imperative that patients understand the questions, feel respected, know why the information is being collected and how it will be used, and understand how their privacy is being protected," said Heather Marney, director of provider informatics at Geisinger and lead author of the case report.
To complement and support these changes, Geisinger worked to establish a culture of diversity and inclusion across the organization, implementing comprehensive, interactive education and training for all staff. Geisinger also engaged with LGBTQ+ communities across its service area to share information about its diversity and inclusion efforts and collaborate with and support existing community groups.
"Creating a technical solution to collect SOGI information is just one part of a larger program for promoting health equity," said Aliasgar Chittalia, M.D., a Geisinger primary care physician and co-author of the case report. "Providing respectful, high-quality care to the LGBTQ+ community is not a 'one-and-done' initiative. Organizations must create a culture in which staff and patients understand the importance of the topic, assess how to sensitively ask questions, and determine how to meaningfully use the information across the continuum of care."
Geisinger recently hired Kim Drumgo as the health system's first chief diversity, equity and inclusion officer. In this new role, Drumgo will champion and guide the organization to better understand the importance and value of a diverse, equitable and inclusive environment, providing systemwide thought leadership, strategic direction and implementation of diversity, equity and inclusion-related programs and initiatives.
About Geisinger
Geisinger is committed to making better health easier for the more than 1 million people it serves. Founded more than 100 years ago by Abigail Geisinger, the system now includes 10 hospital campuses, a health plan with more than half a million members, a research institute and the Geisinger College of Health Sciences, which includes schools of medicine, nursing and graduate education. With more than 25,000 employees and 1,700+ employed physicians, Geisinger boosts its hometown economies in Pennsylvania by billions of dollars annually. Learn more at geisinger.org or connect with us on Facebook, Instagram, LinkedIn and Twitter.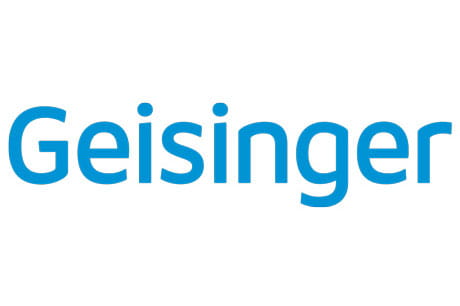 Content from General Links with modal content