Geisinger researchers find genomic screening can identify risk for amyloid cardiomyopathy
Study shows evidence of underdiagnosed amyloidosis
DANVILLE, Pa.
– Researchers at Geisinger recently discovered that genomic screening can help identify patients who are at risk for heart disease associated with amyloidosis, the build-up of abnormal proteins in the organs and tissues.
Transthyretin amyloidosis (ATTR) can be hereditary and lead to a spectrum of other diseases and conditions, including cardiomyopathy, a common precursor to heart failure. One known cause of ATTR is variation of the transthyretin (TTR) gene, so researchers hypothesized that identification of disease-causing variants could lead to discovery of undiagnosed disease.
New treatments for ATTR have improved survival rates, but diagnosis based on symptoms is challenging. Using data from the MyCode Community Health Initiative, which analyzes the DNA of consented participants to study a broad range of health and disease, and electronic health records, researchers studied patients with and without specific TTR variants to determine how often they showed signs of cardiomyopathy and compared those results to findings from cardiac imaging.
They identified 157 patients who carried a known disease-causing TTR variant among the 134,753 patients studied. Related heart-disease diagnoses, including cardiomyopathy and heart failure, were significantly more likely in those 60 and older, but only two of the 157 patients identified already had a clinical diagnosis of amyloidosis.
"We not only found that patients with variants identified by genomic screening had increased risk of heart disease after age 60 but also that the amyloidosis causing that heart disease is likely going to be undiagnosed without knowledge of the genetic variant," said Brendan Carry, M.D., Geisinger cardiologist and one of the study's lead authors. Dr. Carry, who co-leads the Geisinger multidisciplinary amyloidosis clinic with neurologist colleague David Avila, M.D., plans to evaluate and test high-risk patients who carry a TTR variant.
The research has positive implications for the future of population health as well as treatment of amyloid cardiomyopathy, heart failure, and other amyloid-related conditions.
"Historically, hereditary amyloidosis has been underdiagnosed, which can be a burden on families for generations," said Christopher Haggerty, Ph.D., associate professor in translational data science and informatics at Geisinger and the senior author of the study. "A genetic-screening approach to identifying TTR gene variants has the potential to diagnose previously unrecognized cases of ATTR and identify patients at risk for developing cardiomyopathy and other diseases. If we can identify this risk earlier in a patient's life, we'll have opportunities to improve treatment."
The
full study
can be read in the Journal of the American College of Cardiology: CardioOncology, and patients interested in signing up for MyCode can find more information at
Geisinger.org/mycode
.
About Geisinger
Geisinger is committed to making better health easier for the more than 1 million people it serves. Founded more than 100 years ago by Abigail Geisinger, the system now includes 10 hospital campuses, a health plan with more than half a million members, a research institute and the Geisinger College of Health Sciences, which includes schools of medicine, nursing and graduate education. With more than 25,000 employees and 1,700+ employed physicians, Geisinger boosts its hometown economies in Pennsylvania by billions of dollars annually. Learn more at geisinger.org or connect with us on Facebook, Instagram, LinkedIn and Twitter.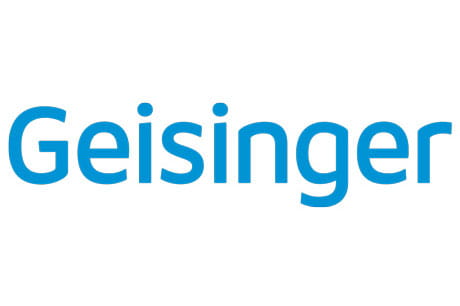 Content from General Links with modal content