Two Geisinger hospitals recognized as high-performing in maternity care by U.S. News & World Report
BLOOMSBURG, Pa. – Geisinger Bloomsburg Hospital and Geisinger Medical Center in Danville have been recognized as High Performing in Maternity Care (Uncomplicated Pregnancy) by U.S. News & World Report. This is the first time U.S. News has published a list of Best Hospitals for Maternity.
"This recognition is a testament to the hard work and dedication of our staff," said Sandra Culbertson, M.D., chair of Geisinger's Women & Children's Institute. "Everything we do is about making better health easier for the families we serve. It is a privilege to play an important role in caring for them and we look forward to continuing providing excellent care."
To be recognized among the Best Hospitals for Maternity, hospitals had to excel on multiple quality metrics that matter to expectant families, including complication rates, C-sections, whether births were scheduled too early in pregnancy, and how successfully each hospital supported breastfeeding. Only one-third of the hospitals evaluated by U.S. News for maternity care earned a "high performing" rating.
"All families deserve to be informed on how hospitals perform on key indicators of quality, which is why U.S. News has compiled and published a trove of maternal health data from hospitals across the country," said Ben Harder, managing editor and chief of health analysis at U.S. News & World Report. "The hospitals we've recognized as 'high performing' meet a high standard in caring for patients with uncomplicated pregnancies."
Geisinger Bloomsburg Hospital and Geisinger Medical Center both earned a "high performing" rating in Best Hospitals for Maternity — the highest rating U.S. News awards for that type of care.
"As a fixture in the region for more than a century, our hospitals have had generations of families pass through our doors for care," said Megan Brosious, chief administrative officer for Geisinger's central region. "Having this level of maternity care close to home for our neighbors and community is important and I thank our staff for their continued commitment to our patients."
Unique to the U.S. News site, participating hospital profiles are a one stop shop and include a variety of relevant offerings for parents-to-be, including key measures of safety, alongside services and amenities, like private rooms, valet parking and availability of childbirth classes.
The evaluation looks at hospital data relating to only uncomplicated pregnancies, not high-risk pregnancies. Participating hospitals responded to a survey from the U.S. News health analysis team in spring of 2021, which reflects data from 2019. Participation was voluntary. We anticipate updating Best Hospitals for Maternity in summer of 2022, to coincide with the release of the 2022–23 Best Hospitals for Procedures & Conditions ratings.
About Geisinger
Geisinger is committed to making better health easier for the more than 1 million people it serves. Founded more than 100 years ago by Abigail Geisinger, the system now includes 10 hospital campuses, a health plan with more than half a million members, a research institute and the Geisinger College of Health Sciences, which includes schools of medicine, nursing and graduate education. With more than 25,000 employees and 1,700+ employed physicians, Geisinger boosts its hometown economies in Pennsylvania by billions of dollars annually. Learn more at geisinger.org or connect with us on Facebook, Instagram, LinkedIn and Twitter.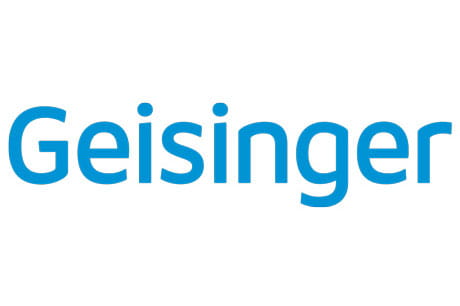 Content from General Links with modal content