Geisinger Career Spotlight
The excellence of our nurses and their opportunities for professional growth, quality improvement and interdisciplinary collaboration is why Geisinger Medical Center is one of just 18 Pennsylvania hospitals-and among fewer than six percent of all hospitals in the United States - to be named a Magnet® hospital by the American Nurses Credentialing Center three times in a row.
Take a closer look at nursing careers at Geisinger.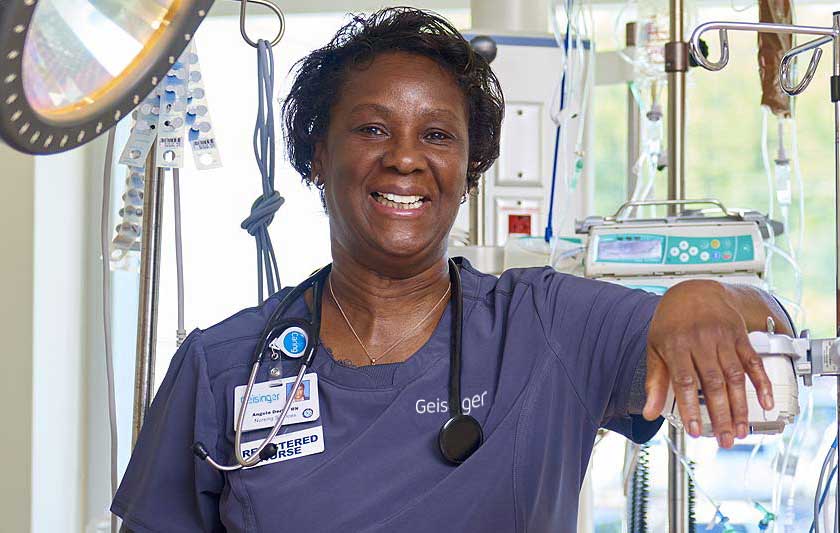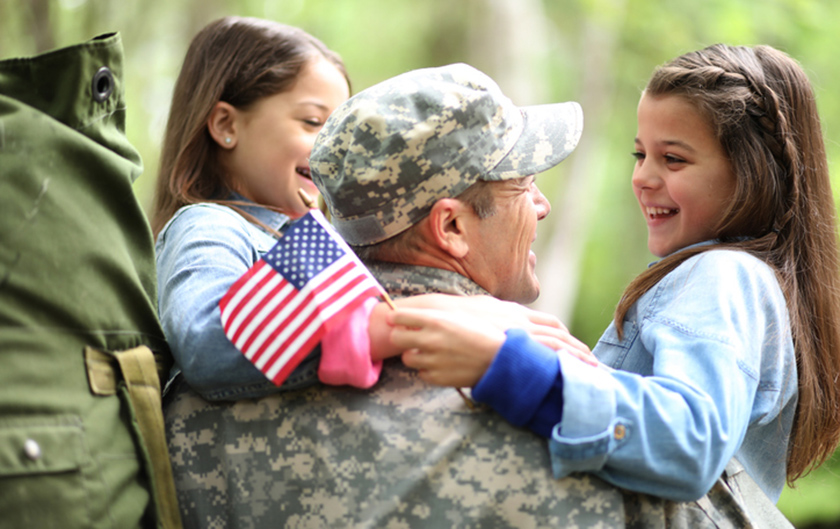 Military and Veteran Careers
Service and care was the heart of your military career. Continue your career in the service of caring at Geisinger. We value your military service and are confident that your skills and experience will help us lead healthcare change.
Connect with our Military and Veteran Recruiters at veterans@geisinger.edu to find a career with lasting impact.
There's a reason Geisinger is a national model of integrated healthcare. It begins with our people: about 30,000 employees who, like you, share an unwavering commitment to kindness, excellence, innovation and learning.
We want you to love what you do and to help us continue to transform healthcare for our region and nation. We are among the nation's top 15 health systems by Truven Health Analytics (formerly Thomson Reuters) and we are named one of the 100 great places to work in healthcare by Becker's Hospital Review.
As part of the Geisinger family, you join a tradition of service that is deeply rooted in the personal and professional well-being of our employees. We believe in the right balance between life and work, as well as the importance of feeling fully appreciated and satisfied at the end of each day. Our employees are rewarded with competitive salaries and comprehensive benefits package, including health insurance, compensated vacation time and holidays, a 401(k) plan and more.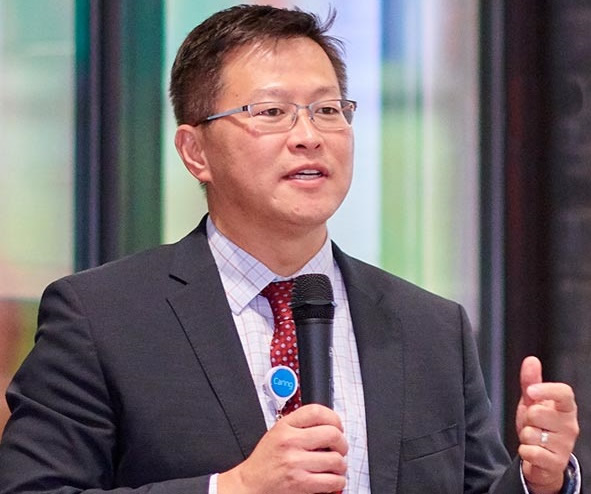 "There is beauty in the simplicity of taking care of whoever comes in the door, for whatever they are there for, regardless of what insurance they have (or don't have) and what language they speak (or don't speak)"
A national model of patient care, compassion and accountability
Established in 1915, Geisinger instituted a highly efficient operational model that combined group practices and an interdisciplinary team approach to patient care. President Obama hailed Geisinger as a national model of innovative healthcare resulting from our evidence-based practices and ProvenCare® approach, which improves the way patients receive care by optimizing outcomes and decreasing costs.
Geisinger comprises 12 hospital campuses, two research centers, a college of medicine and a 510,000-member health plan serving more than three million residents in central, south-central and northeast Pennsylvania and beyond. We have approximately 30,000 employees, including nearly 1,600 employed physicians, all of whom share a commitment to quality healthcare.
The region offers:
Mountain biking, fishing, hiking, camping, skiing and boating
Large and small colleges and universities
Orchestral, choral music, concert venues, drama and other cultural events
Fine dining as well as cafes, coffee houses and ethnic restaurants
Quaint towns, local festivals, antique and boutique shopping
Good schools, safe neighborhoods, quiet streets
Affordable, upscale housing
Reasonable commutes to Philadelphia, New York City and Washington, D.C.