What is your color? Click in the link below to learn more.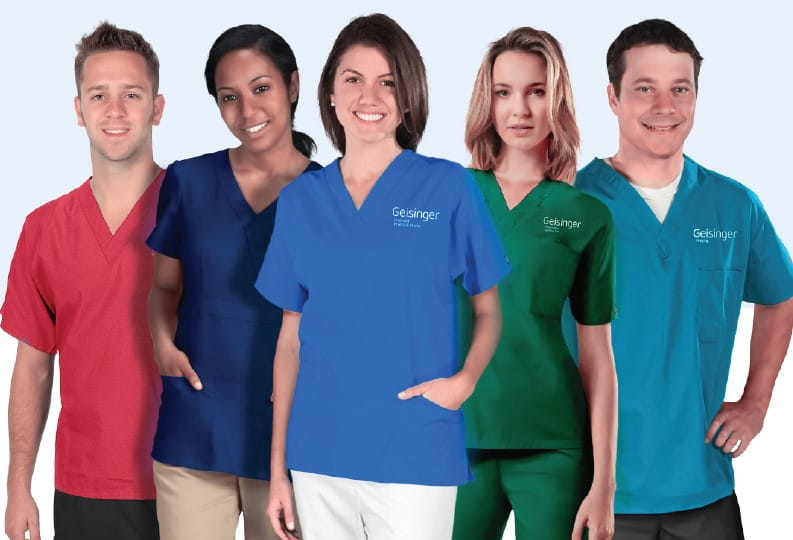 Geisinger uniform guidelines
Professional attire enhances our patients' experience by enabling them to identify the providers and care team members around them. This is essential to create a welcoming and supportive setting for everyone who comes to Geisinger for care.

Please follow the below guidelines when purchasing uniforms.
All GHS employees who are required to wear standardized uniforms must be in their designated attire/color when beginning their assigned shifts. Uniform guidelines must be followed for special events and on holidays.
You may purchase your uniform at any uniform store provided it matches the color and styles as indicated in the link below for your position.
You must use an approved vendor for embroidery. Refer to the Approved Embroidery/Vendor list. These vendors also sell uniforms so you can purchase uniforms with embroidery through these vendors.
Looking for answers? View FAQs here.