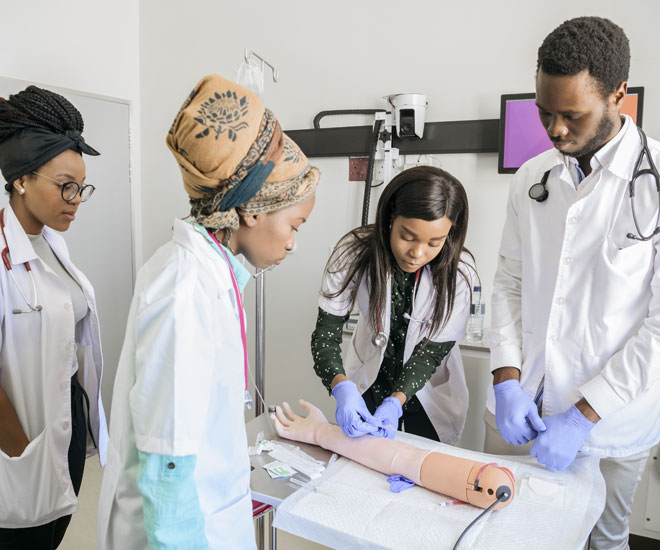 Make a difference. Become a nurse.
Earn your RN diploma in just 2 years with our top-ranked nursing program
Learn about our 2-year nursing program.
Exceptional nursing programs in Pennsylvania
Want a rewarding, in-demand career with lots of opportunity for growth? The Geisinger Lewistown Hospital School of Nursing is a top-ranked Pennsylvania nursing school, with dedicated faculty and staff providing hands-on training through our fully accredited program.
Check out our two-year, full-time nursing program, with classes offered during the day and during the summer. In order to graduate with your diploma, you'll need to complete 88 total credits and pass the NCLEX.
Our programs include:
LPN advanced placement program for those with prior nursing experience*
General RN diploma, for those looking to start a new career in nursing
No matter which program you choose, your plan of study will include 58 credits in nursing, along with 30 general education credits. Nursing courses must be taken at the School of Nursing. However, you can fulfill your general education requirements at a school of your choice.
If you need to take general education courses, evening classes are available through HACC (Harrisburg Area Community College) in downtown Lewistown.

*Our LPN advanced placement program gives you credit for your prior nursing experience.
Getting started: How to apply
If you're interested in our 2-year nursing program, the first step is to complete your application online and submit your application packet. Drop off or mail your completed documents to:
Geisinger Lewistown Hospital School of Nursing
400 Highland Ave.
Lewistown, PA 17044