Tied the knot 3 days after back surgery
Five days before his wedding, Lyle Norquest told his fiancée, Danielle Quattrochi, "Something's up. My toes aren't right."
Danielle replied, "You think? You can't move your toes!"
When Lyle was initially diagnosed with "foot drop," that didn't feel right to the Bloomsburg couple.


Taking action makes all the difference
Lyle had his first back surgery when he was 19 years old. Now that he was 29, with a history of back problems and pain over the years, they wanted to know more about why Lyle's foot wasn't moving and why his left leg was feeling numb.
"Every few years I'd need an injection to help with the pain, but this was way different," says Lyle.
Danielle reached out to her uncle, a neurosurgeon in New Jersey, for help. After she explained Lyle's history and current condition, her uncle promptly called a former colleague: Geisinger neurosurgeon Darren Jacobs, DO.


Neurosurgery at Geisinger
On Wednesday, Lyle had an MRI — and on Thursday, he had surgery.
"Lyle had a disk compressing a nerve, and it could have been permanent if they didn't do surgery," Danielle recalls. "Dr. Jacobs was incredible. He removed the disk that was compressing the nerve and a piece of his bone that was protruding."
Lyle's surgery lasted two hours.
"Dr. Jacobs came out to talk to us and he said, 'Surgery was successful, and Lyle will be able to stand for your wedding.' We were beyond happy! By Friday at noon, we were home and getting ready for our rehearsal."
Home in time for what matters to you
"On Saturday, Sept. 29, we got married," says a very happy Lyle, "and I wasn't in a wheelchair. We had a lot of help to get us ready."
The new Mrs. Norquest agrees. "We are so lucky that we have such great family and friends. And we were lucky to meet Dr. Jacobs! He has a heart of gold and a passion for what he does. He is the reason that our wedding happened that Saturday, and we owe him so much. We are grateful and blessed to have Dr. Jacobs in our lives."
Forever thankful for his Geisinger care team, Lyle says, "I'm glad I'm walking. For as bad as things were, they couldn't have gone any better."
Congrats to the new couple!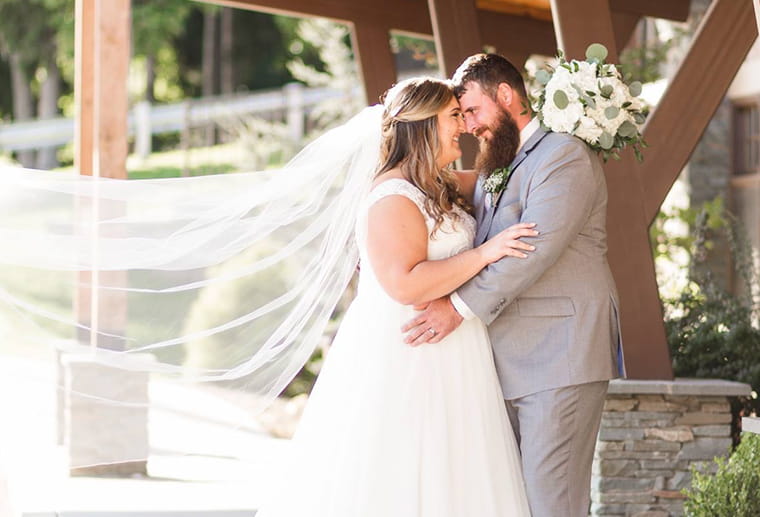 Get the care you need, close to home
Our specialists combine years of experience, specialized training and the latest imaging technology to accurately diagnose every neurological condition — from common to rare and complex. We have specialists for the following conditions and treatments:
With our experienced team of neurosurgeons and neurologists throughout our health system, seeing the right specialist is easy — no matter how complex your needs may be. If you're experiencing dizziness, sleep problems, weakness or other neurologic symptoms, talk to your primary care doctor. If needed, he or she can refer you to one of our neurology specialists — close to home.