Singing the praises of great orthopaedic care
After getting hip surgery in India, Marshall Cooper discovered that you don't have to travel far for great orthopaedic care. Here's his story.
Operatic tenor Marshall Cooper of Matamoras, Pa., has performed all over the United States and Europe in roles that include Piangi in the Phantom of the Opera's Hamburg production. In the early 2000s, he was about to take a job at the Metropolitan Opera in New York when a car accident forced him to make other plans.
"My left hip was severely injured. I couldn't walk and I certainly couldn't perform," he explains. "I didn't have medical insurance at the time, so I chose to have my hip surgery done in India."
Time for medical insurance
Months after returning to the states, Mr. Cooper's hip became infected. A local doctor saved his leg, but in 2016 when he needed his right hip replaced, Mr. Cooper decided it was time to get medical insurance. "I chose to go with Geisinger," he says. "It was a great decision. Once I turned 65, I went with their Medicare Advantage plan. But both insurance plans have been wonderful. People out here in Matamoras think they have to go to New York or New Jersey to get great care. Not at all."
Great orthopaedic care, much closer to home
Once insured, Mr. Cooper went to Geisinger Medical Center in Danville to have his right hip joint replaced by Dr, James Widmaier Jr., who also provided follow-up care on his left.
Then it was time to think about his knees.
"I had arthritis in both knees. The right knee was especially bad because of an old football injury," Mr. Cooper explains. "There were numerous bone spurs and one was the size of a golf ball. The X-rays were really something — it didn't even look like a knee."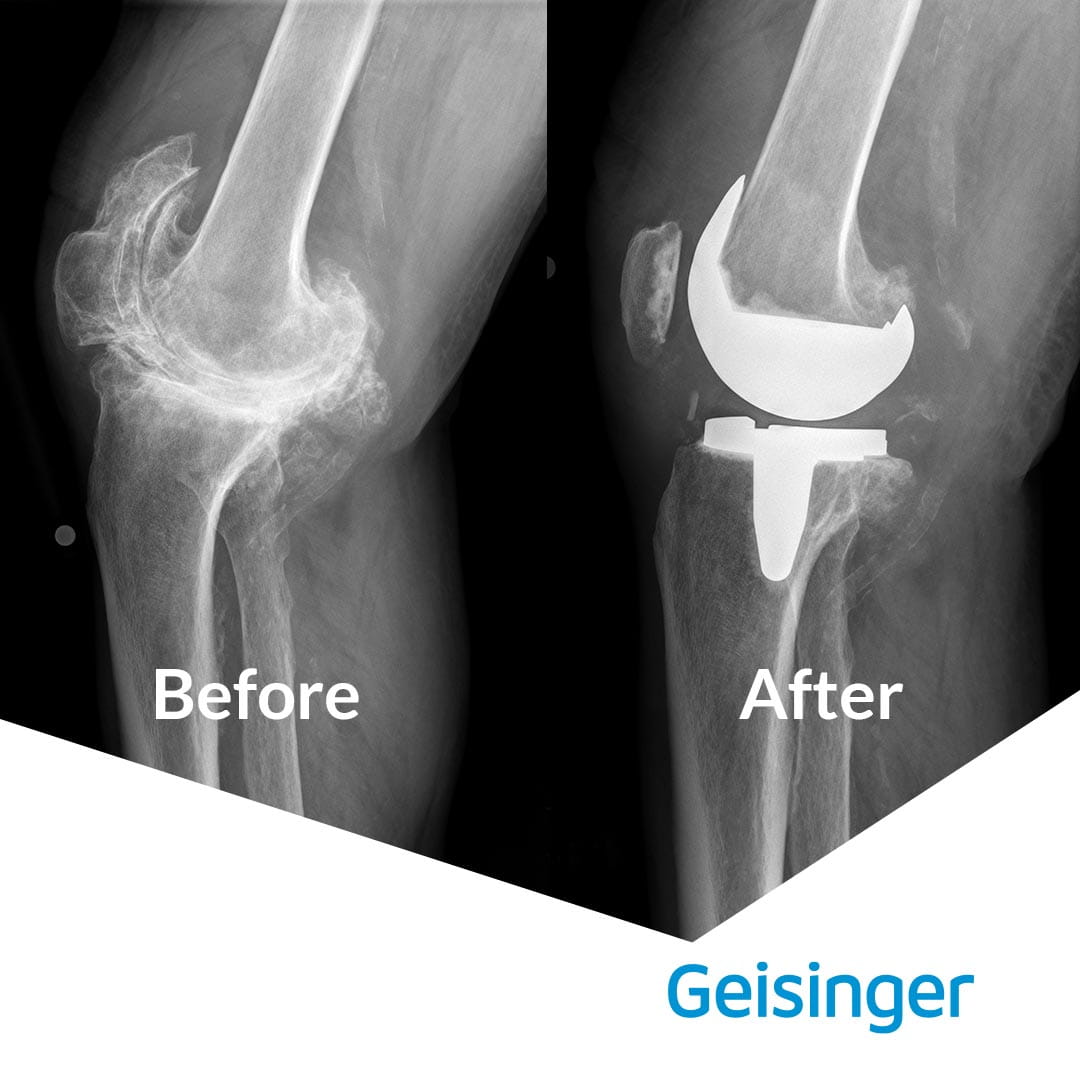 Mr. Cooper had his left knee replaced in the summer of 2017 by Dr. John Lynott at Geisinger Wyoming Valley Medical Center in Wilkes-Barre. The operation went well and he recovered quickly, so he made plans for his right knee to be replaced in the fall of 2018.
A stroke postponed his procedure
"Just one week before I was scheduled to have my second knee replaced, I had a stroke," Mr. Cooper explains. "I recovered fully but I did have to postpone the surgery until July of 2019."
Dr. Lynott was able to remove three of the four bone spurs in Mr. Cooper's right knee — the fourth was too close to his femoral artery. "It did the trick though," says Mr. Cooper. "I can walk on it without a limp and stand on it just fine. And best of all, the pain is gone."
Recovering safely with the help of his care team
To make sure he recovered safely, Dr. Lynott worked closely with Mr. Cooper's cardiologist to find the right dosage for the anticoagulant he'd needed since having the stroke. Once that was set, his recovery went quickly. He used a walker for one day, crutches for a week and a cane and physical therapy after that. "I did all my physical therapy close to home, and it was covered by my Geisinger insurance," Mr. Cooper explains. "It's amazing how many local doctors and services are part of my plan."
So, now that he's back on his feet, is Mr. Cooper back on stage? "No," he says. "But no one is. COVID-19 has really hit the performance industry hard." He and his wife now run a Montessori School in Milford, Pa., and spend as much time as they can with their three grown daughters.
He does manage to sing sometimes for his care team at Geisinger. "I love that group," he says. "They're friendly and fun to be around — and I couldn't be happier with their work."
Next steps:
Request a consult with James Widmaier Jr., MD
Request a consult with John Lynott, MD
Learn about orthopaedic care at Geisinger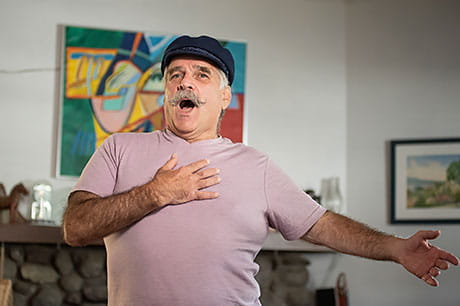 Schedule an appointment
Talk to our team today to schedule an appointment Call 800-275-6401 and say "hip and knee surgery."
Call for an appointment