How to choose a pediatrician
There is no shortage of decisions you have to make while you are pregnant, but one of the most important and enduring decisions is the ongoing care for your child. A pediatrician is a doctor who is specially trained to treat infants, children, adolescents and young adults. You should choose a pediatrician for your baby while you are pregnant so that he or she can offer care and support as soon as your baby is born.
Ideally, you should start the process of selecting a pediatrician in the second or third trimester — in the final months of your pregnancy. By then you might have a good idea of what you want in a pediatrician, but you'll still have a few weeks to do some research.
Lean on people you already trust
Start by asking friends and family about their kids' pediatricians — they're likely to be able to recommend a pediatrician whose treatment style aligns with your preferences. Another resource is your obstetrician. He or she can recommend several pediatricians who provide the type of compassionate care you're looking for.
After you've narrowed your list of potential pediatricians, call each office to get more information and set up a short interview with the pediatrician. During the call, ask:
Is the pediatrician accepting new patients?
Does the office accept my health insurance?
How does the office handle insurance claims?
What are the office hours?
---
Interview each pediatrician before making your decision
Becoming a parent is incredibly rewarding, but it can also be confusing. Your pediatrician can help to make you feel at ease when you have questions or concerns and provide advice to you and your family, whether it's your first child or your fifth.
Your informational interview is a time when you can ensure a pediatrician's philosophy and style aligns with yours. Prior to your pediatrician interviews, make a list of questions so you can find out exactly what you need. Here are some questions to consider:
Will the pediatrician (or someone else in the practice) see your newborn in the hospital or will the first contact be an office visit?
Do the pediatrician's hours suit your schedule? Are there evening and weekend hours?
How does the office handle telephone inquiries? Is there an open advice line during regular hours?
Does the pediatrician accept and answer questions by email?
How do you reach the pediatrician if your child gets sick after hours?
Do you and the pediatrician have similar views on such topics as breastfeeding, circumcision, sleeping or daycare? Is the pediatrician open to and supportive of other opinions and approaches?
Take note of the overall atmosphere of the office during your visit. Is it clean and inviting? Is the office staff friendly?
---
Why it's best to choose pediatrician before you give birth
Your pediatrician plays an integral role in your baby's growth and development, from the day of birth until he or she becomes an adult. After your child is born, a member of your care team will contact your pediatrician. He or she may visit your baby in the hospital. In some cases, another pediatrician will visit with your baby initially until you are discharged from the hospital.

A pediatrician will likely examine the baby each day in the hospital until you're both discharged, giving you an opportunity to ask questions that will inevitably come up.

The day you are discharged, your pediatrician will let you know when to schedule your baby's next pediatrician visit — the typical recommendation is between 48 and 72 hours after you leave the hospital.

During that visit, your pediatrician will answer questions you have and evaluate the baby to ensure he or she is getting enough to eat — especially if you are breastfeeding. In addition, your pediatrician will look for any signs of jaundice or other potential health issues.
---
Geisinger pediatricians can provide the care your baby needs from the day they're born — and support you as a parent every step of the way.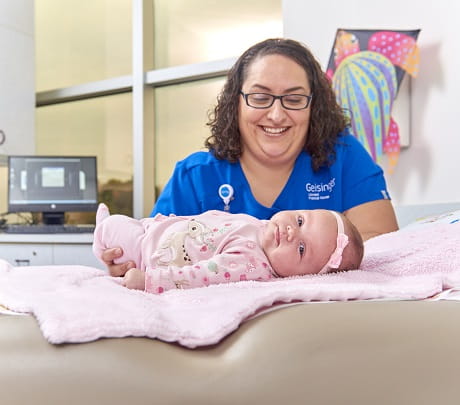 Pregnancy Guide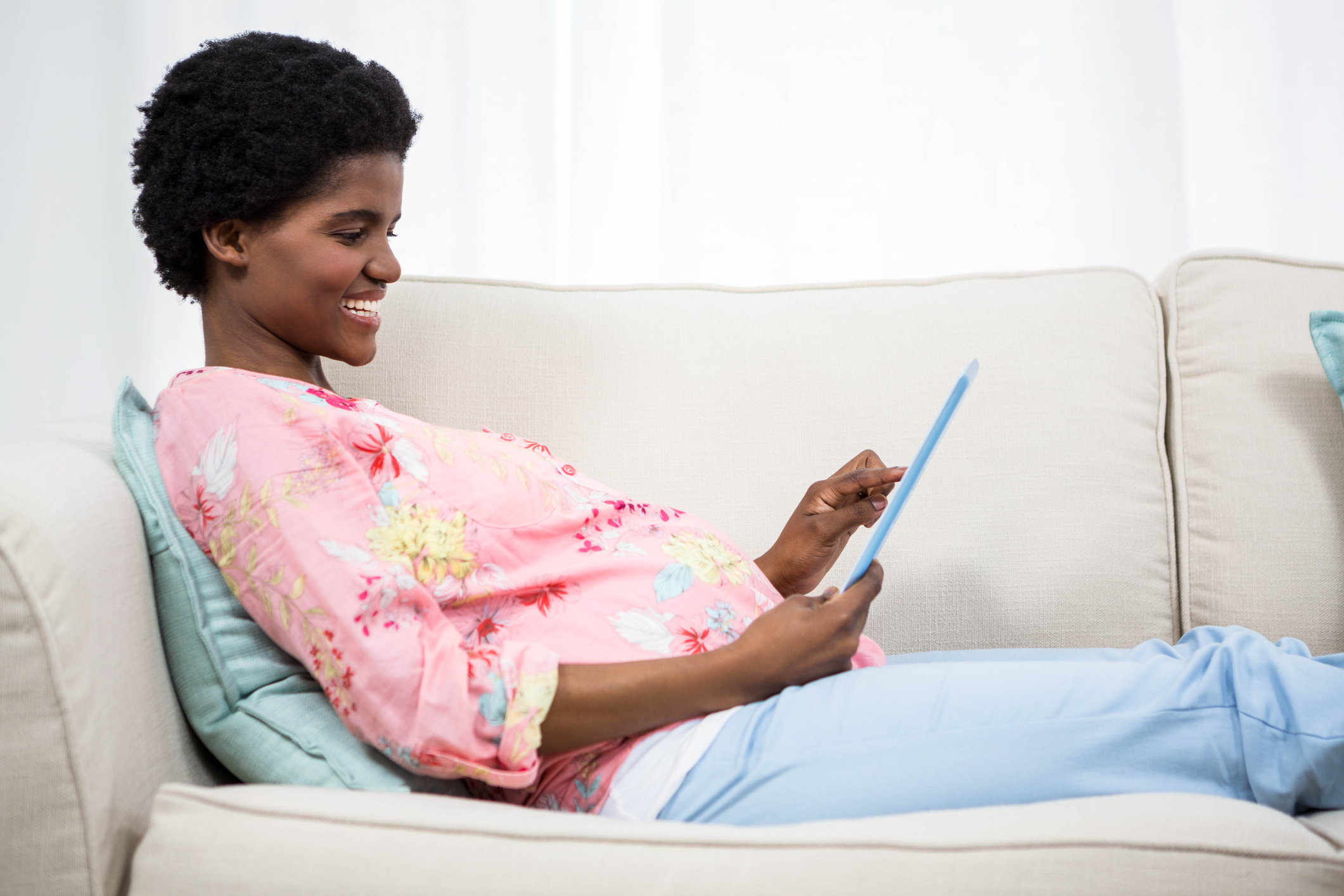 This book
will guide you through your pregnancy — from body
changes and what your baby is doing at each stage of
your pregnancy to how to prepare for labor and take
care of yourself after delivery.
Find a doctor or provider
Get care. Schedule an appointment now.
Find a pediatrician
Get care for your child. Schedule an appointment now.
MyGeisinger Patient Portal
Manage your health easily online.