After your baby is born, you'll turn your focus to the big task of being a mom to your new arrival. But during the first six weeks after your baby is born, called the postpartum period, it's very important to take care of yourself, too. You may experience a number of physical and emotional changes after the birth of your baby.
Physical changes
Delivering a baby is a major physical feat, and your body will take some time to recover. Your provider will likely recommend refraining from physical activity and sexual intercourse for a number of weeks during this time.
You may experience some physical effects of vaginal birth as your body begins to heal, such as:
Spotting or bleeding, similar to your menstrual period, for up to six weeks
Cramps similar to those you might experience during your menstrual period as your uterus contracts and shrinks back to its normal size
Perineal pain or discomfort
Breast discomfort as your milk comes in, and sore or cracked nipples
Difficulty urinating or constipation
Hemorrhoids
If you've had a C-section, you may experience pain around the incision site.
One physical change that may start during pregnancy and last after your child is born is urinary incontinence. Your pelvic floor muscles support the uterus, bladder, bowel, vagina, cervix and rectum. During pregnancy, your growing baby puts pressure on these muscles and causes them to stretch or weaken. This can lead to incontinence. Up to half of women experience incontinence after pregnancy, but Geisinger providers can help. If you are experiencing incontinence, your provider can refer you to Geisinger's pelvic floor disorder specialists.
In addition, you may feel the effects of fatigue. Your new arrival demands a lot of time and attention. In fact, you may spend all of your time feeding, changing and holding your baby. That's okay — your most important job during the postpartum period is to care for your baby and let your body heal itself.
To take some of the pressure off of this enormous change in your life, lean on your significant other, family members and close friends for help at home.
---
Emotional changes
While the birth of your baby is no doubt an exciting time, many mothers feel a wide range of emotions during the postpartum period. You may be sleep-deprived and sore. And you may find that it's difficult to adjust to motherhood.
It's common to feel nervous or anxious, experience mood swings or even feel jittery. Shortly following your baby's birth, you may also experience the "baby blues."
Many mothers experience this mild depression in the days following their baby's birth. It's completely normal and very common. These feelings typically subside after a week or two.
If your feelings of depression continue for more than two weeks, it may be a sign of postpartum depression. Postpartum depression affects about 1 in 9 women. Postpartum depression is a serious condition that involves feeling sad, hopeless or worthless. If you think you may have postpartum depression, let your partner or a close friend know. You should also talk to your provider about it. He or she can recommend counseling, support groups or other treatment options to help you begin feeling better.
---
Your postpartum visit
Just a few weeks after your baby is born, you should schedule a postpartum visit with your provider to discuss the physical and emotional changes that are taking place. This visit typically occurs between four and six weeks after your baby is born. You may find it helpful to make a list of questions before this visit so you can get the support you need. In addition to discussing questions you have, you'll also:
Have a physical exam, including a pelvic exam
Discuss breastfeeding concerns or questions
Address any physical concerns you may have
Talk about your emotional wellness
Discuss your family planning options
During this important postpartum time, you may find it helpful to talk about the changes that have taken place and the feelings you're experiencing. At Geisinger, our support groups for new moms provide a caring environment for asking questions, discussing challenges and getting the help that you need.
---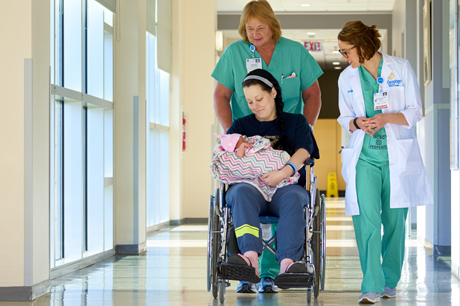 Pregnancy Guide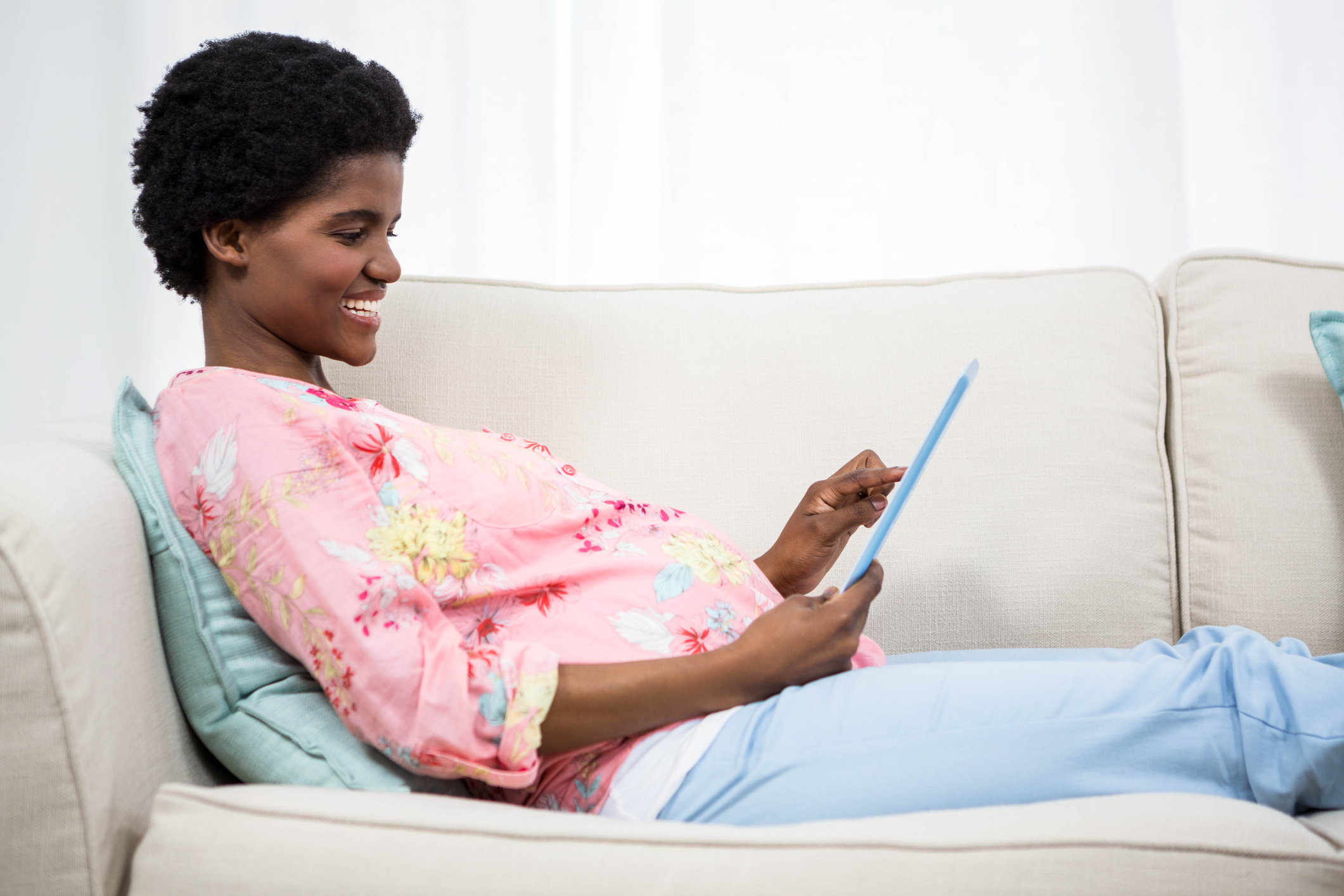 This book
will guide you through your pregnancy — from body
changes and what your baby is doing at each stage of
your pregnancy to how to prepare for labor and take
care of yourself after delivery.
Find a doctor or provider
Get care. Schedule an appointment now.
Find care now
Whether you're home or away, find a location closest to you.
MyGeisinger Patient Portal
Manage your health easily online.