Meet Akeem Adigun, MD, OB-GYN
Why did you choose obstetrics/women's health?
At age 9, I witnessed the birth of my nephew and I knew then I wanted to be in this field. As I got older and gained more experience I knew I wanted to improve and join a rich culture of Women's Health.
What's your approach to patient care?
My approach is patient safety, satisfaction and sanity and to treat the patient, not the disease. With this mentality in mind, I treat every patient as I would my own family and do my very best for each and every one of them.
What do you like most about your job?
The best part of my job is having the skills and knowledge to help people each and every day. Treating patients isn't always about medication or surgery; sometimes the best treatment may be an ear to listen or something as simple as providing them with an extra pillow. For me, the ability to simply help patients and their families is the best part of my job.
Do you have hobbies outside of work?
I enjoy time with family, traveling, going to the gym and any/every sport. If it involves a ball, a bat or a test of physical ability I am in.
What is a little-known fact about you?
I am the last of four children and I spent most of my middle school and all of my high school years in a military high school in Nigeria.
What professional accomplishment are you most proud of?
I take pride in teaching and won the resident teaching award during my training. Teaching and shaping the minds of young doctors is my greatest joy and pride.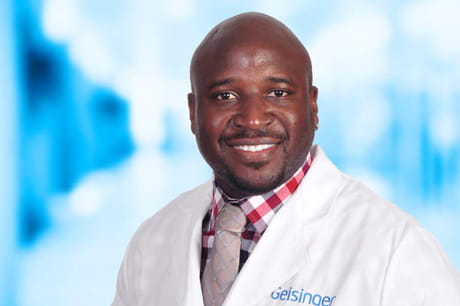 Pregnancy Guide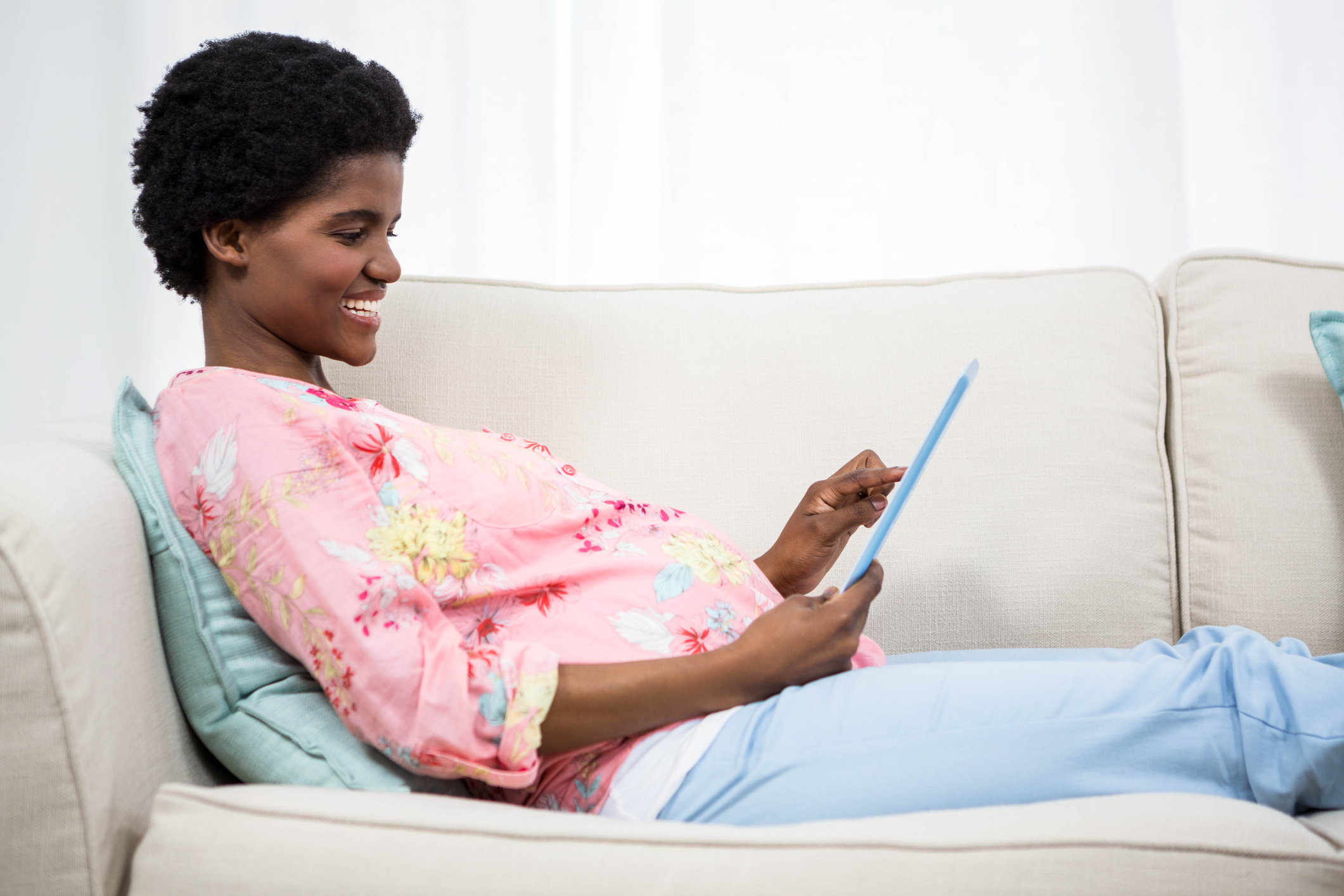 This book
will guide you through your pregnancy — from body
changes and what your baby is doing at each stage of
your pregnancy to how to prepare for labor and take
care of yourself after delivery.
Find a doctor or provider
Get care. Schedule an appointment now.
Pregnancy and childbirth at Geisinger
Get personalized, compassionate and coordinated care to help guide you through your journey.
Specialized care for your special delivery
Our team provides the very best care to your newborn as soon as the baby arrives, providing help with bonding, breastfeeding and support.