5 things to know about donating a kidney
Choosing to donate a kidney to a friend, family member or loved one in need is an incredibly selfless act. But you may find that you have a few questions about the process, your health and the impact of your donation on someone in need. If you're considering donating a kidney, here are five things to know.
1. How can I get started with donating a kidney?
Before a transplant surgery is ever scheduled, your doctors need to make sure you're healthy enough to donate.

First, we'll make sure your blood type and the recipient's blood type are a match. Then, you'll have lab tests and your urine checked, as well as X-rays and an electrocardiogram (EKG) to make sure your kidneys are functioning properly.

We'll also evaluate any liver disease, heart disease, lung disease, diabetes and past exposure to viral illnesses. Finally, we'll review results from your routine health screenings including colonoscopies, mammograms, pap tests and more to make sure you're an overall healthy individual. We'll let you know if you need any additional tests and work with you to get them scheduled.

You'll also be asked to undergo a psychological assessment. A psychosocial evaluation is a chance for you, as a living donor, to talk about your life and any mental health issues you have or had in the past. This is done to help you understand the donation process and your reasons for donating. Donating your kidney can be a very emotional process, and it's important to make sure you have a support system during your donation process.

One person on your medical team is a living donor advocate. They're someone who you can discuss questions or concerns you may have at any time throughout the process.
The team of medical professionals that will perform your evaluation is assigned to you only — separate from the team that is working with the potential recipient. And your evaluation — including test results, conversations with your advocate and the rest of your transplant team — are kept confidential.


2. How does my donated kidney help someone else?
Typically, living donor kidneys last longer than those from deceased donors. Not only can the transplant lengthen the recipient's life, but it can also improve their quality of life.
You can also donate a kidney if you've tested positive for Hepatitis C. Hepatitis C is completely treatable and curable, and we treat the kidney after the transplant is completed. This can drastically cut down on transplant wait times for someone in need of a kidney.
3. What is kidney transplant surgery like?
We use minimally invasive methods for removing a donated kidney whenever possible. This means your surgeon will make several small incisions, rather than one large one, so you'll experience less pain and faster healing time.

We will work closely with you to determine whether you are a candidate for minimally invasive surgery and are here to answer any questions you may have along the way.


4. Is it safe to live with one kidney?
Typically, those who become donors can live their life with one kidney without any problems. Your evaluation team will address any concerns you might have about the health of your remaining kidney so that you fully understand what your future should look like.

The chances of something unexpected affecting your remaining kidney is rare, especially given the thorough assessment process you'll go through before donating. When one kidney is removed, your remaining kidney will compensate for the loss of the other.
5. What is recovery like after donating a kidney?
While living donors generally need to stay in the hospital for two to three days after surgery, the length of your hospital stay will depend on your rate of recovery and how your surgery went.
When you leave the hospital, you'll feel some tenderness and experience some pain and itching at your incision site while it heals, which is normal. You should plan on not lifting anything heavy for about six weeks and avoid contact sports that could potentially lead to an injury to the remaining kidney.
Next steps:
Want to donate a kidney? Learn how to prepare.
Learn more about kidney transplants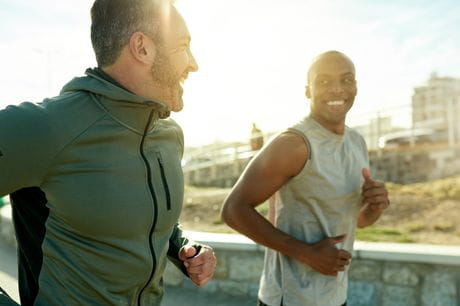 Content from General Links with modal content