Walking for wellness with the United Way
A chance encounter with her daughter's former high school career counselor, Mike McMonigal, turned out to be serendipitous for Jennifer Swenson, a Wellness associate with Geisinger Health Plan (GHP).
Ms. Swenson's primary duties with GHP include assisting Geisinger employees who participate in the myHealth Rewards Program. She acts as a navigator, helping employees get screened for important "basic numbers," such as height, weight, and blood pressure. She works as an advocate to help employees meet their health and fitness goals, putting them in touch with nutrition counselors and other coaches to help them along their journey. She also advocates for volunteerism among her colleagues and friends, blending her professional responsibilities with a passion for helping. Mr. McMonigal said that volunteerism from Geisinger employees is key to the success of local programs (see associated United Way story).
"I participate in health fairs, serve on local wellness boards and committees, and conduct other community outreach activities in the Lewistown area," said Ms. Swenson, who lives in Mifflin County and joined GHP in 2015 after serving two years as a pediatric nurse. "At lunch one day, I bumped into Mike and learned that he was the new executive director of the United Way of Mifflin-Juniata. Geisinger was looking for a 5K to support. As luck would have it, he was looking for a sponsor for the United Way's second annual Pacesetter 5K run/walk."
"The Pacesetter 5K was an ideal event for us because Geisinger and the United Way of Mifflin-Juniata share a similar vision for improving the health and wellness of residents in the two counties," said Ms. Swenson.
"I love participating in community events, meeting new people and helping others pursue a healthy lifestyle," said Ms. Swenson. "I'm looking forward to volunteering with other Geisinger employees in the United Way's annual Day of Caring event in September, and I'm encouraging everyone I work with to join in."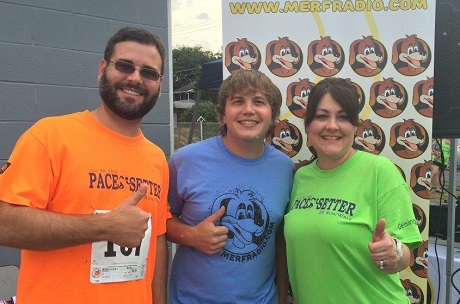 Content from General Links with modal content