Learn the ABCDs of Medicare: Part B
Find out what Medicare Part B is and what it covers.
Part B is the second half of Original Medicare coverage. From ambulance services to preventive care, Part B has your basics covered.
The second part of Medicare, Part B, is your base medical insurance. Part B, combined with Part A, is also known as Original Medicare.
What does Medicare Part B cover?
Medicare Part B covers medically necessary services, like services or supplies that are needed to treat a condition, and preventive services, like a flu vaccine.
In general, Medicare Part B covers:
Doctor visits

Ambulance services

Durable medical equipment (DME)

Mental health services
There's an annual deductible associated with Part B coverage. Once that's met, Medicare will cover 80% of the service costs, and you'll be responsible for the remaining 20%.
How do I know if Medicare will cover my medical needs?
There are two ways to find out if Medicare covers the services you need:
Talk with your provider about what the services/supplies are, why you need them and whether Medicare will cover them.
You can also visit medicare.gov/coverage and search for your test, item or service to see if it's covered.
How much does Medicare Part B cost?
When you qualify and enroll in Medicare, you'll pay a monthly premium for Part B. The cost can vary, and it's usually deducted from your Social Security check.
This is important to know: If you don't sign up in your initial eligibility period, you'll pay a late enrollment penalty, which increases for each month you were eligible but not enrolled. Learn more about Medicare eligibility periods.
Find the right Medicare plan for you
Knowing your specific needs will help you find the one that's best for you. And our experts can help. Call us at 800-482-8163 (TTY: 711) to find out if Geisinger Gold Medicare Advantage is right for you.
Next steps:
Learn about Part C of Medicare Advantage
4 myths about Medicare Advantage
Reasons why people change Medicare plans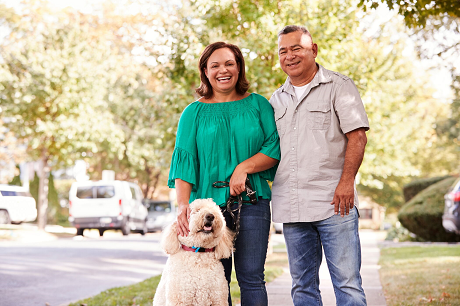 Ready to Shop?
Geisinger Gold Medicare Advantage HMO, PPO, and HMO SNP plans are offered by Geisinger Health Plan/Geisinger Indemnity Insurance Company, health plans with a Medicare contract. Continued enrollment in Geisinger Gold depends on annual contract renewal.
Y0032_23269_1_M Accepted 10/1/23
Content from General Links with modal content