Here's what you need to know to determine your eligibility.
If you've been wondering whether you're qualified for Medicare, here are the qualifications you need to meet:
Be age 65 or older
Be a legal resident living in the U.S. for at least 5 consecutive years

OR
If under 65, you can qualify if:

You've been collecting Social Security disability for 24 consecutive months (your eligibility begins the first day of the 25th month)
You have end-stage renal disease (permanent kidney failure requiring dialysis or transplant), or
You have ALS (amyotrophic lateral sclerosis) also known as Lou Gehrig's disease

There are many scenarios that could affect your Medicare eligibility. Click on the scenario that fits you best to learn more.

Are you asking yourself "When am I eligible for Medicare?" If so, use our timeline tool to help you get started.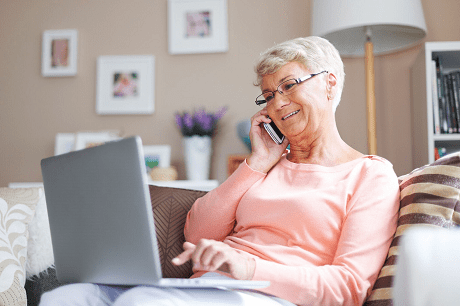 Geisinger Gold Medicare Advantage HMO, PPO, and HMO SNP plans are offered by Geisinger Health Plan/Geisinger Indemnity Insurance Company, health plans with a Medicare contract. Continued enrollment in Geisinger Gold depends on annual contract renewal.
Y0032_22269_1_M Accepted 10/1/22
Page last updated: 10/1/22