Medicare: Considerations and coverage options
Choosing the right healthcare coverage is an important decision.
There is no "one size fits all" plan. Considerations include:
Your overall health
What prescription medications you take
Current or potential chronic conditions
Your need for coverage while traveling or time away from your permanent home
Here's a recap of each of the Medicare parts:
Part A does not have a monthly premium; however, if you have paid Social Security taxes for less than 10 years, you will have to pay a small premium. Part A helps pay for inpatient hospital insurance, covers skilled nursing facility care (only if hospitalized first), home health care (if hospitalized) and hospice care.
Part B has a monthly premium. This part helps pay for outpatient services such as doctors' fees, outpatient hospital visits, labs, X-rays, ambulance, preventive services, emergency room and urgent care, as well as other medical services and supplies not covered by Part A. If you're delaying your retirement and have insurance with your employer, you can also delay enrollment in Part B, although it is recommended you enroll in premium-free Part A at age 65.
Part C, also known as Medicare Advantage, is overseen by Medicare but administered by private companies, such as Geisinger. Medicare Advantage plans provide the same benefits as Original Medicare, but usually with lower costs plus additional services and benefits not covered by Original Medicare. Part C is available to all Medicare beneficiaries living within a plan's service area who have Medicare Parts A and B and do not have end-stage renal disease.
Part D covers prescription drugs. Without Part D, any medications you may need could cost hundreds or even thousands of dollars. Coverage is available as a standalone prescription drug plan (PDP) or as a Medicare Advantage plan with prescription drug coverage (MAPD), but must be purchased through a government sponsored private insurance company that contracts with Medicare, like Geisinger Gold. Part D coverage varies based on plan selection with different formularies (drug list) and options, including varying premiums, copays and coinsurance. To join a PDP or MAPD plan, you need to have Medicare Parts A and B and live in the service area of the plan.

It's important to enroll in Part D when you are first eligible even if you have little or no prescription drug costs. As with Part B, if you don't sign up in your initial eligibility period, the premium will increase for each month until you do enroll. Once you are enrolled, your premium won't increase with your age and you can't be denied because of a pre-existing health condition, the number of medications you take or your income.


Remember, Original Medicare doesn't cover everything.
Original Medicare's costs can add up quickly if you have a medical condition that requires frequent care or a lengthy stay in a hospital or skilled nursing facility. Plus, it provides no benefits for many common healthcare services including:
Hearing aids
Routine hearing exams
Eyeglasses
Routine eye exams
Preventive dental care
Most prescription drugs
Fitness benefits
Worldwide emergency medical coverage
Next steps: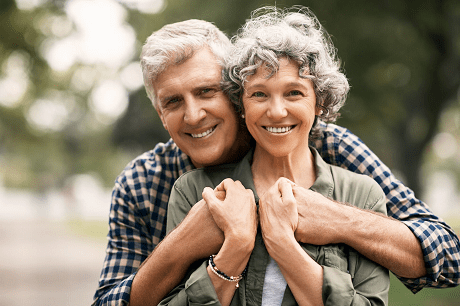 Ready to Shop?
Geisinger Gold Medicare Advantage HMO, PPO, and HMO SNP plans are offered by Geisinger Health Plan/Geisinger Indemnity Insurance Company, health plans with a Medicare contract. Continued enrollment in Geisinger Gold depends on annual contract renewal.
Y0032_22269_1_M Accepted 10/1/22
Page last updated: 10/1/22