Learn how this treatment can help improve your skin. And why you should see a professional vs. doing microneedling at home.
Microneedling has helped people heal everything from acne scarring to stretch marks. Imparting skin with a healthy glow, microneedling is the latest trend in skin care. And it's here to stay, boasting plenty of benefits.


What is a microneedling facial
Also known as Collagen Induction Therapy (CIT), a microneedling facial uses a device with tiny needles that pierce your skin. This procedure involves minimal pain with a quick recovery period.
Jennifer Koehler, PA-C, a certified physician assistant in plastic surgery at Geisinger Medical Center in Danville, has been performing cosmetic procedures including microneedling for 17 years.
"The goal of a microneedling facial is to temporarily damage the skin to give it the chance to re-heal itself through new skin generation and collagen production," says Koehler.
Microneedling can help both men and women with the following skin problems:
Acne scars
Brown spots
Cellulite
Fine lines
Loose skin
Pigmentation
Scarring
Stretch marks
Wrinkles
Large pores
"As long as you don't have any skin infections or wounds that are still healing, there are typically no barriers to getting microneedling. It can be used on all skin types and there is no risk of hyperpigmentation — dark patches or spots on your skin," says Koehler.
How is microneedling done?
"To prep for the facial, we'll thoroughly clean your face before applying a numbing cream," says Koehler. The numbing cream minimizes discomfort throughout the procedure.
The entire process only takes about 30 to 60 minutes. "We use a tool called 'SkinPen' that creates punctures, called microchannels, with stainless steel needles along the face, neck or hands. This process stimulates the body's natural healing process to make collagen," says Koehler.
Finally, your physician assistant will clean your face and apply a gel to help protect your skin while it heals. You'll continue to apply the gel yourself the same day and the next day at home.
After the procedure, your face will be red, and you'll feel like you have a sunburn. The redness should go down within three to four days, and you might even experience a little peeling as your skin continues to heal.
"You should try and stay indoors for a day or two after this procedure, but if you have to go outside, make sure to use sunscreen and wear a hat," says Koehler. Also, avoid using makeup of any kind until your skin has healed. Your physician assistant will give you guidelines on this based on your procedure.
Why see a professional vs. microneedling at home?
When you see a physician assistant, dermatologist or an aesthetician, you're in the hands of a trained professional with more sophisticated equipment than you would use at home.
"We've been properly trained on the technique so you can get results as quickly and safely as possible," says Koehler. "Even with watching tutorials, at-home treatment wouldn't get you the same results as you can with a trained professional."
Plus, when you see a professional, you'll see results much sooner than with at-home treatment.
If you do microneedling at home, you might introduce bacteria to open wounds, which could cause some roadblocks in your treatment and slow your healing. But when you see a professional, you're in a clean environment and will even be given some maintenance creams to help with healing.
"We want you to look and feel your best," says Koehler. "We'll give you all the tools you need to help you get the results you want from microneedling. All while helping you improve your overall skin care routine."


Next steps:
Learn more about Plastic Surgery services
Make an appointment with Jennifer Koehler, PA-C
Schedule an appointment for microneedling at a location near you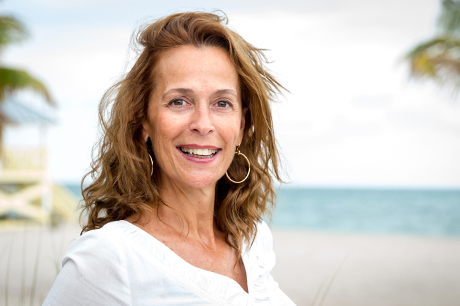 Content from General Links with modal content