Donating blood: It's still safe — and essential.
Looking for a way to help others during the COVID-19 pandemic? Consider making an appointment to donate blood.
You might wonder why blood supplies are low during the pandemic. It's not that patients with COVID-19 necessarily need blood. The reduced supplies are due to blood drive cancellations during the early weeks of the coronavirus outbreak.
During this time of physical distancing, you may be wondering if donating blood is safe. Don't worry — it is.
Even during a pandemic, traumatic accidents are still happening, emergency surgeries are still being performed and people still need lifesaving blood transfusions. And your donation can help.
Donating blood is safe and easy
Donating blood is not only safe, but it doesn't take much time. It's a great way to give back to your community and feel good about helping others.
To keep staff and donors safe, and to minimize the time it takes to donate blood, many donation centers are scheduling appointments. In fact, you can donate at one of the Miller-Keystone Blood Centers: Schedule an appointment at a Miller-Keystone Blood Center today.
Setting up appointments limits the number of people in one location, allowing for appropriate physical distancing. Other things to set your mind at ease:
All equipment is sanitized between uses.
Everything that touches the blood is disposable, including the needles and test tubes.
Feeling well is one of the screening criteria for giving blood — if potential donors don't, we ask them to come back when they feel better.
And if you're a Pennsylvania resident under "stay at home" orders, leaving your home to donate blood is an allowed activity.
Who can donate blood?
Blood is perishable, and there's no substitute for it. The only source is volunteer donors.
You can donate if you:
Are healthy
Are 16 years of age or older
Don't take medicines that suppress your immune system
Weigh at least 110 pounds
Haven't been exposed to anyone diagnosed with COVID-19
Haven't traveled recently to a region with a major COVID-19 outbreak
If you qualify, please consider scheduling an appointment to donate blood.
You can make a difference
Fight feelings of helplessness during this difficult time. Donating blood is positive action you can take to directly help your friends and neighbors. Working together, we can weather this storm and safeguard better health for all in our communities.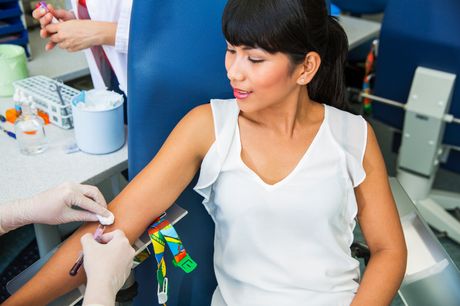 Content from General Links with modal content