Visit a hospitalized loved one — virtually.
Hospital visits are currently restricted for the safety of patients and visitors. But that doesn't mean you can't spend time with a loved one who's hospitalized.
We provide many patients with iPads to make communication with their families, friends and care providers easier. These devices feature:
iMessage
FaceTime
Facebook Messenger
Skype
WhatsApp
Just download a compatible app on your phone or tablet — if you don't already have an app installed — and you're set up to video chat with your loved one.

(We do ask that you keep communications to reasonable lengths, so your friend or family member gets the rest they need.)

More than 500 tablets are available across the Geisinger system for inpatients staying at:
We thank you for your patience while we maintain limited visiting hours, and we want to do everything possible to make sure you can stay in contact with those you love.
For updated information about COVID-19, visit our resource center at geisinger.org/coronavirus.

Questions? Use our COVID-19 hotline to speak directly to a nurse: 570-284-3657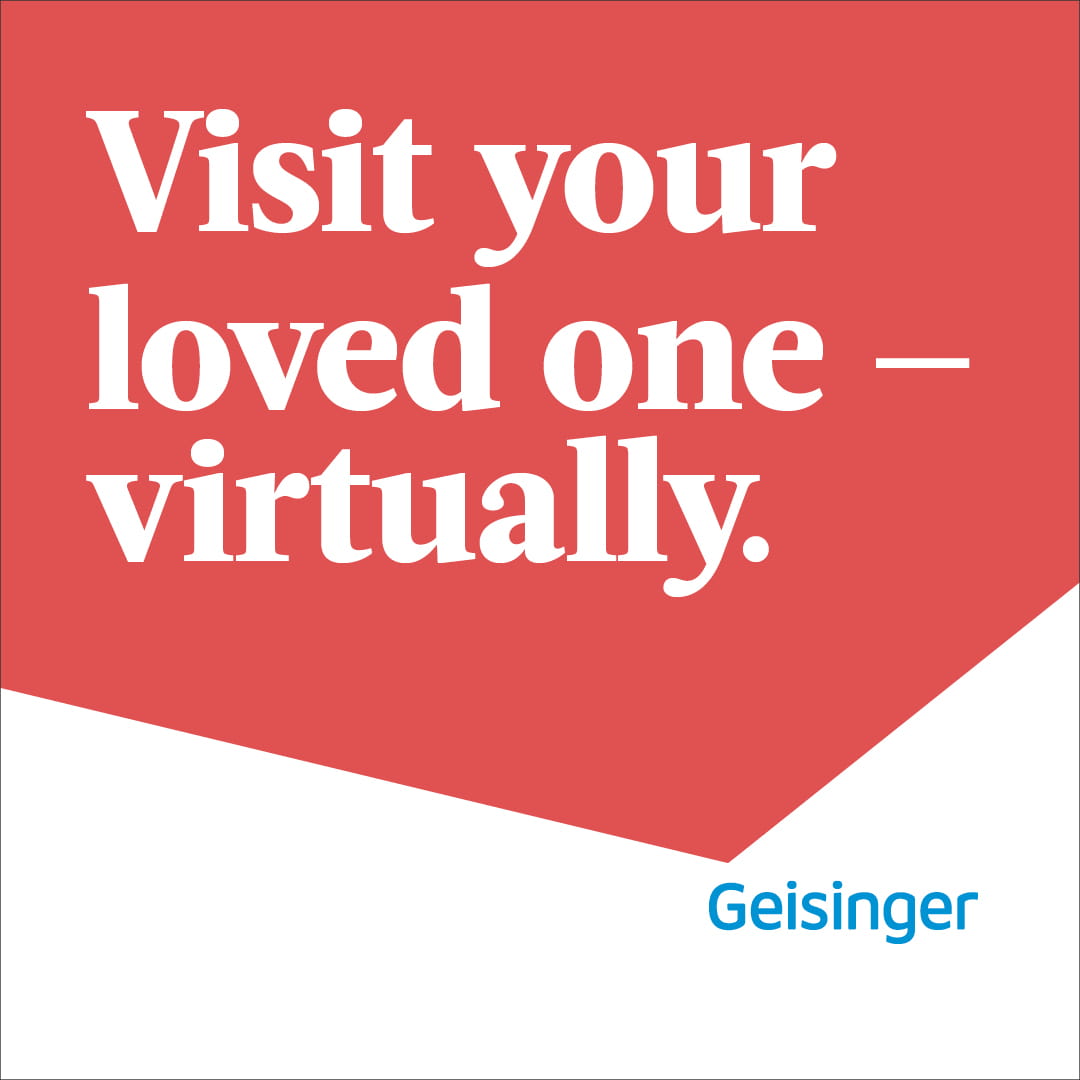 Ways to connect with a hospitalized loved one