Why it's important to shop and compare Medicare plans
Hint: it'll save you time and money.
Friends and family are a great resource when it comes to understanding which Medicare plan might be right for you. But doing your own research and understanding what each plan covers is key to finding your best plan. In fact, so is shopping and comparing your plan options.
What are your Medicare coverage options?
If you're eligible for Medicare, thinking about retirement or haven't reviewed your current Medicare coverage recently, it's time to look at your healthcare coverage options.
Most people enroll for Medicare when they become eligible, but there is a period each fall when you can shop around and change your Medicare plan. For example, during the Medicare Annual Enrollment Period, you can change from Original Medicare to a Medicare Advantage plan, which offers all the benefits of Original Medicare plus other benefits, such as options like prescription drug coverage and more — all wrapped into one plan.
Original Medicare vs. Medicare Advantage
Original Medicare is a two-part — Part A and Part B — government-issued health insurance plan that covers medical costs for people over age 65, or those under 65 who qualify under certain criteria.
Part A covers:
Hospitalization
Skilled nursing facility
Hospice care
Home health (in some cases)
Part B covers:
Doctor appointments
Ambulance services
Services that don't require an overnight hospital stay, like certain medical procedures and tests
Preventive services
Occupational/physical therapies
Medicare Advantage health plans are known as Part C. These plans are offered by private companies who partner with Medicare to offer Parts A and B, plus additional coverage. Part C:
Must include all Part A and Part B benefits (Original Medicare)
Often has premiums as low as $0 per month
Often includes prescription drugs benefits (Part D)
Puts a limit on out-of-pocket expenses
Often includes extra benefits like dental, vision, hearing and wellness
Finally, prescription drug coverage — Part D — is offered through private insurance companies as a standalone plan or is included on most Medicare Advantage plans, like Geisinger Gold Medicare Advantage, available through Geisinger Health Plan.
Why should I shop for a new Medicare plan?
It's smart to take the opportunity during the Medicare Annual Enrollment Period, which takes place each fall, to review what your current Medicare plan offers compared to others plans available — and to think about whether a Medicare Advantage plan is right for you.
You can start by reviewing your Medicare plan's covered drug list. These lists can change from year to year and you may find that a prescription you need is no longer covered on your current plan. If that's the case, you might consider looking into other plan options. You can find this information on your current plan's Annual Notice of Change.
Another reason to evaluate your current Medicare plan each year is to make sure it meets the ever-changing needs of your overall health. If you've been recently diagnosed with a health condition, for example, you'll want to make sure that everything you need is covered by your current plan to avoid surprise costs down the road.
You may also want to change your Medicare plan if your doctor is no longer part of your plan's network, which can help you save money with fewer out-of-pocket copays.
You have the opportunity each year to make sure you're getting a good rate, just like you would with your auto or home insurance. Review your Medicare health plan each year and call other plans you might be interested in to learn more about their rates and coverage.
If you're finding that your current Original Medicare plan doesn't quite meet your current healthcare needs, you may want to consider an all-in-one Medicare Advantage plan. Medicare Advantage offers all the coverage of Original Medicare and more. You'll get the same health insurance benefits offered in Original Medicare plus additional coverage, which can include dental, vision and prescription insurance.
What to do when you've decided to switch plans
Switching plans is easy, thanks to the Medicare Annual Enrollment Period. Licensed Medicare advisors are standing by and can help you over the phone, through a virtual visit or even one-on-one in your home. They're ready to help you review your current plan and enroll you in a new one that can save you money and provide you with better coverage. They'll evaluate your current plan and help you find the plan that meets your health needs as they change.
Geisinger Gold Medicare Advantage might be right for you
A Medicare Advantage plan like Geisinger Gold can offer you more health benefits while saving you money. In fact, the costs associated with Geisinger Gold can be as low as:
$0 monthly premiums
$0 deductibles
$0 on generic Rx copays with annual limits on copays for medical services
And that's in addition to everything regular Medicare offers — Parts A and B.
Many of our plans also cover routine dental and vision services and come with hearing aid and eyewear benefits. So you can get all the coverage you need in a plan that works for you.
Interested in learning more? Call us at 855-918-0718 (TTY: 711) to find out if Geisinger Gold Medicare Advantage is right for you.
Next steps:
Learn more about Geisinger Gold Medicare Advantage
Learn more about why people may change Medicare plans
How to help a loved one enroll in Medicare or Medicare Advantage
Geisinger Gold Medicare Advantage HMO, PPO and HMO D-SNP plans are offered by Geisinger Health Plan/Geisinger Indemnity Insurance Company, health plans with a Medicare contract. Continued enrollment in Geisinger Gold depends on annual contract renewal.
Geisinger Gold complies with applicable Federal civil rights laws and does not discriminate on the basis of race, color, national origin, age, disability, sex, gender identity, or sexual orientation. ATENCIÓN: si habla español, tiene a su disposición servicios gratuitos de asistencia lingüística. Llame al 800-447-4000 (TTY: 711).
注意:如果您使用繁體中文,您可以免費獲得語言援助服務。請致電 _800-447-4000 (TTY: 711).
Y0032_23269_1_M Accepted 10/1/23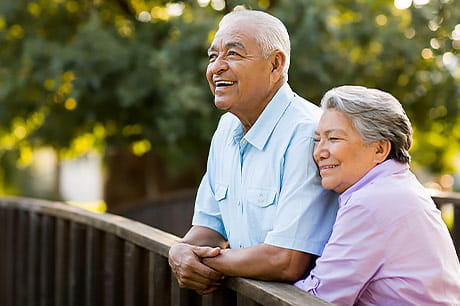 Ready to Shop?