Turning 65 this year? Here's what you need to know about Medicare.
If your 65th birthday is on the horizon, it's important to understand Original Medicare and your Medicare Advantage options.
Turning 65 is such a milestone — congratulations! Whether you're getting ready for retirement or you're still working full- or part-time, you're about to age into Medicare eligibility.
Not sure where to start? Here's what you need to know to prepare for Medicare.
What is the difference between Medicare and Medicare Advantage?
Medicare, also known as "Original Medicare," is issued by the government for people over the age of 65. It covers medical costs through Medicare parts A and B.
Part A helps cover the big stuff, like:
Hospitalization
Skilled nursing facility
Hospice care
Home health (in some cases)
Part B helps cover routine care, like:
Doctor appointments
Outpatient care
Preventive services
Occupational/physical therapies
Home health
Medicare Advantage plans, like Geisinger Gold, are private insurance plans designed to complement your Original Medicare coverage. While still a part of Medicare, the federal government allows private insurance companies to offer the additional benefits covered by Medicare parts C and D.
Medicare Advantage plans (Part C):
Must include all Part A and Part B benefits (Original Medicare)
Often have no or low monthly premiums
Often include prescription drugs benefits (Part D)
Limit out-of-pocket expenses
Often include extra benefits like dental, vision, hearing and wellness

Learn more about the difference between Medicare and Medicare Advantage
What are the Medicare qualifications?
Medicare qualifications determine whether or not you're eligible for Medicare health insurance.
The qualifications you need to meet in order to meet Medicare eligibility include:
Being age 65 or older
Being a legal resident living in the U.S. for at least 5 consecutive years

Or, if under 65, you can qualify if you meet any of these criteria:
You've been collecting Social Security disability for 24 consecutive months (your eligibility begins the first day of the 25th month)
You have end-stage renal disease (permanent kidney failure requiring dialysis or transplant)
You have ALS (amyotrophic lateral sclerosis), also known as Lou Gehrig's disease
When should I enroll in Medicare?

If you're turning 65 this year, you can enroll in Medicare and Medicare Advantage plans 3 months before through 3 months after your birthday. That gives you a 7-month span when you can enroll. If you've been enrolled in Social Security benefits before your 65th birthday, you'll automatically receive Medicare parts A and B on your birthday and will get your card in the mail.

If you plan to delay your Social Security benefits, you can still enroll in Medicare, but will need to sign up for Original Medicare 3 months before your birthday. Have questions about your eligibility? Call the Social Security Administration to find out more.

You can face delays in coverage or even late enrollment penalty fees for the duration of your Medicare coverage if you miss your 7-month enrollment period. However, if you or your spouse are still actively working and receiving coverage from an employer, you can delay signing up for Medicare without facing any penalties or fees.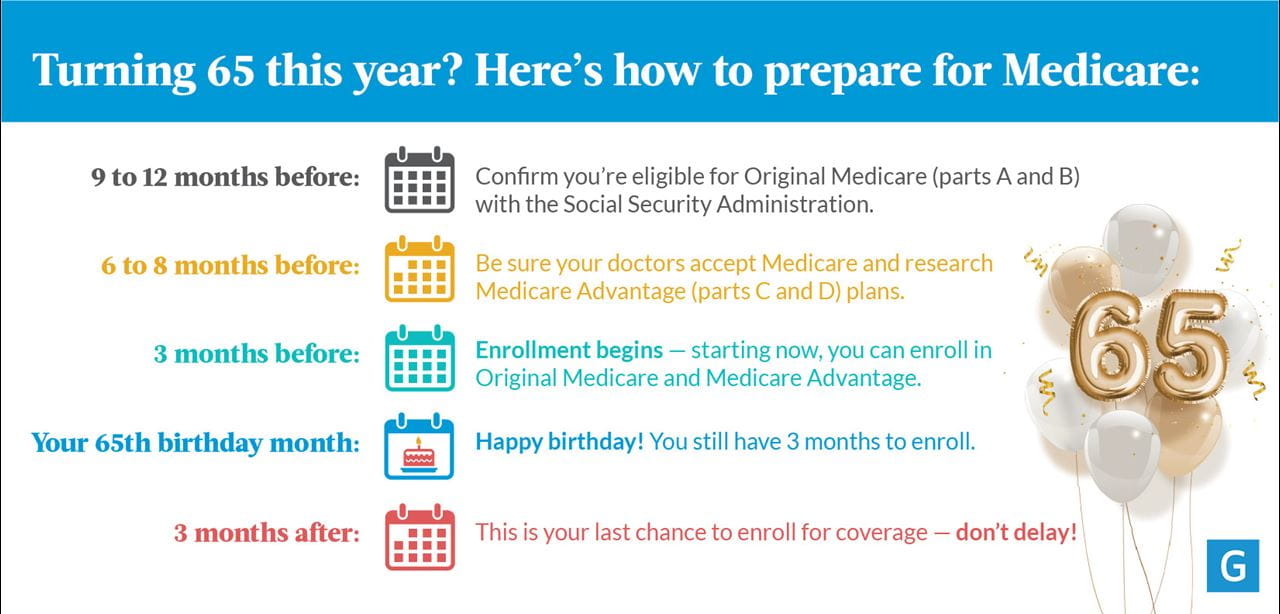 Interested in Medicare Advantage? Geisinger Gold might be right for you

A Medicare Advantage plan like Geisinger Gold can offer you more health benefits while saving you money. In fact, the costs associated with Geisinger Gold can be as low as:
$0 monthly premiums
$0 deductibles
$0 on generic Rx copays with annual limits on copays for medical services
Many of our plans also cover routine dental and vision services and come with hearing aid and eyewear benefits. So you can get all the coverage you need in a plan that works for you, all in addition to everything regular Medicare offers in parts A and B.
Call us at 855-918-0718 (TTY: 711) to find out if Geisinger Gold Medicare Advantage is right for you.
Next steps:

Geisinger Gold Medicare Advantage HMO, PPO and HMO D-SNP plans are offered by Geisinger Health Plan/Geisinger Indemnity Insurance Company, health plans with a Medicare contract. Continued enrollment in Geisinger Gold depends on annual contract renewal.

Geisinger Gold complies with applicable Federal civil rights laws and does not discriminate on the basis of race, color, national origin, age, disability, sex, gender identity, or sexual orientation. ATENCIÓN: si habla español, tiene a su disposición servicios gratuitos de asistencia lingüística. Llame al 800-447-4000 (TTY: 711).

注意:如果您使用繁體中文,您可以免費獲得語言援助服務。請致電 _800-447-4000 (TTY: 711).
Y0032_23269_1_M Accepted 10/1/23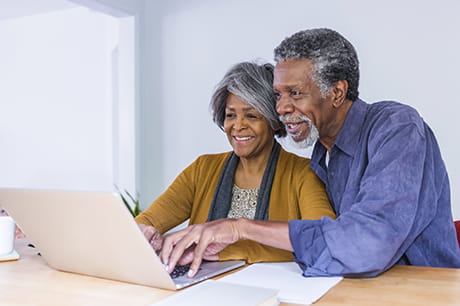 Ready to Shop?
Content from General Links with modal content