Learning to care for — and about — their neighbors
Meet the next generation of Geisinger
By Beth Kaszuba
Geisinger Commonwealth School of Medicine in Scranton was born of a grassroots movement to bring more physicians and better healthcare to northeast and central Pennsylvania. Today, the vision of seven founding community leaders is fully realized as a four-year medical school staffed by more than 1,500 volunteer clinical faculty members.
Today, the school still emphasizes community service. Future MDs all complete at least 100 hours of service with local organizations. The school also rewards some students — Abigail Geisinger Scholars — with tuition-free education, in exchange for practicing with Geisinger after graduation.
For many Geisinger Commonwealth students, like these Abigail Geisinger Scholars, the school's emphasis on public service isn't an obligation. It's an extension of their personal commitments to advancing the greater good.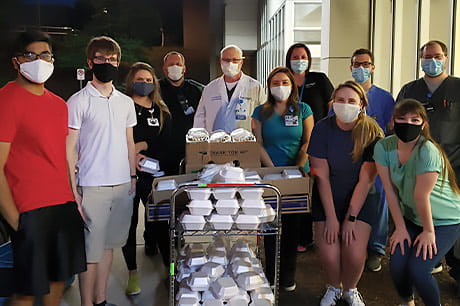 Geisinger really stood out to me because from day one, coming here for my interview, they showed me they were walking the walk when it came to community service and engagement. Things like the Fresh Food Farmacy — if you can't access healthy foods, you can do that with a sort of 'prescription,' which I think is really amazing."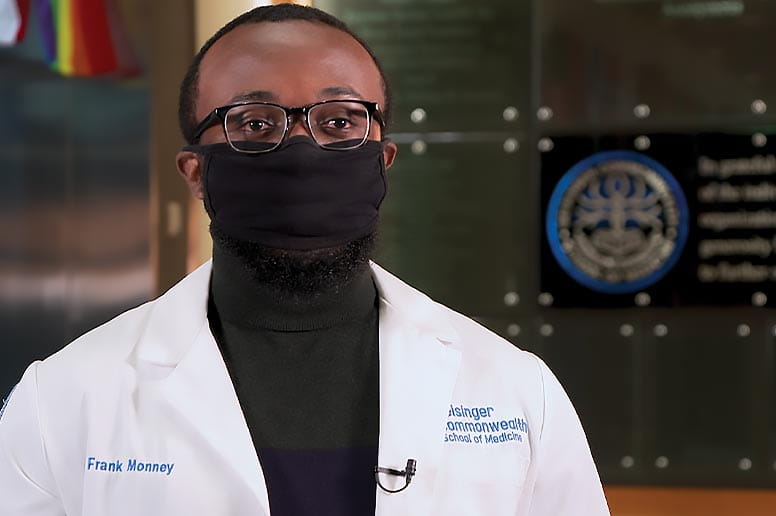 When I first heard about the school's community service aspect, I thought it was a little strange. But I think it's important to understand why we're embarking on this career. It's all about advocating for your patients. It's all about giving back to your community."
In my interview process, I saw that the school had an unparalleled commitment to community medicine and primary care. And that's what I wanted after experiences working as an English-Spanish interpreter at a migrant health clinic, which was a primary care setting. I definitely see myself in the future working with an underserved population."