Learn the ABCDs of Medicare: Part D
Find out what Medicare Part D is and what it covers.
The fourth part of Medicare, Part D, is your prescription drug coverage. And it helps keep your medications affordable.

Part D coverage is available as a Medicare Advantage plan with prescription drug coverage (MAPD) or a standalone prescription drug plan (PDP). Standalone PDPs must be considered creditable prescription drug coverage, meaning it needs to meet Medicare's minimum standard of offering coverage at least as good as what Medicare provides.
To join a MAPD or PDP, you need to have Medicare Parts A and B and live in the service area of the plan.
How does Medicare Part D coverage work?
All Part D plans work the same way and are made up of 3 coverage periods:
1. Initial Coverage Period
Once you meet your annual deductible, you enter the first period, called the Initial Coverage Period. During this coverage period, your prescription benefits begin until you reach a limit that's set by Medicare.
Once this limit is reached, you enter the second coverage period.
2. Coverage Gap
This second period is the Coverage Gap, commonly referred to as the "donut hole." While in the Coverage Gap, you'll pay a much higher share of your drug costs. But like the first period, there's a coverage limit for this period as well.
Once you hit the Coverage Gap limit, you will enter the third period.
3. Catastrophic Coverage
The third and final coverage period is Catastrophic Coverage. During this final period, you'll pay a small percentage of your prescription costs until the end of the year.
What does Medicare Part D cover?
While all Part D plans work in the same way, they have important differences like premiums, copays and which medications are covered. It's important to find a plan that covers the medications you currently take.
If I don't take any medications, do I need to sign up for part D?
Yes, it's important to enroll in Part D when you're first eligible even if you have few or no prescription drug costs. Similar to Part B, if you don't sign up in your initial eligibility period, you may be subject to a late enrollment penalty. This penalty cost will continue to increase each month you're not enrolled.

Once you're enrolled, your premium won't increase with your age. And you can't be denied because of a pre-existing health condition, the number of medications you take or your income.
Find the right Medicare plan for you
Need help finding a Medicare Advantage plan that covers your medical needs? Call us at 800-482-8163 (TTY: 711) to find out if Geisinger Gold Medicare Advantage is right for you.
Next steps:
Learn about Part A of Medicare Advantage
Eligibility for Medicare: Special Enrollment Periods
Here's what to look out for in Medicare
Geisinger Gold Medicare Advantage HMO, PPO, and HMO SNP plans are offered by Geisinger Health Plan/Geisinger Indemnity Insurance Company, health plans with a Medicare contract. Continued enrollment in Geisinger Gold depends on annual contract renewal.
Y0032_23269_1_M Accepted 10/1/23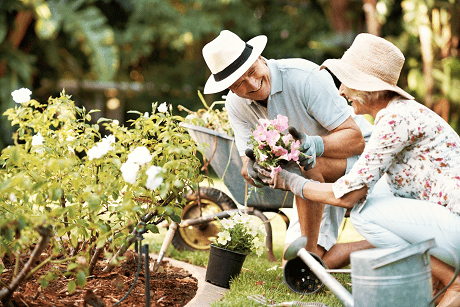 Ready to Shop?