How to choose a Medicare Advantage plan
Consider the "four Cs:" coverage, cost, convenience and customer service 
1. Coverage
Look for plans that
limit out-of-pocket expenses
. Consider the added value you'll get with plans that offer preventive services, as well as dental or vision benefits.
Before selecting a plan,
request a list of covered drugs
and make sure your prescriptions are included.
Some plans also offer coverage in the Medicare Part D coverage gap, also known as the "donut hole." This means that you won't have to pay additional out-of-pocket costs for your prescriptions after you and your drug plan have reached the annual limit for your covered drugs.
2. Cost
Find the right balance between out-of-pocket costs and premiums for you. Pay close attention to the cost of brand name as well as generic drugs.

Become familiar with these important cost-related terms:
Monthly premium: The amount you pay each month to cover the cost of your membership in the plan
Deductible: The amount you must pay for healthcare before the plan begins to pay
Copayment (copay): The amount you pay for each medical service, like a doctor visit
Coinsurance: The percentage of a charge for services you may have to pay after you pay your plan's deductible

3. Convenience
Select coverage from a health plan whose
network includes the doctors
and pharmacies you know.

4. Customer service
If you need help, you want to make sure your insurance company will be there. To find a health plan that offers excellent customer service, look for independent reviews and discuss options with friends and family.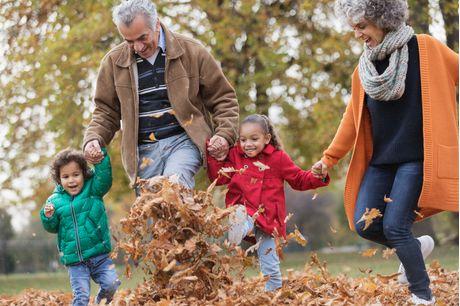 Geisinger Gold Medicare Advantage HMO, PPO, and HMO SNP plans are offered by Geisinger Health Plan/Geisinger Indemnity Insurance Company, health plans with a Medicare contract. Continued enrollment in Geisinger Gold depends on annual contract renewal.
Y0032_22199_2_C
Updated on: 07/20/2022