Eligibility for Medicare: Switching plans
Looking to switch your Medicare plan? Here are your options:
There are certain times when you can switch your Medicare plan, depending on your current coverage. Once you have enrolled, there are two main time frames in which you can switch to a different plan.
Medicare Annual Enrollment Period (AEP)
If you currently have a Medicare Advantage (Part C) or prescription drug (Part D) plan, you can add, drop or change your plan during the Medicare Annual Enrollment Period (AEP) from Oct. 15 through Dec. 7.
Medicare Advantage Open Enrollment Period
If you enrolled in a Medicare Advantage plan during the Annual Enrollment Period, you have from Jan. 1 through March 31 to leave your plan and go back to Original Medicare (Parts A and B), or you have a one-time opportunity to:

Change your Medicare Advantage plan
Enroll in a standalone Part D prescription drug plan if you're disenrolling from a Medicare Advantage plan that included Part D prescription drug coverage to return to Original Medicare

You may qualify for a Special Enrollment Period (SEP), which would occur outside of the AEP, if you experience a qualifying event. To learn more about qualifying events for insurance and SEPs, click here.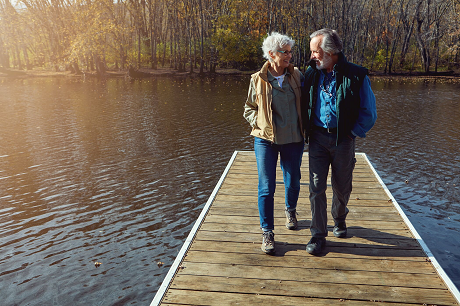 Geisinger Gold Medicare Advantage HMO, PPO, and HMO SNP plans are offered by Geisinger Health Plan/Geisinger Indemnity Insurance Company, health plans with a Medicare contract. Continued enrollment in Geisinger Gold depends on annual contract renewal.


Y0032_20271_1_M Accepted 10/1/2020
Last updated 8/30/2021