Medicare and Medicare Advantage: What's the difference?
They're both health insurance plans, but they work in different ways.
What is Medicare?
Medicare, commonly known as Original Medicare, is a government-issued health insurance plan that covers medical costs for people over age 65. It's divided into two main parts — Part A and Part B — each covering different things.
Part A helps cover the big stuff, like:
Hospitalization
Skilled nursing facility
Hospice care
Home health (in some cases)
Part B helps cover routine care, like:
Doctor appointments
Outpatient care
Preventive services
Occupational/physical therapies
Home health
With Original Medicare, you can see any doctor who accepts the coverage — which is more than 95% of doctors across the U.S.
How does Original Medicare work?
Most people don't pay anything for Part A. Medicare Part B premiums are set each year by the federal government. Depending on your income, you may be eligible for a reduced rate. You can pay. Part B directly or have it deducted from your monthly Social Security payment.
Because Original Medicare is managed by the federal government, the benefits are the same for everyone who's enrolled. There are no pre-existing condition limitations or waiting periods.

Under Original Medicare, you can use any healthcare provider who accepts Medicare. There are no networks, and you'll pay the same amount for covered services from any of the providers.
What's not covered by Original Medicare?
Part B expenses
With Original Medicare, there's no limit to how much you'll pay out of pocket each year. Original Medicare pays for 80% of Part B expenses, which means you'll pay the remaining 20%. And if you need a costly treatment like chemotherapy, your 20% responsibility could be quite high.

This is why some people who choose Original Medicare will also purchase a Medicare Supplement, sometimes called a Medigap plan, which picks up where Original Medicare leaves off. If you get a Medicare Supplement plan to cover the remaining 20% of Part B expenses, you'll pay a monthly premium to a private insurance company. Medicare Supplement premiums are based on age and can cost several hundred dollars per month.

Prescription drugs
There is no coverage for prescription drugs under Original Medicare. If you want coverage, you'll need to enroll in a Part D prescription drug plan offered by a private insurance company who agrees to provide at least the minimum benefits required by Medicare. You'll also pay an additional monthly premium and any copays associated with the plan.

Dental, vision, hearing and fitness benefits
Original Medicare does not cover dental, hearing aids, eyewear or fitness programs. If you want coverage for any of those items, you'll need to enroll in a separate plan with a separate monthly plan premium.
What is Medicare Advantage?
Medicare Advantage, also known as MA, is a private insurance plan that offers more benefits than Original Medicare. It was created in 2003 and is now a popular alternative to Original Medicare — in fact, more than 20 million seniors are enrolled in Medicare Advantage plans.

These plans are also called Medicare Part C and offer a variety of benefits in addition to traditional Medicare coverage. MA is still part of Medicare, but the federal government allows private insurance companies to administer the benefits. Medicare sets the rules and guidelines and provides oversight.
What does Medicare Advantage cover?
Besides covering hospitalization and medical care, MA health plans (Part C) provide coverage for services that Medicare does not. Services covered by a Medicare Advantage plan include:
Eyeglasses and eye exams
Hearing aids
Dentist visits
Prescription drugs
Gym memberships and fitness classes
Because each Medicare Advantage plan varies, it's important to check what coverage each health plan includes.
Medicare Advantage health plans (Part C)
Must include all Part A and Part B benefits (Original Medicare)
Often have no or low monthly premiums
Often include prescription drugs benefits (Part D)
Limit out-of-pocket expenses
Include extra benefits like dental, vision, hearing and wellness
When you choose a Medicare Advantage plan from a private company, you'll have the peace of mind that:

You're still enrolled in Medicare.
Each company has a contract with Medicare.
All plans include all Part A and Part B benefits.
All plans are reviewed and approved by Medicare each year.


Finding the right Medicare plan
Not all Medicare plans are created equal. Because each health plan has different coverage, knowing your specific needs will help you find the one that's best for you. Geisinger Gold is a comprehensive Medicare Advantage plan that can help you make the most of your benefits. Call us at 800-482-8163 (TTY: 711) to find out if Geisinger Gold Medicare Advantage is right for you.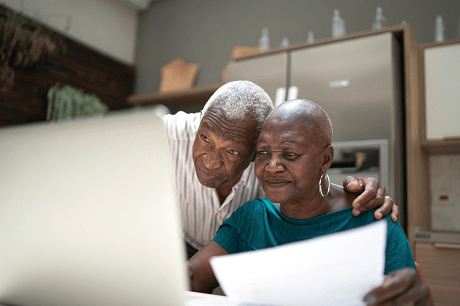 Ready to Shop?
Geisinger Gold Medicare Advantage HMO, PPO, and HMO D-SNP plans are offered by Geisinger Health Plan/Geisinger Indemnity Insurance Company, health plans with a Medicare contract. Continued enrollment in Geisinger Gold depends on annual contract renewal.

Y0032_23269_1_M Accepted 10/1/23
Content from General Links with modal content