Reasons why people change Medicare plans
You don't have to stay with a Medicare plan that isn't right for you.
Why change Medicare plans?
Over time, you may need different things from your healthcare plan, whether that's more coverage, or a lower price. A few things that can cause you to change Medicare plans include:
Cost: Rising premiums or deductibles can put even the best plan out of reach. When researching plans, it's important to consider not just the cost of your monthly premium, but things like out-of-pocket maximums, deductibles, coinsurance and copays, all of which add to the total price of your coverage.


Doctor is no longer in-network: If your doctor stops accepting Medicare or simply leaves the network, you'll be notified and can choose another doctor. This may result in more travel time to get to doctor's appointments.


Coverage isn't right: Your medical needs can change over time. Perhaps you start to need coverage for things that your plan may not cover, such as prescription drugs or a hearing aid.


Change in eligibility: If your income or health changes, you may become dual-eligible, meaning you qualify for both Medicare and Medicaid. Certain health conditions like end-stage renal disease may disqualify you from being able to enroll in a Medicare Advantage plan.


How to change your Medicare plan
There are certain times when you can switch your Medicare plan, depending on your current coverage. Once you have enrolled, you have two main time frames in which you can switch to a different plan.
Medicare Annual Enrollment Period (AEP)
If you currently have a Medicare Advantage (Medicare Part C) or prescription drug (Medicare part D) plan, you can add, drop or change your plan during the Medicare Annual Enrollment Period (AEP) from Oct. 15 through Dec. 7.
Medicare Advantage Open Enrollment Period
If you enrolled in a Medicare Advantage plan during the Annual Enrollment Period, you have from Jan. 1 through March 31 to leave your plan and go back to Original Medicare (Parts A and B), or you have a one-time opportunity to:
Change your Medicare Advantage plan
Enroll in a standalone Part D prescription drug plan if you are disenrolling from a Medicare Advantage plan that included Part D prescription drug coverage to return to Original Medicare
You may qualify for a Special Enrollment Period, which would occur outside of the AEP, if you experience a qualifying life event.
Geisinger Gold may be right for you
If you need benefits outside of traditional Medicare, consider a Medicare Advantage plan. We can help you find the best plan to suit your needs and help you get the most out of your benefits. Call us at 800-482-8163 (TTY: 711) to find out if Geisinger Gold Medicare Advantage is right for you.
Next steps:
Geisinger Gold Medicare Advantage HMO, PPO, and HMO SNP plans are offered by Geisinger Health Plan/Geisinger Indemnity Insurance Company, health plans with a Medicare contract. Continued enrollment in Geisinger Gold depends on annual contract renewal.
Y0032_23269_1_M Accepted 10/1/23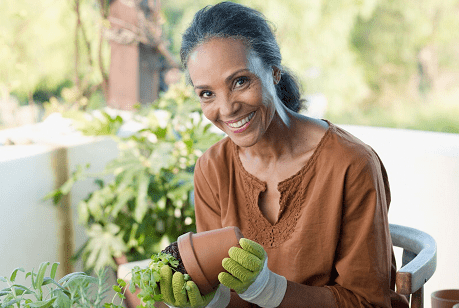 Ready to Shop?
Content from General Links with modal content