Are there Medicare penalties for retiring late?
If you're planning on working past age 65, here's what you need to know.
Whether it's because you love your work or you're building up your finances, you might choose to work past age 65. And if you do, you have options for healthcare coverage as you continue to work.
Are there Medicare penalties for retiring late?
If you decide to work past 65 — the age you're eligible to receive Medicare coverage — you won't automatically face a penalty.

"Usually, when you retire and if you are receiving Social Security you're automatically enrolled in Medicare Parts A and B, also known as Original Medicare," says Jay Kolb, Medicare sales manager at Geisinger Health Plan. "If you're not enrolled in Social Security, you'll have to enroll in Original Medicare. But if you're working, you may not need Part B. And if Medicare believes you have credible coverage, you won't face a fee."

However, you may face one if you don't sign up for Medicare correctly or if Medicare doesn't see your current health plan as "credible coverage." If you don't get Part B when you're first eligible and need it, your premium will increase by at least 10%.

"That penalty will increase the longer you go without Medicare Part B if you need to have coverage but don't," says Kolb.

If you waive Part B coverage and don't have credible coverage, there is a 3-month window where you can enroll in Part B and avoid a penalty fee.
What is credible coverage?
Credible coverage needs to be at least as good as Original Medicare. "If you're with your employer's healthcare plan, you'll get a yearly notice letting you know whether or not your coverage is deemed credible by Medicare," says Kolb.

This is where that grace period comes into play. If the notice says your coverage isn't considered credible, you have 3 months to enroll in Medicare.
What are your insurance options if you work past 65?
With credible coverage, you'll have options between Medicare and Medicare Advantage plans like Geisinger Gold or staying with your company's coverage.
If your company offers group coverage, which is a group retirement plan you would only have access to through your company, you may also be able to choose that health insurance.

"You can check with your human resources department to learn more about your company's healthcare offerings," says Kolb. "Your HR representative can also let you know about certain periods when you can leave company insurance to switch to another plan, like a Medicare Advantage plan."
Next steps:
Y0032_23269_1_M Accepted 10/1/23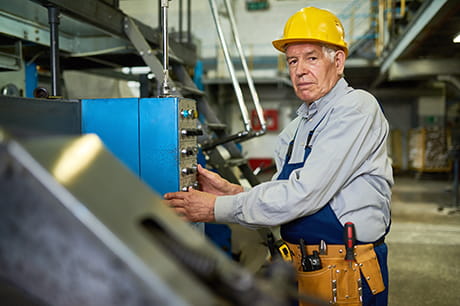 Ready to Shop?