Which is more important: what you like to do or what you have to do? The middle-aged brain knows this is a trick question. They're equally important (but in different ways).
Work-life balance is trying to give equal time to work versus the rest of your life. And as we juggle more responsibilities outside of the office, like caring for children or aging parents, it matters.
"People with a healthy work-life balance tend to have better mental and physical well-being," says Lynne Ann Gallagher, outpatient pediatric therapist at Geisinger Health Plan.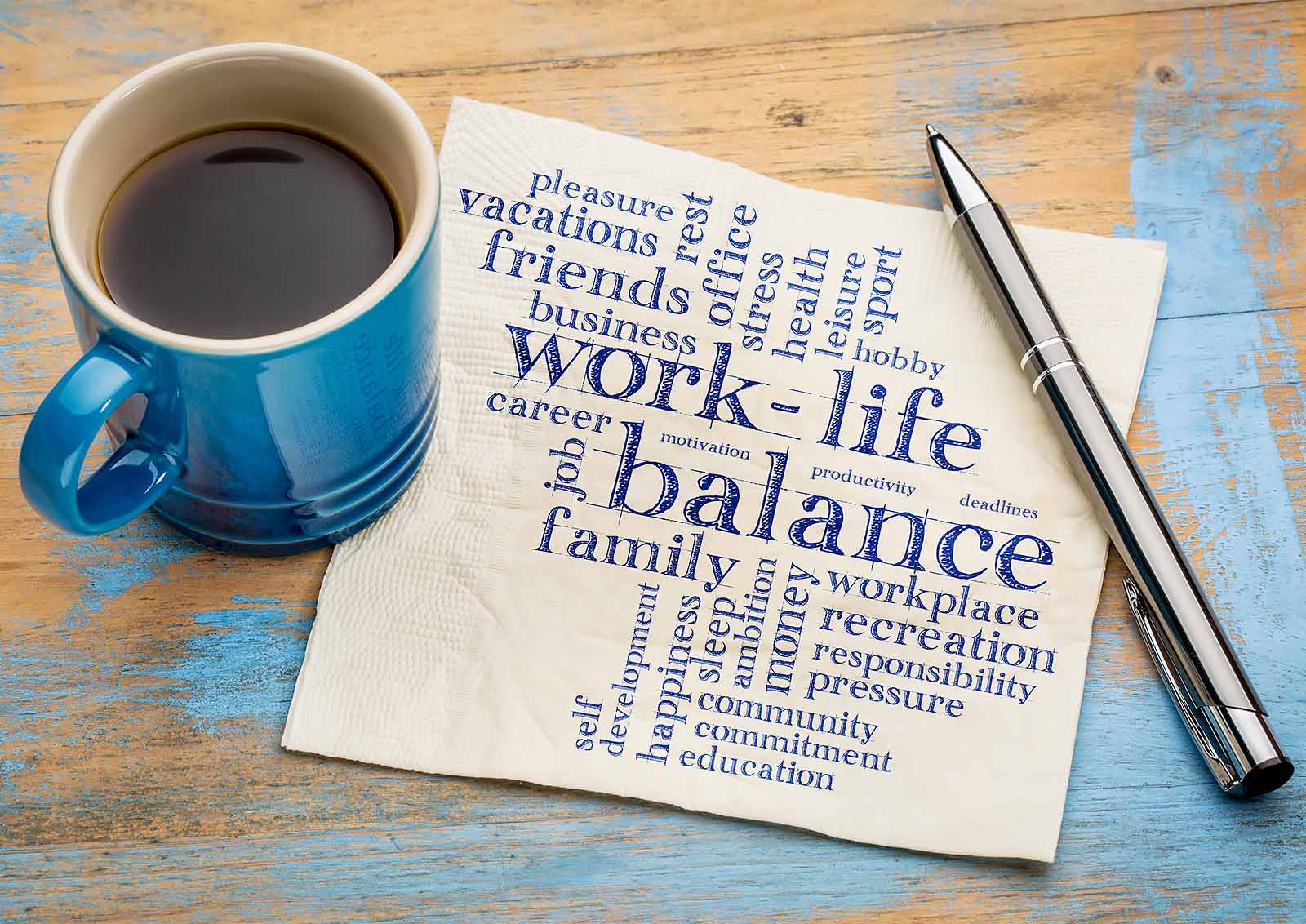 Achieving that balance is also linked to:
Less burnout
Better engagement
Reduced stress
Higher productivity
Tip the scales a little more in your favor with these tips:
1. Plan ahead. Stay on top of your workload by taking a peek at the next day's schedule. Which meetings and projects are highest priority? Focus on them. The budget report can't wait, but you can have that planning meeting next week. Future you will thank past you.
2. Unplug. Set boundaries, like only responding to emails during set hours or not working on weekends. "With many of us working remotely, it can be hard to have that separation," Gallagher says. She suggests leaving work at work: "If you can, find a separate space to work in, preferably with a door. When you log off for the day, close the door and don't open it until it's time to log on again."
3. Stay connected. Meeting or meeting up? When it's your coworkers, the former keeps everyone updated, and the latter builds a personal connection. Have a little office fun with a virtual ugly sweater party — or a zany show-and-tell. Whoever has the weirdest item (hello, tiny fez) wins bragging rights. Plus, you'll have a funny memory later.
4. Go on vacation. You might embark on a lavish getaway to some exotic locale. Or maybe binge-watching your favorite shows and eating takeout in your cat pajamas is more your speed. Either way, several days away from the grind will do wonders to rest and recharge your brain.
5. Take breaks. Stepping away from your desk for a bit gives your mind (and eyes) a rest. "Regular breaks throughout the day can improve productivity and help you engage with your work," Gallagher says. Every 90 minutes or so, take a quick walk, meditate or do some stretching. Then return to your task with a fresh set of eyes and a clear head.
6. Make yourself a priority. Even when you're away from work, you may be taking care of others. Don't forget to make time for self-care. A few ideas to get started:
Schedule a massage
Have coffee with a friend
Go on a scenic drive
Get a meal at your favorite spot
Take a long nap
Read a book or magazine
Whatever you decide to do, taking time to do the things you enjoy is good for your mental health. "Self-care is crucial to our well-being," Gallagher says.
---
The wellness you need, in a style you'll love — delivered.
Sign up to have PA Health sent to your mailbox or inbox 4 times a year, for free.