Can ivermectin treat COVID-19?
An infectious diseases specialist debunks the latest COVID misinformation.
You've likely heard news reports of people taking large doses of a drug called ivermectin that's formulated for horses and cows in hopes of preventing or treating a COVID-19 infection.
This version of ivermectin — intended to prevent heartworm disease and other parasites in animals — isn't safe for humans.
Animal ivermectin is used to treat worms, not viruses like COVID-19. There are also many ingredients found in animal ivermectin that aren't evaluated for use in humans.
"The higher doses of ivermectin used in animals can be very toxic for humans," says Dr. Stanley Martin, infectious diseases specialist at Geisinger. "Taking animal ivermectin can lead to severe side effects and even death. Don't listen to the misinformation."
When taking ivermectin is safe
Oral and topical ivermectin is also available by prescription for humans. But it's only approved by the Food and Drug Administration (FDA) to treat infections caused by some parasitic worms, head lice and skin conditions like rosacea. Not to prevent or treat COVID-19.
"If your healthcare provider prescribes ivermectin to you, be sure to take it exactly as prescribed," adds Dr. Martin.
If you take too much ivermectin, or if you misuse animal ivermectin, you could experience side effects including:
Balance problems
Seizures
Coma
Low blood pressure
Vomiting
Diarrhea
"High doses of ivermectin can even lead to death," adds Dr. Martin. "If you've taken ivermectin and are having side effects, head to your nearest emergency room."
What about using human ivermectin to treat or prevent COVID-19?
Ivermectin for humans is being touted as a potential way to prevent and treat COVID-19 — but the truth is, the data doesn't support this claim.
"So far, all the studies on ivermectin have shown that it's not an effective treatment for COVID-19," says Dr. Martin. "There was one study out of Egypt that showed it may be effective; however, it turned out that the data was falsified, and the study wasn't formally published."
What should you do to prevent or treat COVID-19?
To avoid getting COVID-19, you should continue practicing precautionary measures including:
Keep your hands clean: Wash your hands often and for at least 20 seconds or use alcohol-based hand sanitizers or wipes when soap and water aren't readily available. These should contain at least 60% alcohol to be most effective.
Wear your mask: Your mask, when worn correctly — over your mouth and nose — helps reduce the spread of COVID-19 by protecting both yourself and others.
Practice social distancing: Keep at least 6 feet away from others when you're indoors, in crowded places or at events.
Get vaccinated: If you haven't gotten your vaccine yet, it's easy to schedule your vaccine appointment today. The COVID-19 vaccine is proven to be effective against the virus, unlike ivermectin.
Stay up to date: By relying on trusted sources for your information on the virus, you'll stay up to date with the latest developments and trusted treatment methods.
If you're having symptoms of COVID-19, you should get tested. If the test comes back positive, stay home for at least 10 days to avoid spreading the virus to others. And if your symptoms are severe, call your doctor for advice on treatment.
"Always talk with your doctor about the best treatment for you if you get COVID-19," says Dr. Martin. "And never try a treatment they didn't approve."
Next steps:
What to know about breakthrough COVID infections
Schedule your COVID-19 vaccine today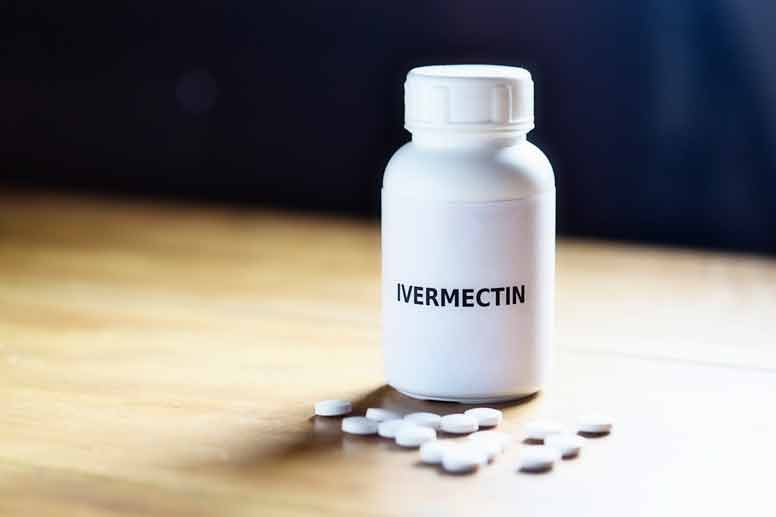 Content from General Links with modal content