I lost health insurance after my spouse retired. Now what?
If your spouse is under 65 and retiring, you still have options for healthcare coverage.
If you and your spouse have been getting health insurance through their job but they're about to retire, you might be wondering what comes next. Good news: You have several options for health insurance when their coverage ends.
Learn about your options so you can both enjoy their retirement, fully covered.
Option 1: Health coverage through your employer
One thing we know for certain in life? We all won't retire at the same time. So if you're still working, you'll be eligible for a Medicare Special Enrollment Period when your spouse retires.
"These special enrolment periods work with you and those unexpected life events so that you'll always be covered," says Jay Kolb, Medicare sales manager at Geisinger Health Plan.
These periods usually last 63 days after your coverage ends, so you'll need to act fast to enroll with your employer. If you miss the window, you can wait until the next Annual Enrollment Period — which takes place yearly between Oct. 15 and Dec. 7 — to sign up for coverage through work.
If you aren't working, ask your spouse's employer about COBRA coverage.
Option 2: Enroll for health insurance through COBRA
Through COBRA, those who are eligible can continue health coverage for up to 18 months after coverage with the employer ends.
"However, if your spouse becomes eligible for Medicare and leaves their employer within 18 months of becoming eligible, you can continue coverage through COBRA for up to 36 months from the date you became eligible for COBRA," says Kolb.
This means that, if they retire as soon as they become eligible, you can continue with COBRA coverage for 36 months. And if they retire three months after becoming eligible, you can continue with COBRA coverage for 33 months.
But what do you do when COBRA coverage ends? You can buy your own health coverage through your state's health insurance exchange.
Option 3: Buy a health insurance plan through Pennie
Pennie™ is the marketplace that provides people living in Pennsylvania with access to health insurance and financial assistance, if needed.
"If your spouse has begun their Medicare coverage and your COBRA coverage (if you were eligible) has ended, you may be eligible for individual coverage through Pennie," says Kolb.
Want to learn more about Pennie? Visit pennie.com or call 844-844-8040.
And if you want to directly contact a health plan provider, like Geisinger Health Plan, they can also help you find the best plan for your needs.
Finding an affordable health insurance plan with Geisinger Health Plan
With plan options ranging from individual to family coverage, and income-based plans including Children's Health Insurance Program (CHIP) and GHP Family (our Medicaid plan), Geisinger Health Plan offers many insurance options.
If any of these sound like they might work for you, call a Geisinger Health Plan representative at 800-918-5154.
Next steps:
Medicare and Medicare Advantage: What's the difference?
Tips to help find affordable health insurance through the Marketplace
Learn about Geisinger Gold Medicare Advantage
Y0032_23269_1_M Accepted 10/1/23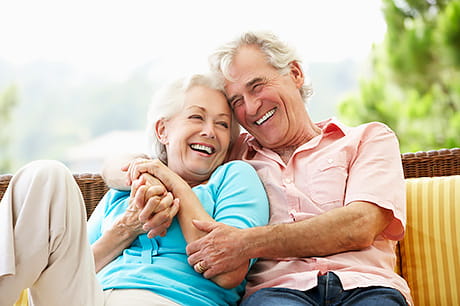 Ready to Shop?