Here's how to get the most out of Medicare
Because turning 65 means a new kind of freedom.
We asked one of our Medicare experts for tips to help you enjoy your retirement in good health — physically and financially.
What do the parts of Medicare cover?
Medicare Part A helps cover the big things, like hospitalizations and skilled nursing care, while Medicare Part B helps cover routine care, like doctor visits and preventive care.
Medicare Part C (also called Medicare Advantage) includes Part A and Part B benefits and often has no or low monthly premiums. It may include prescription drug benefits, limits your out-of-pocket expenses and can include extra benefits like dental, vision, hearing and wellness.
Medicare Part D is separate prescription drug coverage.
Medicare Supplement plans (AKA Medigap)
Original Medicare (parts A and B) covers a lot. But some expenses it doesn't cover — like copays, coinsurance and deductibles — are covered by Medicare Supplement Insurance, also known as Medigap.
"Medigap policies can be great, but sometimes there are even better solutions," says Jay Kolb, Medicare broker manager for Geisinger Health Plan. "I've seen Medigap plans costing couples over $600 a month, with an additional $100 a month for their Part D. I know of one case where our rep enrolled a couple in a Medicare Advantage plan with a $0 premium. The savings meant the husband was finally able to retire."

Some things to know about Medigap policies:
You must have Medicare Part A and Part B.
Medigap is sold by private insurance companies. You pay a monthly premium in addition to what you pay to Medicare.
A Medigap policy only covers one person. You and your spouse need separate policies.
Your insurance company can't cancel your Medigap policy as long as you pay the premium. It's guaranteed renewable, even if you develop health problems.
Medigap does not cover prescription drugs. For that, you need a Medicare Prescription Drug Plan (Part D).
If you have a Medicare Advantage plan, you can't get a Medigap policy unless you're switching back to Original Medicare.
"Medigap policies don't cover dental care, hearing aids or eyeglasses," says Kolb. "If you want all that, you need a Medicare Advantage plan."
The advantage of Medicare Advantage
"Medicare Advantage plans (part C) let you make the most out of Medicare," says Kolb. "They give you everything parts A and B give you — and many give you prescription drug coverage (part D), too.
"Plus, Medicare Advantage plans, like Geisinger Gold, include added benefits like vision, dental and hearing coverage," says Mr. Kolb. "Some of our plans even give you money toward gym memberships and fitness classes. And all Geisinger Gold plans put a cap on your annual out-of-pocket expenses."
Medicare Advantage plans designed with you in mind
There are more than 29,000 physicians and mental health providers and more than 100 hospitals and other service providers in the Geisinger Gold network.
"Chances are, if you live in central or northeastern Pennsylvania and enroll in a Geisinger Gold plan, you'll be able to stay with your current caregivers," says Mr. Kolb. "And when you travel, emergency and urgently needed services are covered, too."
Geisinger Gold Medicare Advantage plans also offer specialized, one-on-one help for a variety of chronic conditions, including:
Heart failure
Osteoporosis
Most plans assign health managers to provide guidance and help make sure you get the appointments and medications you need.
Plus, being a Geisinger Gold member makes you eligible to join Geisinger 65 Forward — a revolutionary new approach to care for everyone 65 and older.
Geisinger Gold Medicare Advantage plans start at $0 a month, prescription drug coverage is available with generic drug copays as low as $0 and there's always a $0 deductible. That's a lot of zeros.
Call a Geisinger Health Plan representative today at 800-482-8163 (TTY: 711) or visit our website to learn more about our health insurance options.
Y0032_23269_1_M Accepted 10/1/23
Geisinger Gold Medicare Advantage HMO, PPO, and HMO D-SNP plans are offered by Geisinger Health Plan/Geisinger Indemnity Insurance Company, health plans with a Medicare contract. Continued enrollment in Geisinger Gold depends on contract renewal. Geisinger Health Plan/Geisinger Indemnity Insurance Company are part of Geisinger, an integrated health care delivery and coverage organization.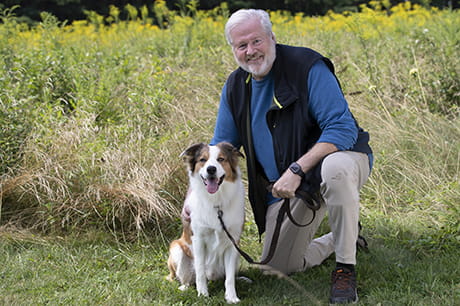 Ready to Shop?
Content from General Links with modal content