The long-term commitment of bariatric surgery
By Beth Kaszuba
Some surgeries are undeniably immediate lifesavers. Compared to those procedures, bariatric surgery is like the proverbial tortoise.
It might not be fast-acting or flashy, but over time, it saves as many — if not more — lives than more dramatic procedures, according to Anthony Petrick, MD, who's performed bariatric surgery at Geisinger since the Nutrition, Weight Management and Bariatric Surgery program launched in 2001.
"Patients lower their blood pressure and blood sugar," says Dr. Petrick. "They get off their meds for triglycerides and don't need their CPAP machines. On average, people lose about 70% of their excess body weight. But even losing 20 pounds can make a difference in your health."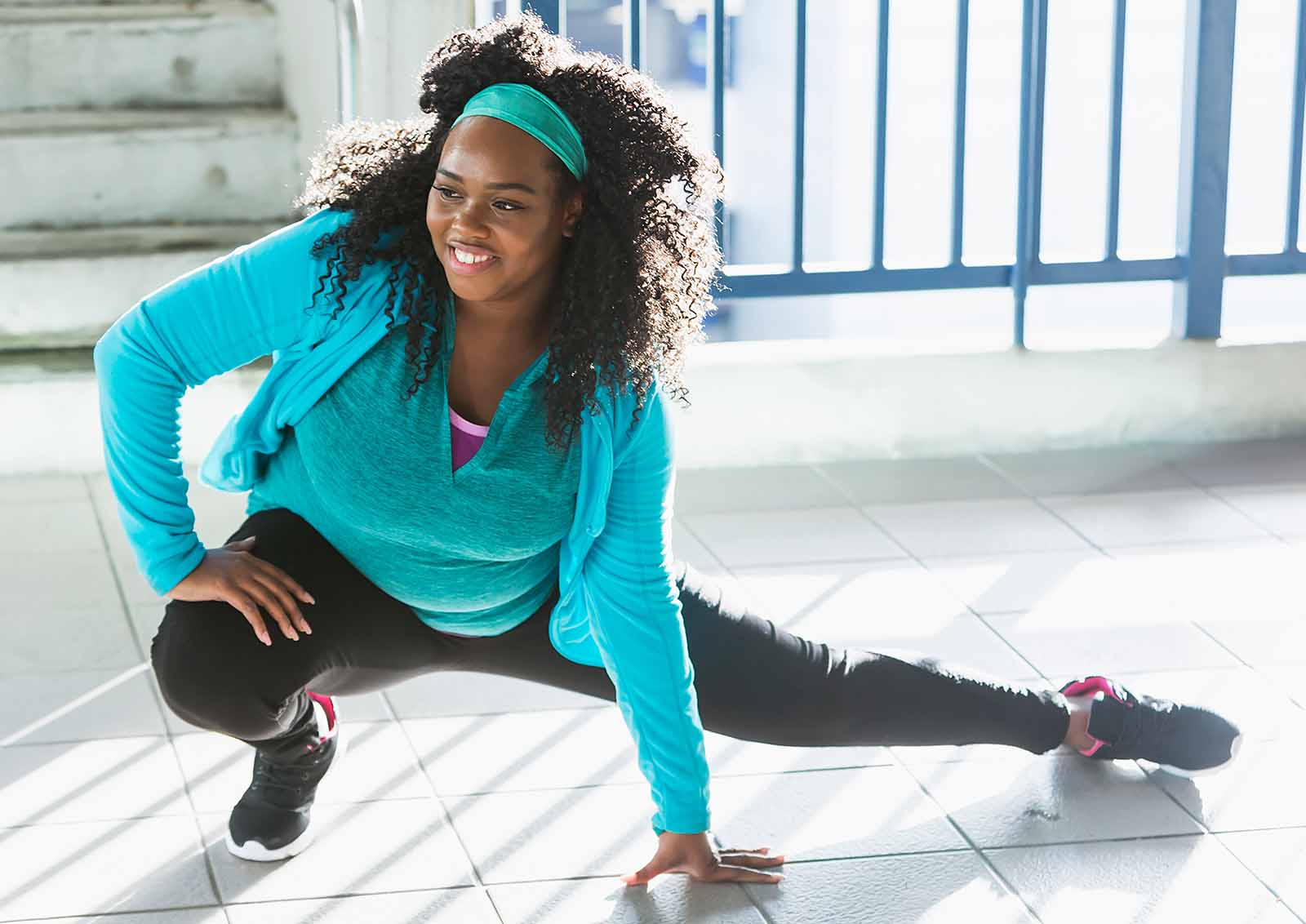 People living in central Pennsylvania used to have to travel to urban centers such as Boston for bariatric surgery, says
Christopher Still, DO
, director of the Geisinger Obesity Institute and medical director of the Center for Nutrition and Weight Management. "We wanted to make procedures available here," he says. "Our patients deserved it."
The surgeries themselves, including gastric bypass and lap band surgery, have undergone a slow but steady evolution.
"Bariatric surgery started in the late 70s and early 80s — and it was largely unsuccessful," Dr. Petrick says. "They tried to bypass the digestive tract, and patients got into trouble with nutrition."
The gastric band, which restricts the size of the stomach, was introduced in the 1980s and showed some promise. But "it was largely seen as a cosmetic procedure," Dr. Petrick explains. "And when patients didn't do well, they got terribly sick."
The bands also proved problematic in the long run, slipping or failing and often needing to be removed.
Today, gastric bypasses account for about 70% of the bariatric procedures performed at Geisinger. "Over the last 21 years, gastric bypass has become the most durable and reliable operation," says Dr. Petrick, explaining that only a small percentage of patients have any postoperative issues.
Teaming up for success
Geisinger's program also helps increase the odds that patients will be successful by using a team approach and carefully vetting potential candidates for surgery.
"Along with surgeons, our team includes behavioral medicine specialists, dietitians, obesity medicine specialists and exercise physiologists," says Dr. Still. "It's really that team approach that sets us apart. We have one of the best programs in the nation, if not the world."
The screening process — a red-, yellow- and greenlight system — is also key, Dr. Petrick notes. "Nobody can just walk in and have surgery. They go through an effort to lose weight without surgery. And they need to have clearance from behavioral health and a dietitian."
He adds, "We've declined patients if they get a red light from behavioral health, because they may get in trouble postoperatively."
Along with making sure patients are physically and mentally prepared to succeed, the team follows them after surgery — for life, if possible. The goals are to help them avoid issues down the road and to stay on track with their diet, exercise and possibly weight-management medications.
"Obesity is a chronic and relapsing disease," says Dr. Still. "It's not a lack of willpower. Our bodies want to regain weight over time due to biologic and metabolic factors. Therefore, each individual has their own definition of success, which may not just be weight loss. It could be getting off insulin or not using a CPAP machine, for example."
Dr. Petrick says broader life changes can happen, too. "This can help with body issues, job issues, relationships and quality of life. People even leave abusive relationships. They're incredibly grateful."
Not surprisingly, the rewards for providers in the program often aren't immediate. "There may not be a lot of instant gratification," says Dr. Still. "But I love my job, and a lot of it is because of patients who are so successful — not just with losing weight, but most importantly, controlling medical problems like diabetes, sleep apnea, fatty liver disease and others."
---
The wellness you need, in a style you'll love — delivered.
Sign up to have PA Health sent to your mailbox or inbox 4 times a year, for free.
"My life has been changed for the better in so many ways. It's been a great journey — and it's still ongoing."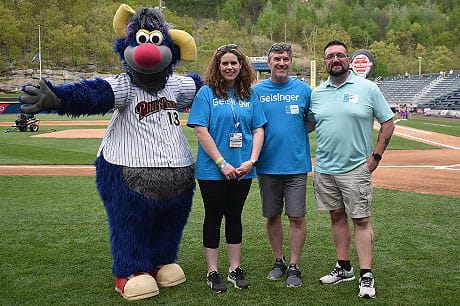 Bariatric surgery patients Elizabeth Royer (second from left) and Bradley Hare (far right) join surgeon Anthony Petrick, MD, and RailRiders mascot Champ at a celebration of the bariatric surgery program's 20th anniversary. Photo by Kirsten Peters.