Treating pediatric fractures the right way
Sticks and stones and (kids') broken bones
By Kimberly Adler-Morelli
Aren't broken bones the same in kids as in adults? Not necessarily.
When a child is still growing, healing processes are happening. In an adult, the healing process has to be awakened, leading to slower healing times.
Because they're still growing, though, a child's bones are susceptible to a type of injury called a growth plate fracture, or physeal fracture. The physis (growth plate) is an area of cartilage cells near the ends of long bones that create solid bone as the child grows. Because they're the last part of a child's bones to harden, growth plates are vulnerable to injury.
The growth plate helps determine the future length and shape of the bone, so this type of fracture usually needs immediate attention. If not treated properly, it could result in a limb that is crooked or unequal in length when compared to its opposite limb.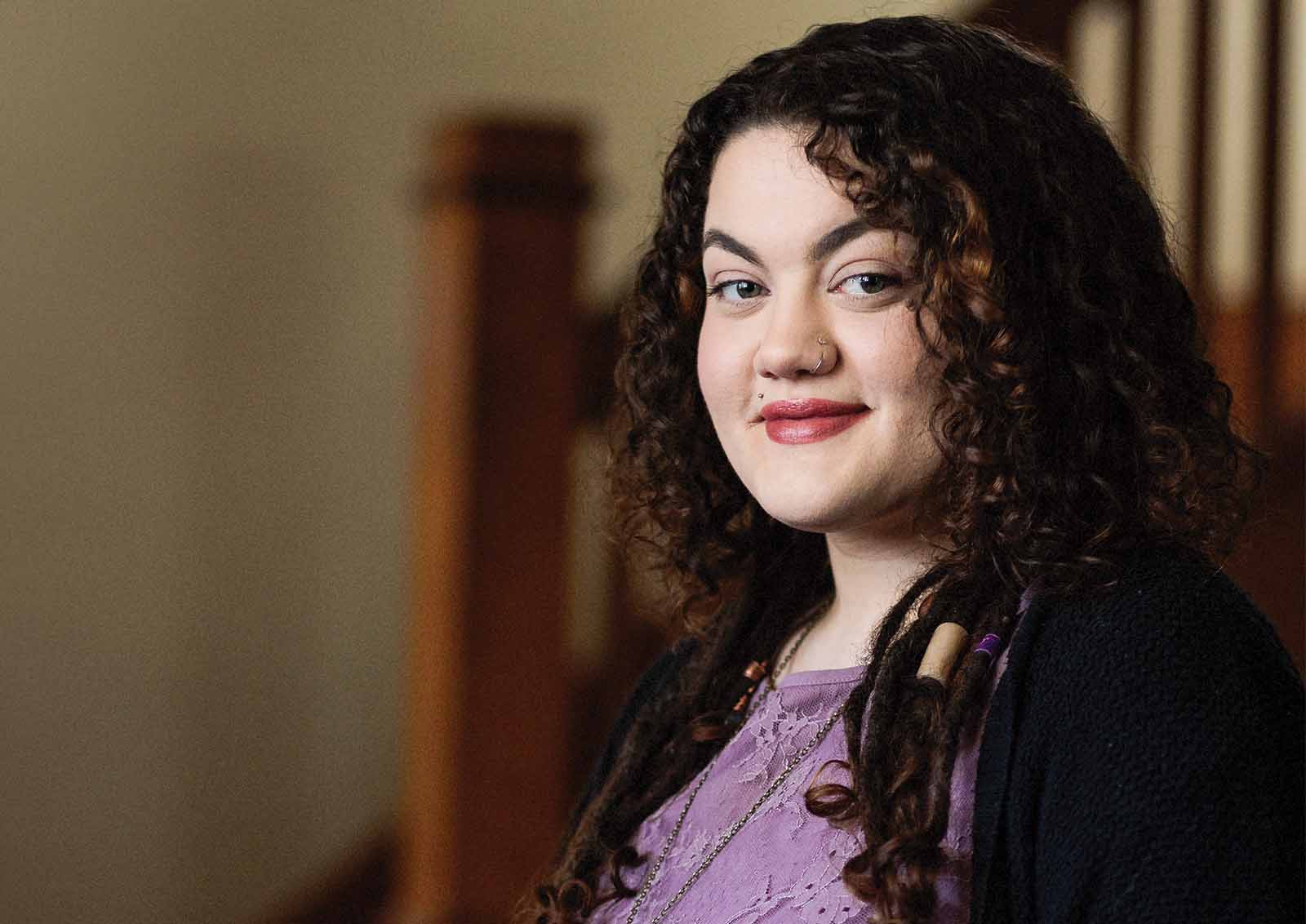 How to fix a fracture
Zoë Myers, 23, of Selinsgrove, broke both bones of her right wrist playing soccer when she was 9. She was taken to a local hospital, where they set her arm in a cast.
Unfortunately, hospital staff didn't notice an injury to the growth plate near the end of Ms. Myers' arm bones.
As she grew, one of the bones, the radius, stopped growing. But the other, the ulna, continued to grow and eventually created a lump on her wrist that made it hard to rest her arm on her desk when writing. She also lost strength and mobility and had pain for years, all due to her wrist injury. She couldn't fully bend her arm, write comfortably or play guitar.
After years of difficulties, Ms. Myers' physical therapist recommended she visit Geisinger's sports medicine program. New X-rays revealed that Ms. Myers should have had surgery rather than a simple cast.
Four years after the injury, Geisinger orthopaedic surgeon Joel Klena, MD, repaired Ms. Myers' arm. "We basically realigned her forearm," Dr. Klena says. "I shortened the ulna because it had continued to grow while there was growth arrest in the other bone. There was a mismatch."
For Ms. Myers, the surgery meant relief, and a return to doing what she loves. "I no longer have daily pain in my wrist — I only feel it when it rains now. Geisinger gave me use of my arm back, the ability to write, the ability to play guitar."
How can you tell if your child's bone is broken?
Symptoms of a broken bone include:
Out-of-place or misshapen limb or joint
Swelling, bruising or bleeding
Intense pain
Numbness and tingling
Limited mobility or inability to move a limb
Signs of a growth plate fracture may also include:
Pain and tenderness, particularly in response to pressure on the growth plate
Warmth, swelling and tenderness at the end of a bone, near a joint
When to see a doctor
If you think your child has a fracture, take them to a doctor. And have your child evaluated if you notice a visible deformity their arms or legs, or if they have trouble being active because of persistent pain.
How are growth plate fractures treated?
Treatment depends on the severity of the fracture. The least serious fractures usually require only a cast or a splint. If the fracture crosses the growth plate or goes into the joint and is not well-aligned, surgery may be necessary.
At the time of injury, it's difficult to tell if a growth plate has permanent damage. Your doctor may recommend X-rays for several years to make sure the growth plate is growing appropriately. Depending on the fracture's location and severity, your child may need follow-up visits until their bones have finished growing.
Preventing fractures
The best thing you can do to help prevent a fracture is to make sure your child gets enough calcium and exercise to strengthen bones.
Foods high in calcium — like dairy products, grains, nuts and seeds — give bones (and teeth) a boost. Weight-bearing exercises, such as jumping rope, jogging and walking help develop and maintain strong bones.
---
This story originally appeared in PA Health, our quarterly full-color magazine filled with wellness tips, inspiring stories and more.
Sign up to have PA Health sent to your mailbox or inbox 4 times a year, for free.
The wellness you need, in a style you'll love — delivered.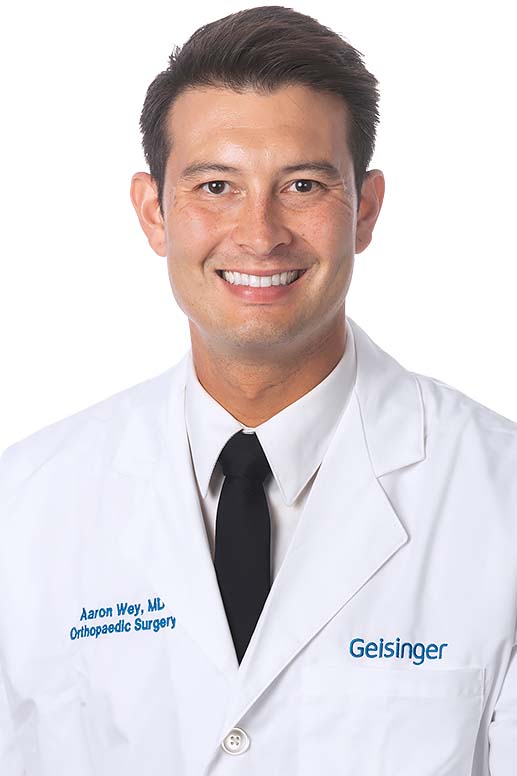 Aaron Wey, MD Pediatric orthopaedic surgeon
As a pediatric orthopaedic surgeon, Dr. Aaron Wey cares for young patients brought to Geisinger for fractures.
While a typical fracture may seem like a simple fix, his expertise in pediatric cases helps make sure a child receives the most advanced treatment so that the fracture will heal right.
"It's beneficial to be evaluated by someone with specialized training. I know what a normal versus abnormal growth plate looks like."
Dr. Wey enjoys working with children. "They're funny, they're cute, they heal well. These are young families I can develop good relationships with. It helps kids get back to fulfilling their potential."
He sees patients at a pediatric fracture clinic located in the new Orthopaedics and Sports Medicine facility in the Marketplace at Steamtown, Scranton. He and his teammates, Meagan Fernandez, DO, John Deegan, DO, Fred Hess, MD, and Mark Seeley, MD, make up the only pediatric orthopaedic team in the region.