Better health through philanthropy
By Beth Kaszuba
A big healthcare system like Geisinger is a business, right? Well, yes… and no.
Of course, Geisinger has a CEO, financial officers and employees and facilities whose work and operations depend on payments from patients and insurers.
But many of the things that set Geisinger apart — cutting-edge research, medical education, advanced pediatric care, innovations like the Fresh Food Farmacy® — are all supported by philanthropy. Generous gifts from major donors who contribute tens of thousands of dollars to open new buildings. Budget-friendly contributions from grateful families who want to say "thank you" for care they've received. Employee support for a fund to help colleagues in crisis. Even toys from kids, dropped off for young patients at Geisinger Janet Weis Children's Hospital.
It all makes a difference, says Nancy Lawton-Kluck, chief philanthropy officer, who leads Geisinger Health Foundation, the organization's philanthropic arm.
"Every single monetary and in-kind contribution helps Geisinger do extraordinary things," she explains. "Many people don't realize we're actually a nonprofit organization — one that channels 100% of every dollar we raise into programs that keep improving healthcare right here."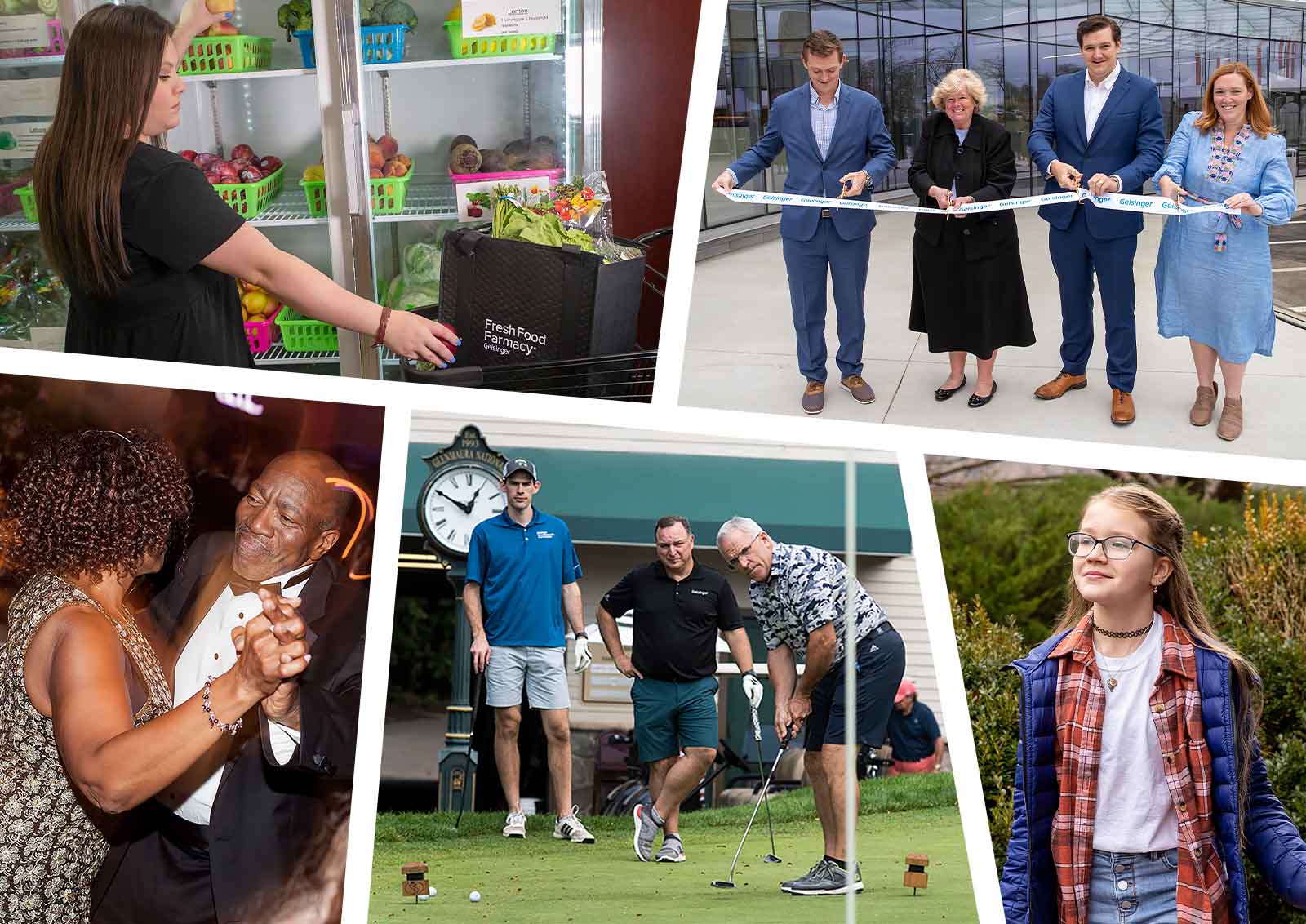 Helping kids, treating cancer, training doctors
Donors can target gifts just about anywhere they please. But the foundation does identify a few priorities, including pediatric care. For example, philanthropy has helped expand services in rural areas. And a recent $1 million gift from Susan McDowell, of Lewisburg, will fund projects that are improving and expanding behavioral healthcare for local adolescents — to help ease the lack of access to services in the wake of the pandemic.
Philanthropic gifts also supported the 2022 expansion of the Frank M. and Dorothea Henry Cancer Center at Geisinger Wyoming Valley Medical Center. Thirty years after its opening, thanks to generous support from the Henry family, the center now offers more personalized care, larger and more comfortable treatment spaces and leading-edge technology like CyberKnife®, a non-invasive form of radiation therapy for inoperable tumors.
"It's inspiring to see a new generation of donors building on the Henrys' original gift," says Ms. Lawton-Kluck.
Another foundation priority is medical education. Philanthropy supports scholarships for students at Geisinger Commonwealth School of Medicine — an institution devoted to fostering the next generation of primary care doctors who are encouraged to practice in Geisinger's geographic footprint to ease shortages of this type of care providers.
Putting the "fun" in fundraising
Fundraising can be about more than writing a check, Ms. Lawton-Kluck says. It can be a way to bring the community together for engaging, face-to-face activities, like golf tournaments, galas and food-and-wine pairings.
Last year's main event, the Emerald City Ball, raised nearly $300,000 for pediatric programs — and kicked off a "Beyond the Bricks" campaign that continues to raise funds for kids' care. "As our campaign's theme suggests, we're committed to seeking ways to go 'beyond' by being even more impactful and patient-centered and bringing care closer to home for every child and family we serve," explains Sandra Culbertson, MD, chair of the Geisinger Women and Children's Institute.
Philanthropy at Geisinger is part of a cycle of care, adds Ms. Lawton-Kluck. "Each day, our doctors, nurses, learners, researchers and staff throughout the system invest their time, talent and compassion into caring for our communities. And our generous donors repay that, so together we can do even more."
---
This story originally appeared in PA Health, our quarterly full-color magazine filled with wellness tips, inspiring stories and more.
Sign up to have PA Health sent to your mailbox or inbox 4 times a year, for free.
The wellness you need, in a style you'll love — delivered.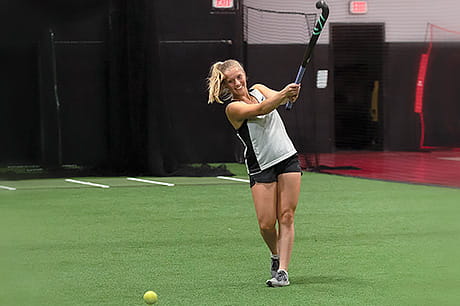 The power of care, gratitude and giving
"If it wasn't for the Geisinger community and the care they provide, I would not have the privilege of standing in front of you all today.
In addition to saving my life… they spent hours combing and detangling my long, debris-filled hair and then braiding it. They picked the dirt and grass out of my braces. They cleaned the dirt from under my nails… then painted them while I was in a coma.
It's hard for me to stress how important this was to me and my family. It took away the pain of seeing their daughter almost unrecognizable and allowed them to see me as the girl they know."
– Trauma patient Ryan Brouse, Lewisburg, a featured speaker at the 2022 Emerald City Ball