Empower yourself with positive affirmations
Take a good look in the mirror. (And tell yourself how great you are.)
Ready to have a sunnier outlook, gain the confidence to land your dream job or the willpower to quit a bad habit?
Before you order a stack of self-help books or hire a life coach, take a quick stroll to your bathroom.
That's right. Just walk in, look in the mirror and tell yourself you're a superstar, you've got what it takes, and you can achieve any goals you set for yourself.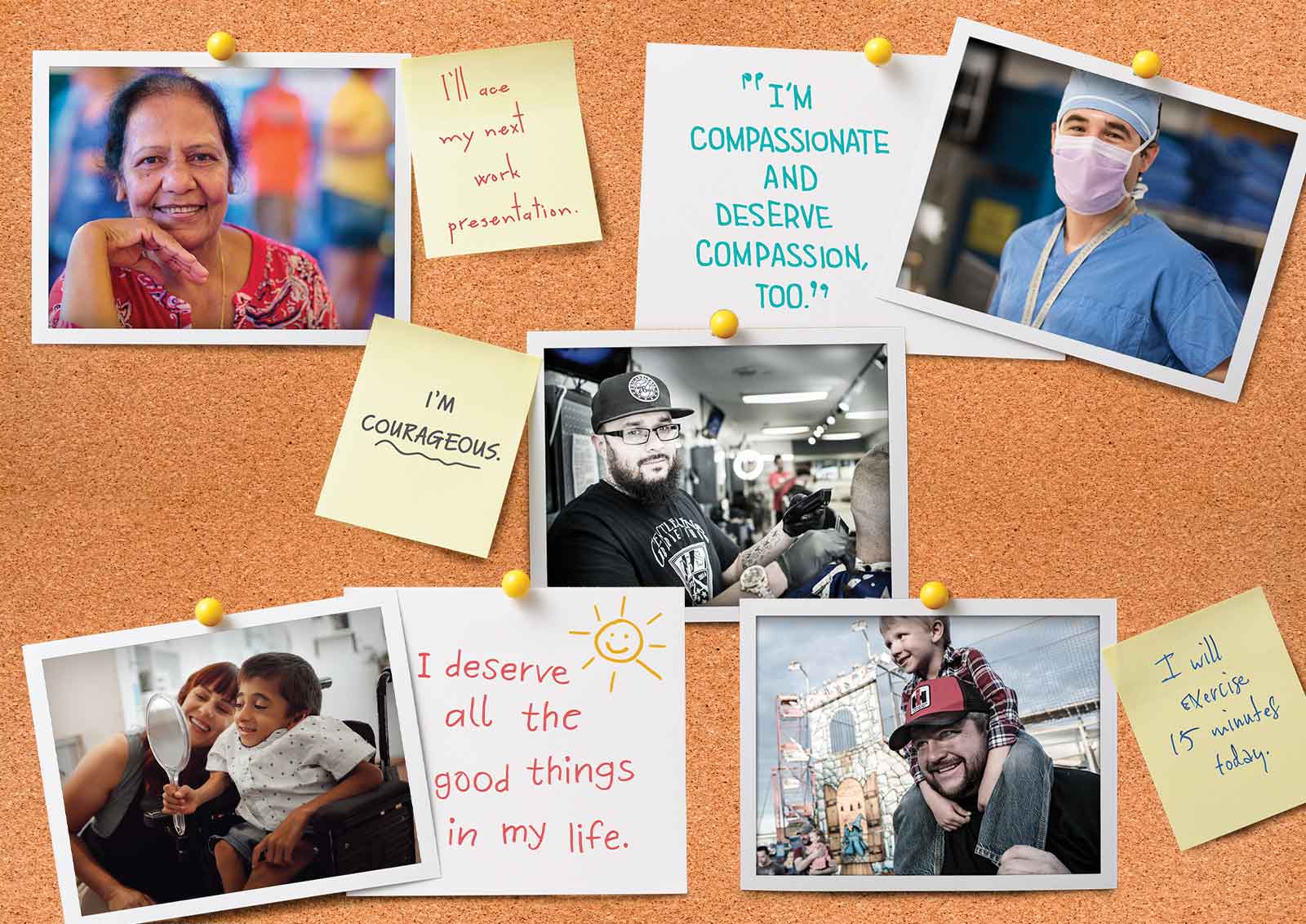 Using positive affirmations might sound too easy to be effective. But consistent use of these short, empowering statements is a proven way to reframe your mindset, recognize your strengths — even inspire yourself to make meaningful changes or work toward an achievement. "The more a statement is said or heard, the truer it becomes," says Lynne Ann Gallagher, outpatient pediatric therapist at Geisinger Health Plan.
To get started, set your personal goals. Then make a list of brief positive statements related to your target, whether it's internal, like gaining confidence, or external, like completing a fun run. Use "I" or "me" statements to make your affirmations personal and focus on uplifting, motivating messages like these:
"I'm compassionate and deserve compassion, too."
"I'll ace my next work presentation."
"I deserve all the good things in my life."
"I will exercise 15 minutes today."
"I'm courageous."
It can help to write your affirmations on sticky notes and post them somewhere you'll see them every day — like the bathroom mirror where we started this journey. Then look yourself in the eye and repeat your phrases, loud and proud. (Or, if that's too awkward, read them silently but with conviction.)
Keep up a steady practice, and soon you'll be on your way toward achieving your goals.
Geisinger's ZING543210 program encourages you to repeat four positive affirmations a day as part of a healthy — and fun — lifestyle.
Find out how many belly laughs and fruits and veggies are beneficial, too: geisinger.org/zing
---
This story originally appeared in PA Health, our quarterly full-color magazine filled with wellness tips, inspiring stories and more.
Sign up to have PA Health sent to your mailbox or inbox 4 times a year, for free.
The wellness you need, in a style you'll love — delivered.
Content from General Links with modal content