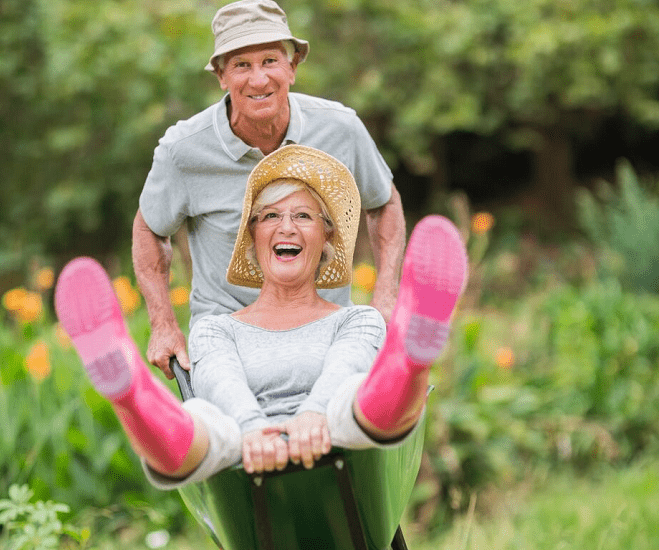 Welcome to Medicare Advantage
We want to help you get on the right path as you start your Medicare journey. Ready to get started?
Happy birthday and congrats on retirement!
If you're ready to retire once you turn 65, your eligibility for Medicare occurs over a 7-month period known as the Initial Enrollment Period. This period begins 3 months before the month you turn 65 and lasts 3 months afterward. During this time, you can sign up for Medicare Part A and/or Part B (Original Medicare).

If you are retired and are signed up for Social Security benefits or Railroad Retirement Benefits, you will be automatically enrolled in Medicare Parts A and B beginning the first day of the month that you turn 65. If you have not yet received Social Security benefits, you should sign up for Medicare.

It's important to know that you may incur a late enrollment penalty if you don't sign up for Medicare Part B when you first become eligible.

And, if you're a Geisinger Gold member, you can join Geisinger 65 Forward, a new kind of healthcare focused on primary care and wellness for people 65+.

Visit Geisinger.org/65forward to learn more
Create your personalized timeline
Learn what steps in your Medicare journey to take and when you should be taking them.
What is Medicare?
Medicare is a federal health insurance program for those ages 65 and over, those under 65 with certain disabilities and those with end-stage renal disease or ALS.

Medicare can be broken down into 4 categories:
Medicare Part A and Part B, also known as Original Medicare
Medicare Part C, also known as Medicare Advantage
Medicare Part D, prescription drug coverage
Supplemental Medicare plans, also known as Medigap
Each category provides different coverage of health services. we're here to help you understand what each offers to make sure you have found the Medicare plan that's right for you.

Get started with a step-by-step guide
Download our step-by-step guide to Medicare, using the button on the right, or by visiting our Medicare knowledge hub below.
Have additional questions?
Click below to find out information on benefit documents, filing grievances, coverage determinations and more.
Learn the parts of Medicare
It's important to know what the parts of Medicare are and what each part covers. Learn more about the four Medicare parts below:
Get to know the Medicare parts by watching our Step-by-Step video.
Geisinger Gold Medicare Advantage HMO, PPO, and HMO SNP plans are offered by Geisinger Health Plan/Geisinger Indemnity Insurance Company, health plans with a Medicare contract. Continued enrollment in Geisinger Gold depends on annual contract renewal.


Y0032_20271_1_M Accepted 10/1/2020
Last updated 1/1/2021
Contact us today!
Our Geisinger Gold Medicare Advisors are standing by and are ready to help you on your Medicare journey.
Call 800-482-8163