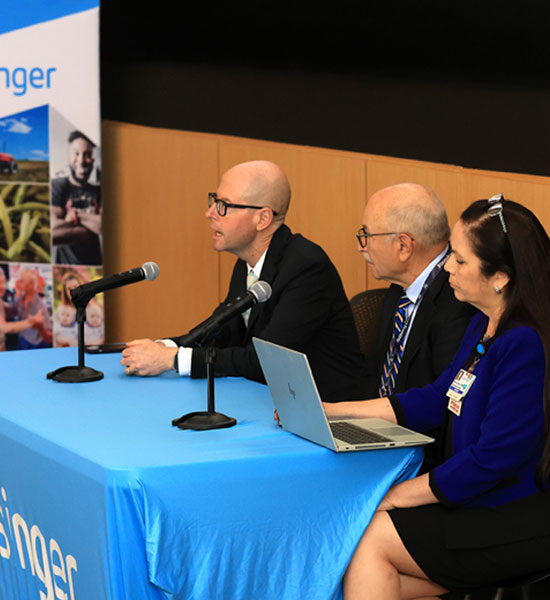 John M. Parenti, MD, Orthopaedic Education Endowment
John M. Parenti, MD, Limb Preservation Annual Lectureship
This lectureship is dedicated to John M. Parenti, MD, orthopaedic surgeon at Geisinger for more than 30 years, for his contributions to clinical care and education in managing patients with challenging wound healing problems.
About John M. Parenti, MD 
John M. Parenti, MD, was born and raised in Scranton, Pa., by a family of Italian immigrants. He graduated from the University of Scranton in 1970 with a degree in biology/pre-med. He then pursued his medical education at Temple University where he earned his MD in 1974. He completed his residency in orthopaedics at Geisinger Medical Center in 1978 and a subsequent one-year fellowship in pediatric orthopaedics at the Alfred I. duPont Institute for Children in Wilmington, Del.

Dr. Parenti returned to Geisinger in 1979 as an associate of orthopaedics, where he has maintained his practice for more than 45 years. He held the position of residency director (1990 – 2002) before transitioning to chairman of orthopaedics (2003 – 2011). He has also served as president of the alumni association for Geisinger orthopaedic residents. His clinical interests have included pediatric orthopaedics, adult reconstruction, diabetic foot care, limb salvage and amputation.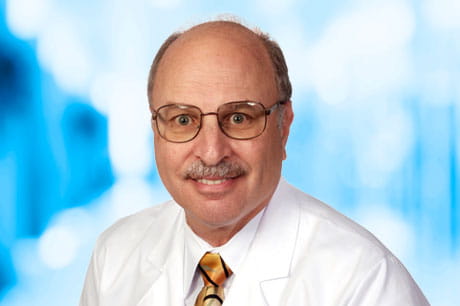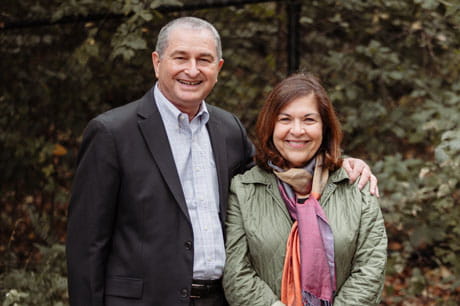 About the Parenti Lectureship
The Parenti Lectureship was established in 2011 by Arturo C. Porzecanski, PhD, and Nina Ramondelli Porzecanski, MA, to honor Dr. Parenti for his lifetime achievements as an exceptionally compassionate, competent and beloved orthopaedic surgeon.
This annual lectureship brings the nation's top experts, best practices and latest innovations in limb salvage, preservation and wound care to Geisinger orthopaedic faculty and residents.
Arturo's story
The endowment is also testament to the Porzecanskis' gratitude for Dr. Parenti's courage and expertise in saving Arturo's legs, which were deemed non-salvageable following extensive internal muscle and nerve damage.
Read more about Dr. Parenti's success with this high-risk case in the article "
Functional ambulation without lower-leg muscles or nerves
," which was published in Acta Orthopaedica in 2019.
Past Parenti Lectureship Speakers
2022
David G. Armstrong, DPM, MD, PhD, University of Southern California, Los Angeles, California
John S. Steinberg, DPM, MedStar Georgetown University Hospital, Washington DC
Christopher E. Attinger, MD, MedStar Georgetown University Hospital, Washington DC
2019
Casey J. Humbyrd
, MD, Johns Hopkins University, Baltimore, Maryland
2018
Caroline E. Fife
, MD, St. Luke's Health-The Woodlands Hospital, Conroe, Texas
2013
David G. Armstrong, DPM, MD, PhD, University of Arizona, Tucson, Arizona
2012
Mark W. Richardson
, MD, WellSpan Health, York, Pennsylvania
2011
Christopher E. Attinger
, MD, MedStar Georgetown University Hospital, Washington DC