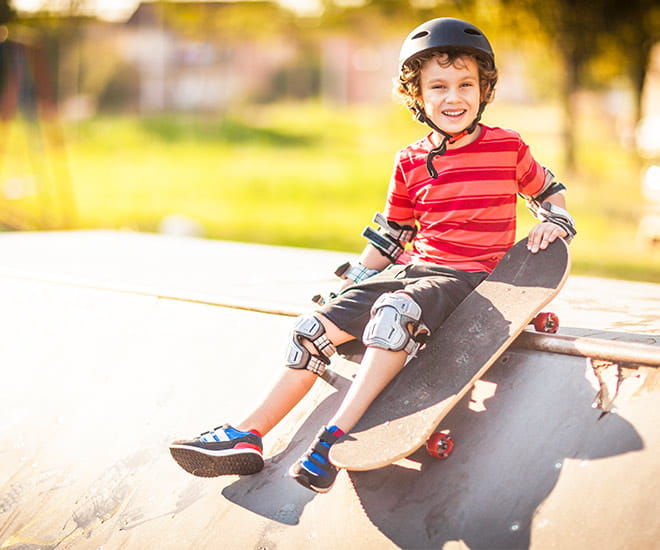 Emergency care that's focused on your child
Pediatric emergency room in Danville, Pa.
When your child or teen has an emergency medical issue, they need the very best care. The pediatric emergency room at Geisinger Medical Center in Danville provides just that. Our team is specially trained to diagnose, treat and manage pediatric emergencies — all while tailoring care to meet your child's specific physical and emotional needs.
Our emergency medicine specialists treat children from birth through age 18. Simply check in at the main Geisinger Medical Center ER and we'll point you in the right direction. For life-threatening emergencies, call 911.
Emergencies we treat
Turn to us for a range of pediatric emergency care for conditions like:
Acute medical concerns such as fever, vomiting, serious infections, dehydration, severe allergic reactions and seizures
Poisonings and overdoses
Serious complications of chronic conditions such as diabetes and asthma
Serious trauma and injuries, from lacerations and head injuries to broken bones
Sprains and strains
No matter what your child needs, we're prepared to provide them with top-notch emergency care.
Dedicated children's emergency room
Our pediatric zone was built with children and teenagers in mind. We offer:
Brightly colored rooms and child-specific technology and equipment
A state-of-the-art approach to sedating children for uncomfortable procedures like setting a broken bone (no needles necessary)
A care team focused on you and your child, including providers trained in pediatric emergency medicine and specialties, pediatric nurses, pharmacists and respiratory therapists
Child life specialists to ease your child's anxiety and provide age-appropriate explanations and distractions
Treatments powered by the latest research in pediatric care
Support and guidance for your family every step of the way
Pediatric trauma care when every moment counts
For the most serious emergencies, Geisinger Janet Weis Children's Hospital in Danville features the only pediatric trauma program in the area. With specialized equipment and training, our team can care for your child when every moment counts.
Content from General Links with modal content