Senior primary care
Your health changes as you age. Your healthcare should, too.
You deserve a healthcare team that spends more time with you and listens to your needs. That's why we've created a new approach to healthcare, exclusively for seniors.
We call it Geisinger 65 Forward.
Our goal? To keep you healthier and happier, so you can enjoy more of what life has to offer.
Senior primary care (and so much more)
Geisinger 65 Forward is a new kind of healthcare, tailored to those age 65+. We're your primary care team housed in a bright, modern health center – and we're different from what you're used to.
Here's why:
More time with your doctor. During your appointment, you'll have up to 60 minutes with your healthcare team to answer your questions and address your concerns.
Easier and faster appointments. Because we specialize in healthcare just for seniors, we're able to see you more often. This helps us keep you healthier and address any concerns before they become issues.
More personalized care. Our primary care doctors see only 450 patients each. The national average is 1,400. This means your doctor gets to know you.
More healthcare services, under one roof. From lab services to exercise classes, get the care you need in one location. That equals fewer appointments and less travel for you.
NEPA residents: Interested in becoming a new patient?
If you're interested in enrolling in Geisinger 65 Forward, call our Kingston center at 570-740-3096 or our new Scranton center at 570-207-5970.
Call today!
You don't just get a doctor. You get a senior healthcare team.
We're here to rally around you and treat you like family. Meet your Geisinger 65 Forward team, specializing in senior healthcare and senior services:
Senior-focused physician – Your doctor (who specializes in senior healthcare) who directs and oversees all your medical needs.
Nurse – Works alongside your doctor to assist with your medical needs
Care coordinator/coach – Helps you get the right care at the right time, based on your unique needs.
Social worker – Works with you and your family to help address non-clinical needs, such as counseling and connecting you to community resources
Receptionist – Helps facilitate all your needs during and after your visits.
Nutritionist – Reviews your diet and recommends healthier choices, educates you about nutrition and can help with meal planning and label reading.
Center administrator – Manages our center to create a warm and welcoming environment.
Wellness coordinator – Specializing in exercise for seniors, your wellness coordinator works with you and your doctor to create a fitness routine tailored to you.
Healthcare advocate – Consider your healthcare advocate the "quarterback" of your healthcare team. They'll work with you and your family – as well as your specialists, hospitals and Medicare plan, helping you get answers to questions and take advantage of health benefits and services you may not know about.
Senior healthcare services under one roof
Get the care you deserve, from doctor visits to social activities to fitness classes, all in one convenient location. Come for your health, stay for the new friends and sense of community!
Lab services
Audiology services (hearing and balance)
Radiology services
Nutritional services
Community support services
Behavioral and mental health services
Pharmacy home delivery (including mail-order prescriptions with free home delivery)
Various outpatient specialty services
Wellness offerings

State-of-the-art fitness equipment
Wellness coordinator
Exercise classes, including yoga

Educational activities like cooking and wellness classes
Activities such as arts and crafts, bingo, parties and events
We're now open in Kingston!
Geisinger 65 Forward Health Center
499 Wyoming Ave.
Kingston, PA 18704
570-740-3096
...and Scranton!
Geisinger 65 Forward Health Center
3 W. Olive St.
Scranton, PA 18505
570-207-5970
We'll be opening Geisinger 65 Forward Health Centers throughout central Pennsylvania....check back for updates!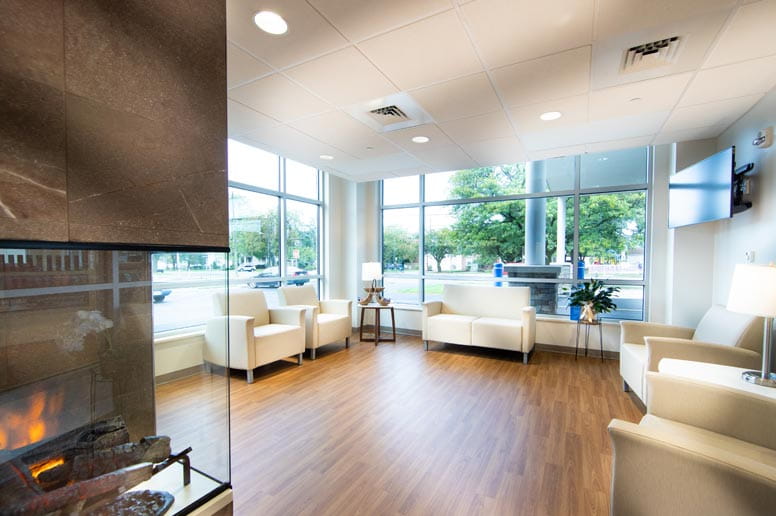 Have questions about switching to Geisinger 65 Forward?