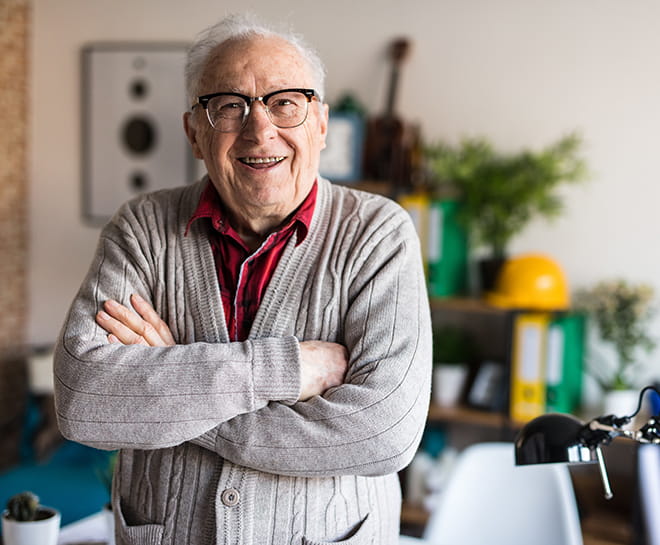 Interested in LIFE Geisinger?
LIFE Geisinger

Specialized services to help seniors live independently
If you or a loved one need a hand with day-to-day activities, LIFE Geisinger can help. LIFE Geisinger is a unique program that goes beyond traditional methods to provide healthcare services to adults 55 and older.
Our way of caring for seniors includes preventive care, medical care, social services and long-term care, when necessary. We want seniors and their families to have peace of mind, knowing they will be safe and properly cared for. And our team will create a tailored plan with you or your loved one in mind to provide the right type of care.
LIFE Geisinger's comprehensive services may include:
Adult day health services
Home care
Meals
Medical care
Medical equipment
Medication management
Nursing
Nutritional counseling
Personal care
Recreational therapy
Respite
Social services
Transportation
And there's so much more. Services are available at no cost for those who qualify.
Who is eligible for LIFE Geisinger?
Seniors age 55+ who qualify for medical assistance in Pennsylvania (in designated counties) are eligible for the LIFE Geisinger program. Each of our three locations offers a full spectrum of healthcare services, a medical staff who specializes in senior health, daily meals, social activities and more.
Eligibility requirements:
Age 55 and up
Meet eligibility criteria for nursing facility level of care
Have the ability to live safely in the community with services from LIFE Geisinger
Live in one of the following counties: Columbia, Juniata, Lackawanna, Luzerne, Mifflin, Montour, Northumberland, Schuylkill, or Snyder
Our seniors have companionship while getting some help with daily tasks or medical care. If you have a loved one who needs services like these, you'll have peace of mind knowing they're in good hands with LIFE Geisinger.