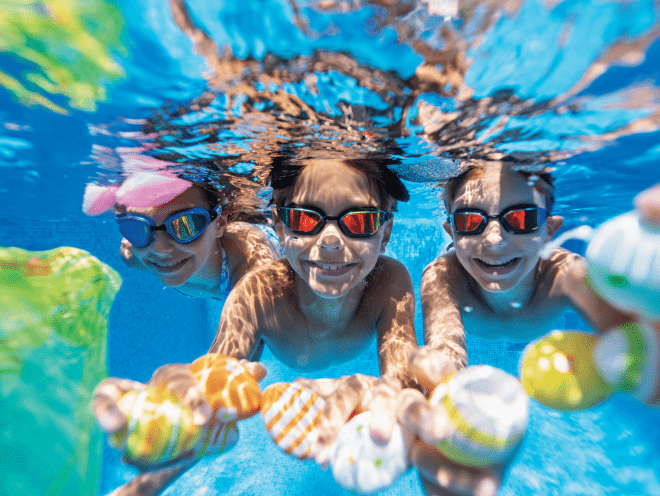 Coverage any family can afford.

Looking to enroll in CHIP coverage?
CHIP and GHP Kids are here for you
For most families, medical coverage for kids through the Pennsylvania Children's Health Insurance Program (CHIP) is free. For others, it's low-cost. The cost of coverage is determined by your family size and household income. Either way, CHIP benefits are the same for all. No family makes too much money for CHIP coverage. Even if you're insured, you can still get your child's health insurance through CHIP.
Pennsylvania CHIP, brought to you by GHP Kids, offers comprehensive coverage, including:
Doctor visits
Routine checkups
Dental, vision and hearing services
Emergency and hospital care
Prescription medications
Who qualifies for CHIP?
To be eligible, your child must be:
Under the age of 19
A Pennsylvania resident
A U.S. citizen, U.S. national or qualified alien
Uninsured and not eligible for or covered by Medical Assistance
Want to learn more about CHIP coverage? Download our free guide.
Or give us a call at 855-955-1441.
See if you live in our service area
New counties added in the Philadelphia area
Adams
Bedford
Berks
Blair
Bradford
Bucks
Cambria
Cameron
Carbon
Centre
Chester
Clearfield
Clinton
Columbia
Cumberland
Dauphin
Delaware
Franklin
Fulton
Huntingdon
Jefferson
Juniata
Lackawanna
Lancaster
Lebanon
Lehigh
Luzerne
Lycoming
Mifflin
Monroe
Montgomery
Montour
Northumberland
Northampton
Perry
Philadelphia
Pike
Potter
Schuylkill
Somerset
Snyder
Sullivan
Susquehanna
Tioga
Geisinger Health Plan may refer collectively to Geisinger Health Plan, Geisinger Quality Options Inc., and Geisinger Indemnity Insurance Company, unless otherwise noted. Geisinger Health Plan Kids (Children's Health Insurance Program) are offered by Geisinger Health Plan in conjunction with the Pennsylvania Department of Human Services (DHS). Geisinger Health Plan is part of Geisinger, an integrated health care delivery and coverage organization. Geisinger Health Plan complies with applicable federal civil rights laws and does not discriminate on the basis of race, color, national origin, age, disability, creed, religious affiliation, ancestry, sex gender, gender identity or expression, or sexual orientation. Attention: If you speak English, language assistance services, free of charge, are available to you. Call: 800-447-4000 (PA RELAY: 711). ATENCIÓN: Si habla español, tiene a su disposición servicios gratuitos de asistencia lingüística. Llame al 800-447-4000 (PA RELAY: 711). ВНИМАНИЕ: Если вы говорите на русском языке, то вам доступны бесплатные услуги перевода. Звоните 800-447-4000 (PA RELAY: 711). 注意:如果您使用繁體中文,您可以免費獲得 語言援助服務。請致電 800-447-4000 (PA RELAY:711).