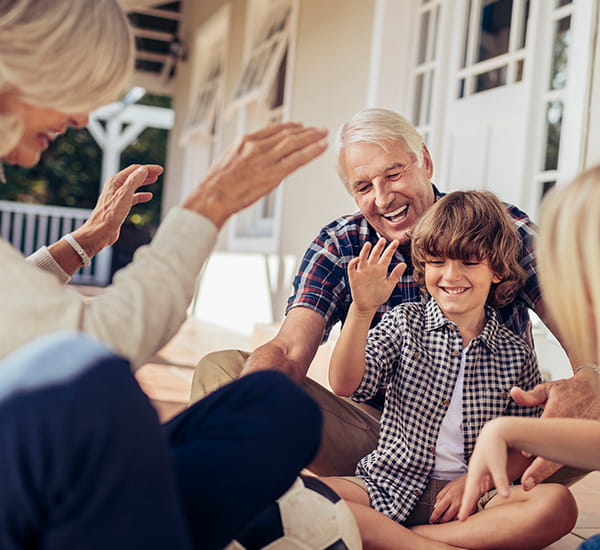 Join our free virtual event to learn about Mako joint replacement
Ask the Doctor: Mako joint replacement surgery
Shorter hospital stay and faster recovery? You can have both with Mako® robotic-arm–assisted joint replacement surgery, available exclusively from Geisinger in your neighborhood. During this virtual event, learn how Mako and Geisinger orthopaedic doctors can help end your joint pain and get you moving again.
We offer the only Mako joint replacement surgery in the region. In fact, we've performed over 1,000 Mako surgeries. But what does this mean for you? If you're having knee or hip pain and want to know your options, register for our event today.
Hear from one of Geisinger's top orthopaedic surgeons who specializes in knee and hip replacement – John Mercuri, MD. He'll discuss the benefits of and latest advancements in joint replacement surgery and answer your questions about Mako joint replacement surgery.
Ask the Doctor: Mako joint replacement surgery:
Wednesday, Oct. 14, 6:30 – 8 p.m.
This is a virtual event. Register by filling out the form on this page.
Questions? Call 570-961-3823

John Mercuri, MD
Dr. Mercuri is an adult reconstruction specialist specializing in knee and hip replacements. He earned his medical degree from New York University School of Medicine in New York City, completed his residency at NYU Langone Health's Hospital for Joint Diseases and his fellowship in adult reconstructive surgery with the Insall Scott Kelly Institute for Orthopaedics and Sports Medicine. Dr. Mercuri is also certified by the American Board of Orthopaedic Surgery.
Dr. Mercuri, a native of northeast PA, attended Scranton Preparatory School and The University of Scranton, where he excelled as student and a long distance runner. He still enjoys running when he's not at work, as well as spending time with his family and friends.